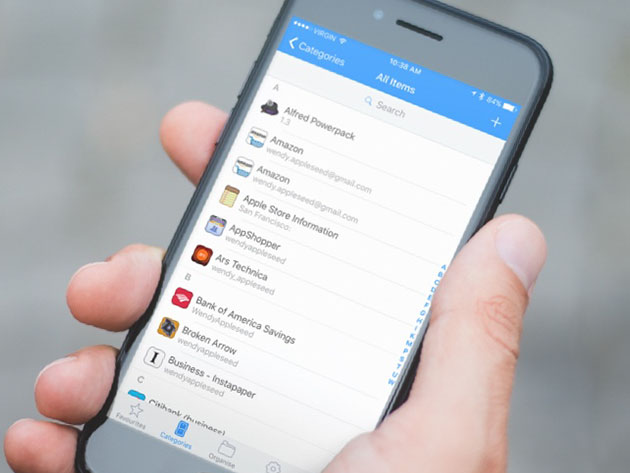 With excellent integration in iOS and desktop browsers alike, 1Password is a very useful password manager for Apple users. Right now you can give it a free try for 60 days.
1Password makes it easy to generate secure password strings and keep track of important credentials on your iPhone, iPad, and Mac. By keeping all of your passwords encrypted behind a single, long-form pass phrase, you can maintain personal security while still having convenient access to all of your web logins, credit cards, and ID info.
It lives on your desktop as a non-intrusive menu bar app, and keeps track of new accounts you create on websites automatically with plugins for Chrome, Safari, and Firefox. Their mobile app offers quick entry into your password vault with touch ID, so you can get into all of your online profiles as easily as on your home computer.
Sign up for a 60-day trial with 1Password here in the Boing Boing Store.