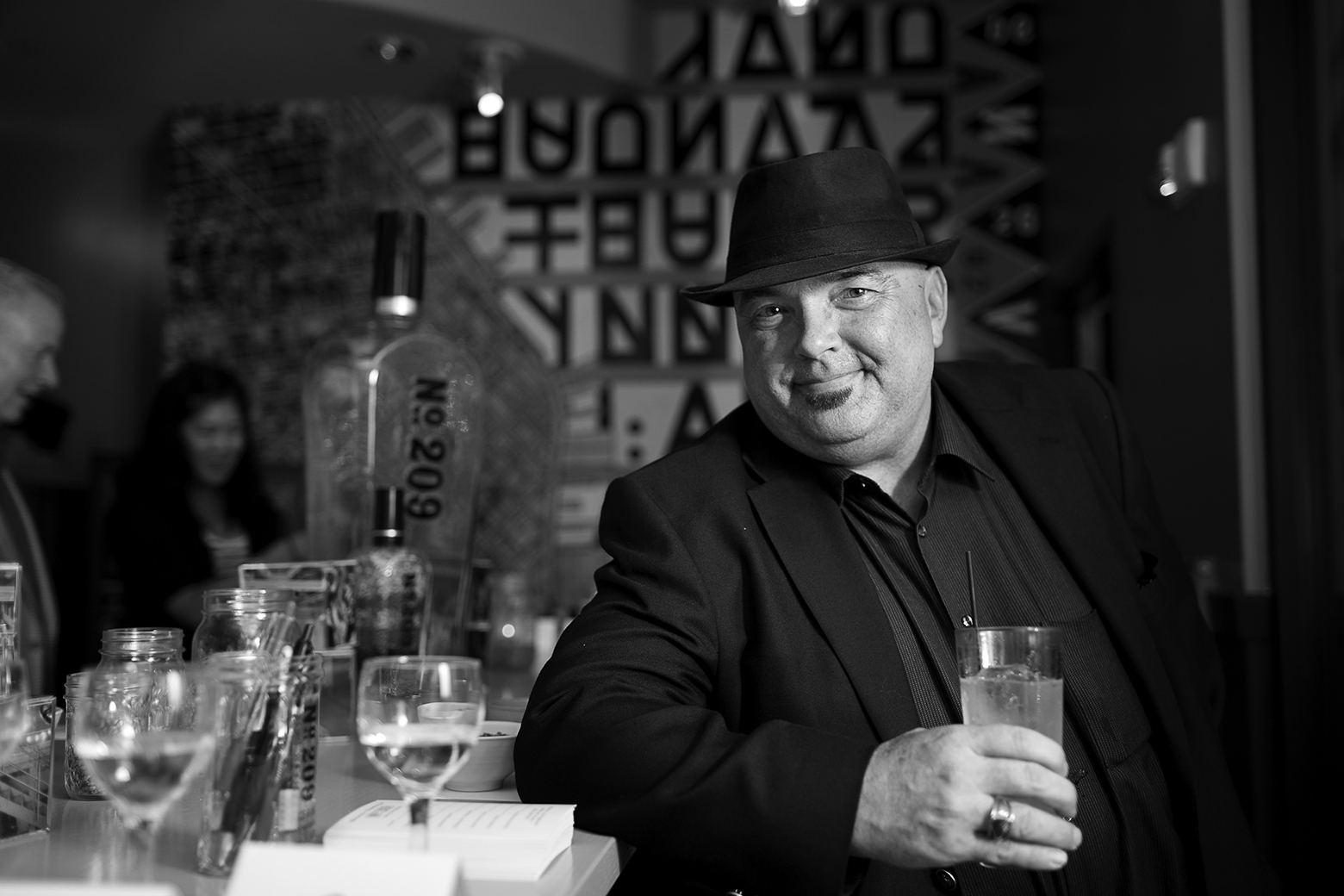 The message brought to you by our sponsor Distillery No. 209, purveyors of handcrafted gin.
ADVERTISEMENT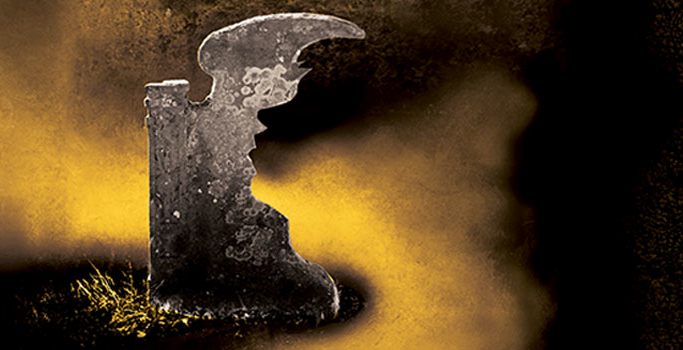 In commemoration of more than 1 million copies sold, this special paperback edition of The Graveyard Book features a gorgeous metallic gold cover, new content from Neil Gaiman, and sketches by illustrator Dave McKean.

Read the rest
ADVERTISEMENT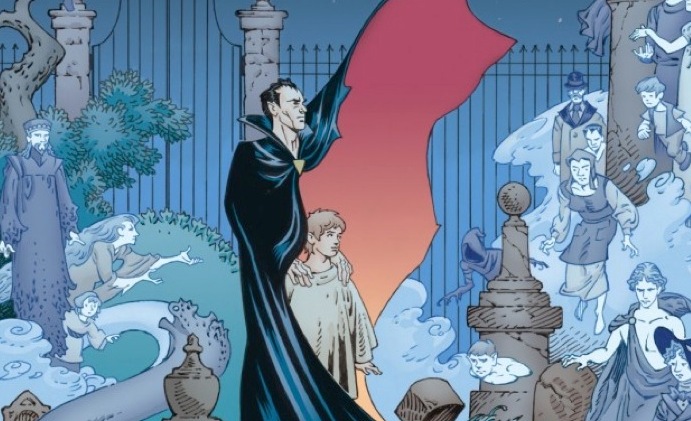 Celebrate Neil Gaiman's Newbery Medal Winner The Graveyard Book with a Two-Volume Graphic Novel Adaptation.

Read the rest
ADVERTISEMENT
When it comes to storytelling, where are design and technology taking us? "Whatever is next in storytelling, design, and technology, it will always be about rendering emotional transportation—capturing attention and converting it into intention," says Hollywood producer Peter Guber, CEO of Mandalay Entertainment. "Every story has a call to action." Guber is one of 14 leaders in the entertainment industry who will decode the DNA of storytelling, design, and technology at the second annual Envision Symposium in Monterey, California.
When a group of the brightest thinkers in the entertainment industry gather at the Envision Symposium at the Steinbeck Forum in Monterey, CA (the original home of TED), the biggest question on the table will be: where are we going in terms of technology and design when it comes to the art of storytelling? "If you are involved in any aspect of the art and science of storytelling, please bring your ideas and passions to contribute to the exchange of ideas shaping the future of live performance," says Bran Ferren, the technologist head of Applied Minds, who was recently written up in Wired for the high-tech camping vehicle he is building for his four-year-old daughter, Kira. Ferren serves as one of the creative consultants for Envision, along with video designer Bob Bonniol of Mode Studios, who notes, "help us create the fusion of old and new, of classic narrative and wondrous new technologies. Envision how we will all continue to make myths, share wisdom, laughter, and love in ways we haven't even begun to imagine."
For Butch Allen, a top concert designer whose clients range from Nickelback to No Doubt, "storytelling, technology, and design are stranded on an island. The exploration of their new, strange home begins. As one expects: a lamp is stumbled upon, rubbing ensues, a genie appears and grants one single wish for the waylaid disciplines to share." Also part of the concert industry is director Amy Tinkham, who has worked with Madonna, The Dixie Chicks, Aerosmith, and Mötley Crüe, and who echoes the strength of storytelling as the basis of her work: "Rather than swirling in a sea of high-tech spectacle, we now have the opportunity to use the new and exquisite paintbrushes of technology to dig deep into storytelling, and to reacquaint ourselves with our humanity."
Considered by some to be the world's oldest profession, what then is the future of storytelling. Christopher Barreca, winner of the 2014 Tony Award for Best Scenic Design of a Musical for Rocky, feels that what's important is "achieving individual artistic expression in a world of technological systems and processes." Visionary designer Surya Buchwald, aka Momo The Monster, who creates graphics for such artists as deadmau5 and The Glitch Mob, feels that "the future of storytelling is in the flattening of the boundaries between performers and their audience."
The audience reaction is also important to Jasmine Ellsworth, who has produced events for Disney, Comedy Central, and 20th Century Fox: "My favorite part about building an immersive experience is finding the right way to tap into different emotional centers with different tools," she says. "Is the key in audio? Visual? New technology? Does it support the story? Are we cutting through the clutter of the outside world effectively enough to really connect with our audience —so they don't say 'How did they do that,' but instead say, 'Wow, did you feel that'?" Or as Sandra Tsing Loh, writer, actress, performance artist, pop-culture analyst, and radio commentator, puts it: "Human beings—they're ba-a-ack! Viral or not!"
Alex McDowell, the British production designer and film producer who has won awards for his work in Minority Report and The Terminal, feels that content is the key: "The disciplines we touch when we work are becoming inextricably linked, but crucially it is clear that the engine that drives us towards the horizon continues to be content," he asserts. "Like noisy kids in the back seat, storytelling, narrative design, and the worlds we build make demands of technology that ultimately determine its course."
Yet technology continues to evolve at breakneck speed, influencing the way audiences see and digest content. "New tools for storytelling are constantly being developed," agrees E.M. Gimenez, a cutting-edge sound designer whose recent work includes the site-specific opera Invisible Cities at Union Station in Los Angeles. "The problem lies in the fact that those tools aren't created for storytelling but for some other application... Our job is to identify those emerging technologies and synthesize the experiences that will shape the future."
An intelligent use of technology also rings true for Peter Schneider, film and theatrical producer/director, who produced the Tony Award-winning The Lion King on Broadway. "New technologies provide us with explosive new ways to amplify and diversify theatrical storytelling," he notes. "They offer opportunities to reinforce the variety and intensity of emotions and to revolutionize the means through which live connections can be made. The challenge is to use sophisticated technologies to enhance the work and still make it feel raw and urgently unplanned."
Technology then should be at the service of content and storytelling. Bora Yoon, composer, vocalist, and sound artist who explores the connection of sound to the subliminal, agrees that the story is the anchor of any entertainment experience: "We are living in an increasingly visual age…entertainment and performance will become more and more multisensory—and bridge the language of interactivity and experience— but it will never get away from the anchor of storytelling," she says. "Meaningful exchange, illuminating truth, and creating connections -- will always remain the main motivation behind entertainment and performance, no matter what technology or tools are used."
For some the future is not all that clear, but they will be on hand to join in the discussion: "I don't know what is next in storytelling but I can tell you a few things about what I have been doing!" says Neal Stephenson, the internationally best-selling author and game designer known for his works of speculative fiction and post cyberpunk—who better to decode the DNA of storytelling?
"Whatever the digital wizardry we utilize, storytelling will always be about the ooh's and aah's, not the 0's and 1's," adds Guber. "Regardless of the delivery mechanism or the form, the DNA of successful narrative bonds information to emotion making it resonant, memorable, and actionable."
Register Today: Help Decode The DNA Of Storytelling, Design, and Technology
ADVERTISEMENT
SPONSORED: This post is brought to you by Best Buy.
The sounds and music of the holidays are as much a part of the experience as great food and time with your loved ones. These gifts show the ones you love that you're listening:
ADVERTISEMENT
SPONSORED: The following post is brought to you by Kohler.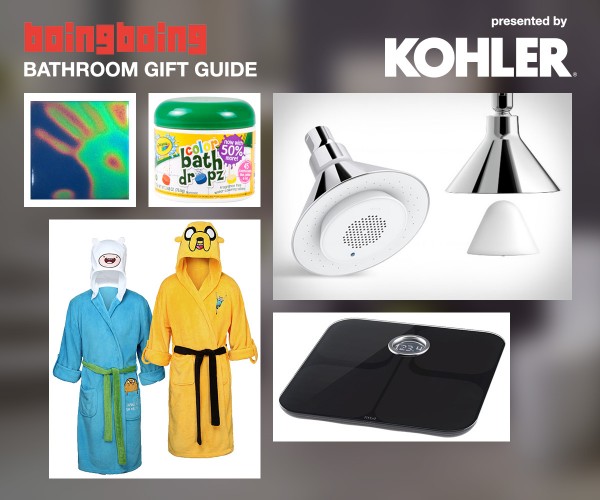 Bathroom enhancements for the discerning restroom aficionado with a penchant for high technology, deep geekery, and wet whimsy:
• Kohler Moxie Showerhead and Wireless Bluetooth Speaker Music to accompany even the most accomplished shower-singer! This showerhead packs bluetooth connectivity to an embedded speaker!
• Crayola Bath Dropz Make bathing a bright and colorful experience, add color to your bath water!
• Adventure Time Fleece Bathrobes Perfect for wearing around the treehouse early in the morning. Wearing one of these, you'll always turn out perfect bacon pancakes.
• Fitbit Aria Wi-Fi Smart Scale The Fitbit tracker gives you a wonderful idea of how much energy you burn. This wifi enabled scale syncs your weight with your activity data and makes fitness 'smarter.'
• Temperature Sensitive Color Changing Tiles Touch the tiles to make them change color!
Happy holidays!
ADVERTISEMENT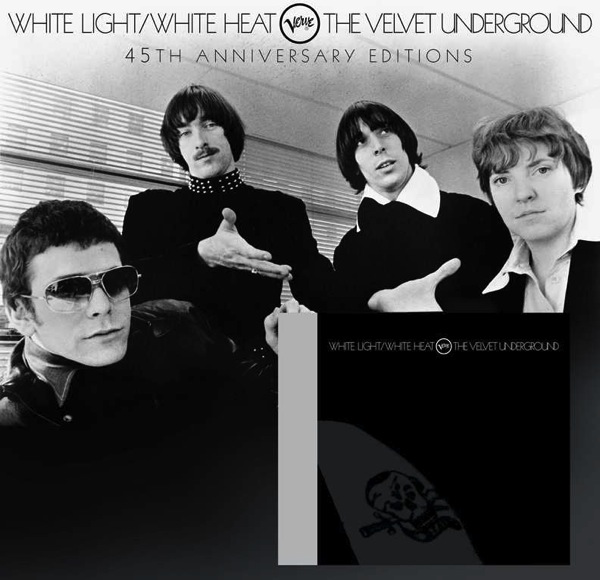 "No one listened to it. But there it is, forever – the quintessence of articulated punk. And no one goes near it." - Lou Reed, August 2013
"Cited by nearly every group in punk's long lineage and by more than a few arty types, the Velvets defined New York rock, poised between street-level grit and literary irony, rock simplicity and minimalistic drones, clarity and noise."– The New York Times
The Velvet Underground's White Light/White Heat is one of the most confrontational and inspirational second albums ever made by a rock band.

Read the rest
ADVERTISEMENT
SPONSORED: This post is brought to you by Best Buy.
Every holiday, someone spends a lot of time in the kitchen preparing all the amazing things we eat. These gifts are handpicked by us to help make spending time in the kitchen a little more joyful:
ADVERTISEMENT
SPONSORED: The following post is brought to you by Kohler.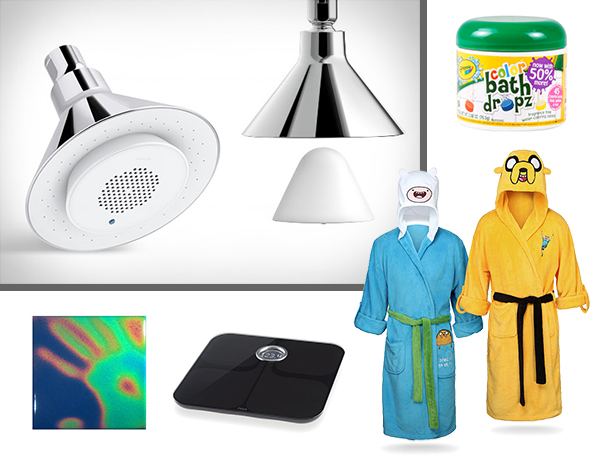 Bathroom enhancements for the discerning restroom aficionado with a penchant for high technology, deep geekery, and wet whimsy:
• Kohler Moxie Showerhead and Wireless Bluetooth Speaker
• Adventure Time Fleece Bathrobes
• Fitbit Aria Wi-Fi Smart Scale
ADVERTISEMENT
Sponsored post: Brought to you by Samsung SOS Island. Click here to learn more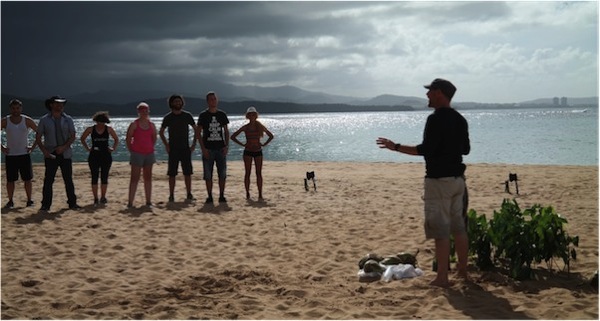 Can you really survive on a deserted island with only your smartphone? The 16 contestants on Samsung's interactive, online, live-stream reality series "SOS Island: Survival of the Smartest" have been giving it their best shot – and they've got the awesome footage to prove it! Trained by survival expert Les Stroud to compete on a deserted island for two weeks, the adventurers have been performing Herculean tasks and recording their efforts on Samsung GALAXY S4 zoom and GALAXY NX Cameras.
The candidates have come so far already, even if they really had no idea what they'd be in for. Take a look…

Read the rest
ADVERTISEMENT
The following is a sponsored post:
There's nothing quite right about this hilariously delirious clip from Wrong, which hits theaters throughout the country this Friday and is already available on iTunes, featuring a suspicious gardner explaining the impossible overnight transformation of an everyday Californian palm tree to an evergreen. Its one of the many, many things wrong with Wrong from director Quentin Dupieux.
After directing just a mere handful of features, Dupieux (aka international electro-musician Mr. Oizo) has already established himself as one of the modern cinema's foremost fearless surrealists who refuses to play by the rules. The Cannes Film Festival selected Rubber about a serial homicidal tire (yes, a car tire), the viral short and soon-to-be feature Wrong Cops starring Marilyn Manson and now his latest comedic brainbomb Wrong all seem to be constructs of the same wholly original and strange deadpan daymare. With a laser-sharp eye, a pranksterish wit and the airy rhythm of a ballet dancer, this filmmaker has zapped a fully-formed artistic vision into our collective space.
Wrong follows "Reno 911"'s Jack Plotnick after he loses his beloved dog and encounters a barrage of bizarro human roadblocks in his journey including a feces-hunting pet detective (Steve Little from "Eastbound And Down") and an ponytailed, face-scarred guru (a flat-out brilliant William Fichtner). This surreal comedy guides you through a fascinating and hallucinatory universe to which you'll want to book repeat accommodations. In this interview, Dupieux chats about Wrong, his unique brand of nightmarish comedy, the construction an unconscious dimension and working with Plotnick.

Read the rest
ADVERTISEMENT
This post is sponsored by LG Electronics. Discover the LG IPS Color Prime Monitor.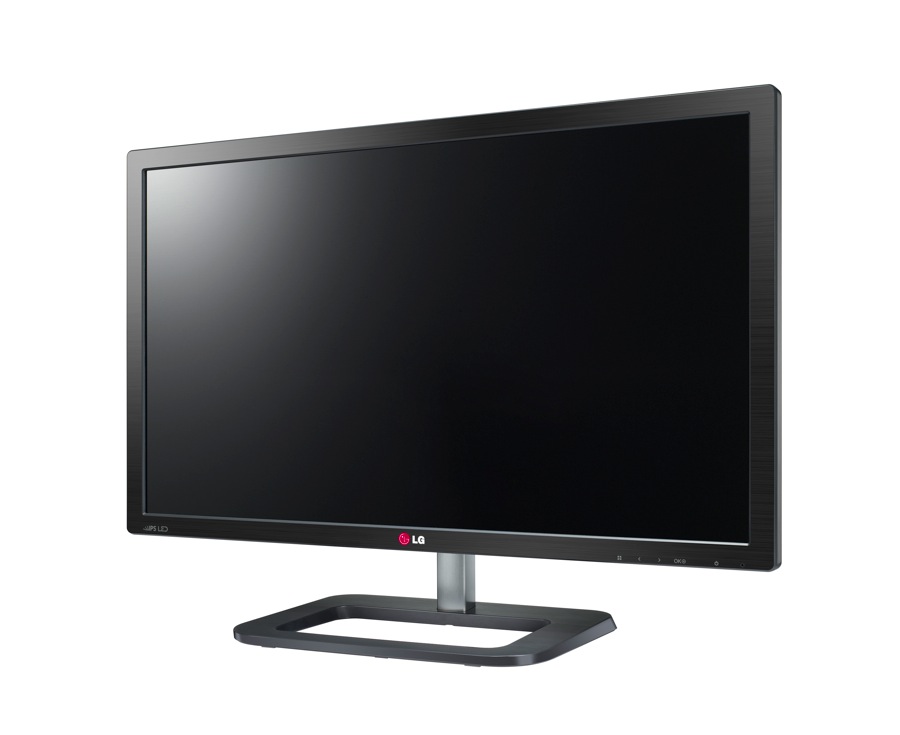 LG's ColorPrime IPS LED Monitor is a must-have for anyone who makes a living or has a passion for graphic design, photography video creation, or any other design-related projects. That's because the 27-inch monitor has 99 percent coverage of Adobe RGB, which is essential if color precision is a key part of your work.  
The picture quality even goes beyond the standard HD that you're used to. In fact, the built-in Wide Quad High Definition (WQHD) is four times the resolution at 2560 x 1440, ensuring you can see all the detail necessary in everything you view.  
The LG ColorPrime makes multitasking a breeze, too, with it's one-click 4-Screen Split feature, so you can work on multiple projects at once in various configurations without having to click back and forth.  
Whether you're laying out design, editing video, or touching up an illustration, you can count on the LG ColorPrime Monitor for supreme color accuracy.  
ADVERTISEMENT
This post is sponsored by
American Apparel
: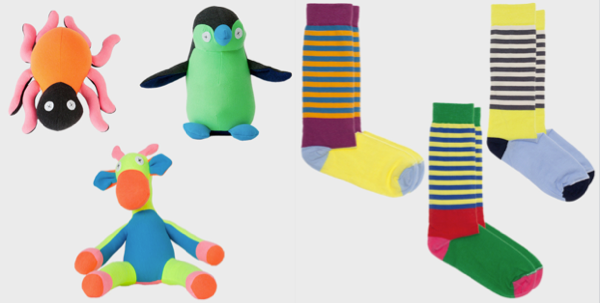 Stuff those stockings with stuffies and stockings! From the American Apparel/Boing Boing Style Gift Guide:
• Scrappies: Environmentally friendly stuffed animals featuring 100% recycled stuffing, and an exterior made from reclaimed neon fabrics that, ordinarily, would have been destined for landfills.
• Calf-High Memphis Sock: Inspired by the Memphis Design Movement of the 70's and 80's.
Check out more stylish gifts for happy mutants in the American Apparel/Boing Boing Style Gift Guide!
ADVERTISEMENT
This post is sponsored by
American Apparel
: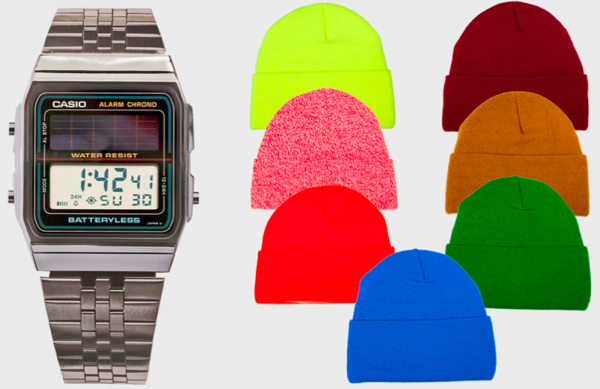 Dig the timeless timepiece and these bright beanies from the American Apparel/Boing Boing Style Gift Guide! Above, the Casio Batteryless Solar Stainless Steel Digital Watch, $78, and Unisex Cuffed Acrylic Lined Beanies, 36 colors for $20 each. Many more happy mutant gift ideas in the American Apparel/Boing Boing Style Gift Guide!