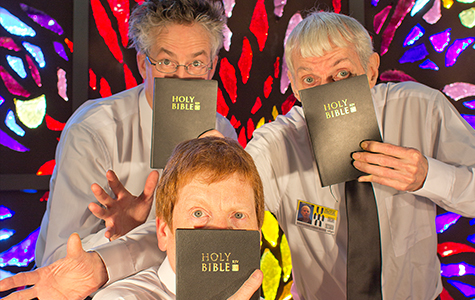 Negativland's Mark Hosler (top left), Don Joyce (top right), and Peter Conheim (bottom).
Negativland has been in the social commentary, audio collage, and culture jamming business for 35 years. Their output during this time has included 13 albums,  a weekly radio show on Berkeley's KPFA, and the Booper. They are best known for the events following their 1991 release U2, an album whose title led to a lawsuit from the band U2's label Island Records and the album's withdrawal.
Negativland's latest release, It's All In Your Head, calls into question adherence to a single religious belief system.