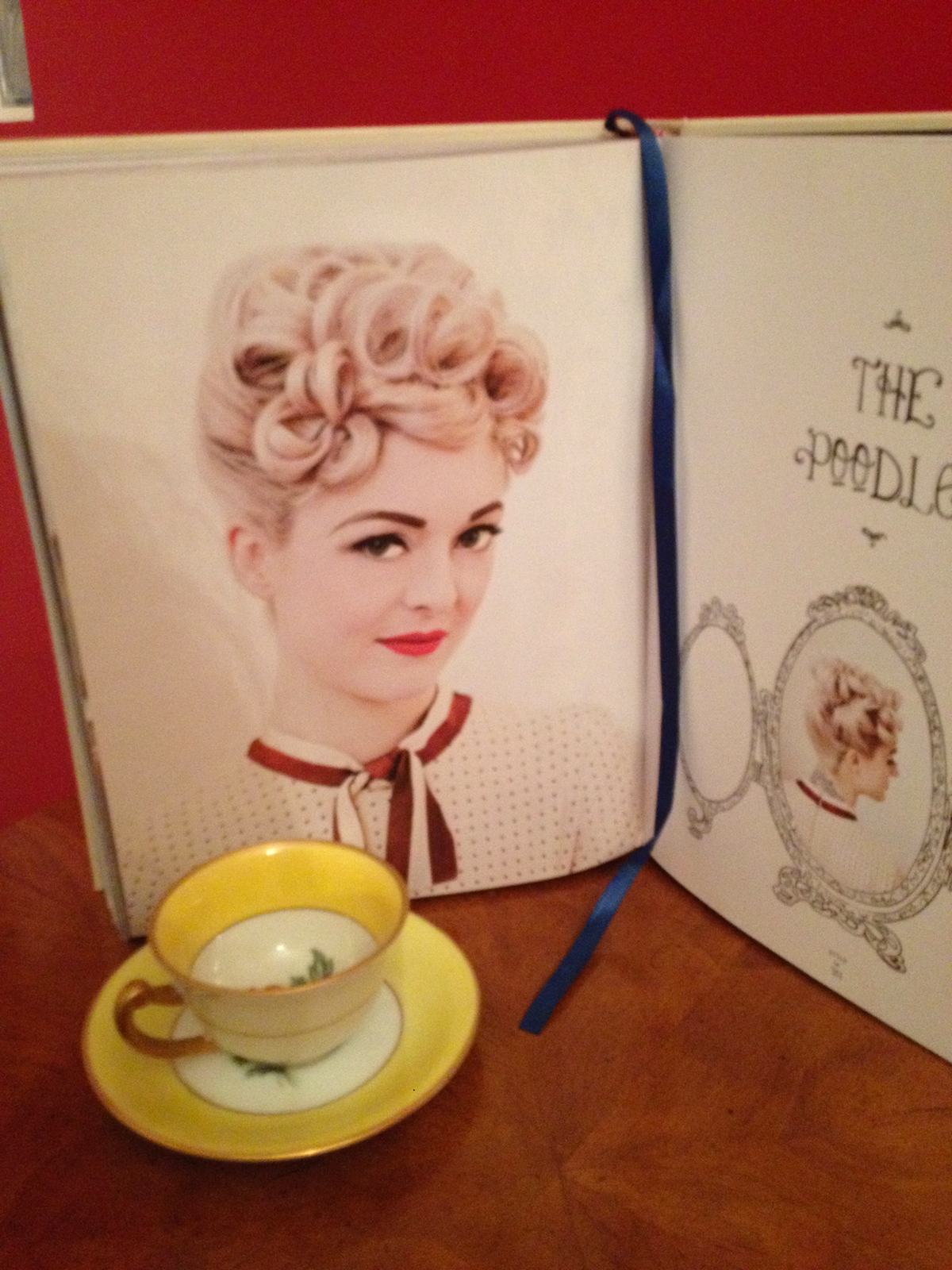 This whimsical, girly, and very informative book covers two of my favorite topics – vintage style and traditional English tea. Author Angel Adoree (yep that's her name) owns and operates Vintage Patisserie in London where she hosts adult tea parties with a retro spin. The Vintage Tea Party Book includes Angel's recipes, beauty tips and decorating ideas for the perfect tea party at home.
The Vintage Tea Party Book is separated into chapters for planning brunch, afternoon and evening events. Included are very British-y and easy recipes such as Lemon Scones with Lavender Cream, Onion and Potato Flowers, Crown of Lamb, and Engraved Earl Grey Truffle Hearts. There are also sample invitations, how-tos on retro make-up and hair styles, like the Victory Roll, and directions on how to make your own Queen Elizabeth stencil for wall decorations (a must for every English party!).
With all these helpful tools at your fingertips, The Vintage Tea Party Book makes planning your next extra special celebration easy and fun.
P.S. Even more old-school tips and treats are included in two other books from the same author – The Vintage Sweet Book and The Vintage Tea Party Year. – Carole Rosner