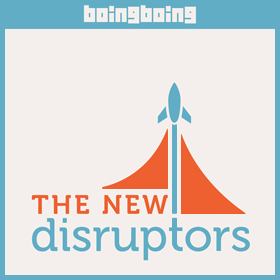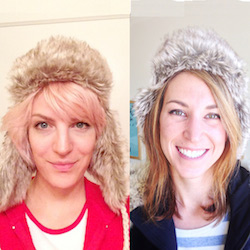 On New Disruptors podcast, our conversations often emphasize the rewards of going it alone. But what if you could achieve your own dreams of continuous learning and creative expression while also having full-time jobs and getting that mythical thing for freelancers--a regular paycheck? I talk with Alli Dryer and Jenni Leder, user interface/user experience (UI/UX) designers, who changed their lives--and those of their husbands—-to bring their lives closer to what they want within the structure of employment. We talk about that most scary of words to your podcast host, a J-O-B, in this episode. On Twitter, find Jenni @thoughtbrain and Alli at @allidryer.
The New Disruptors: RSS | iTunes | Download this episode | Listen on Stitcher
This episode is sponsored by Cards Against Humanity, a game for horrible people, whether dear friends or total strangers; and TextExpander, a shortcut expander and more that prevents tedious typing in Mac OS X and in iOS.
Read the rest