[I really want Save the Adventure to be a success! For just $25, you'll get a year-long (12-book) subscription -- Mark]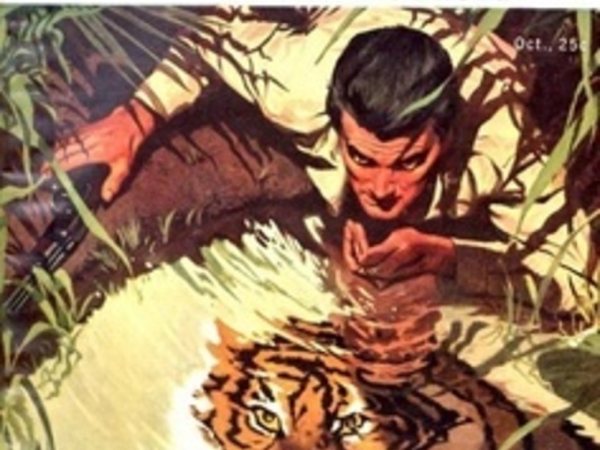 Only 10 days left, before it's too late!
Singularity & Co., the Brooklyn-based science fiction bookstore that a year ago launched the digital book club Save the Sci-Fi, is kickstarting a brand-new digital book club, Save the Adventure.
Because they like what I've done with HiLoBooks's Radium Age Science Fiction Series (paperback reissues of forgotten sci-fi novels from 1904–33), the folks at Singularity & Co. have asked me to be Save the Adventure's founding editor.
The goal of Save the Adventure is to rescue out-of-print adventure stories from copyright limbo. Each month (assuming we raise sufficient funding), I'll choose an out-of-print but amazing adventure novel — at which point Singularity & Co. will track down the rights-holder, clear the electronic publishing rights, scan and proof the text, and make the novel available as an e-book.
The campaign deadline is November 9th. Rewards ship in December — a subscription to the Save the Adventure book club will make a perfect holiday gift.
Read the rest