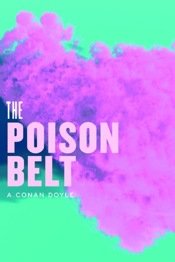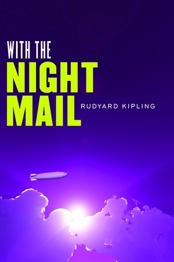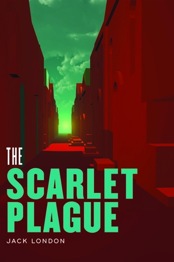 Several years ago, I read Brian Aldiss's Billion Year Spree -- his "true history of science fiction" from Mary Shelley to the early 1970s. I found Aldiss's account of the genre's development entertaining and informative... but something bothered me, long after I'd finished reading it. So much so that I've since spent hundreds of dollars on forgotten, out-of-print books; I've written dozens of long, scholarly posts about the thing that bothered me so much, for io9 and my own blog, HiLobrow; and this year I've even launched a money-losing publishing imprint in a quixotic effort to set the record straight.
Aldiss's book is terrific on the topic of science fiction from Frankenstein through the "scientific romances" of Verne, Poe, and Wells -- and also terrific on science fiction's so-called Golden Age, the start of which he, like every other sf exegete, dates to John W. Campbell's 1937 assumption of the editorship of the pulp magazine Astounding. However, regarding science fiction published between the beginning of the Golden Age and the end of the Verne-Poe-Wells "scientific romance" era, Aldiss (who rightly laments that Wells's 20th century fiction after, perhaps, 1904's The Food of the Gods, fails to recapture "that darkly beautiful quality of imagination, or that instinctive-seeming unity of construction, which lives in his early novels") has very little to say. "Hm," I thought, when I noticed that. "That's an awfully long stretch of science fiction history to overlook, isn't it?"
Aldiss seems to feel that authors of science fiction after Wells and before the Golden Age weren't very talented. He doesn't think much, for example, of the literary skills of Hugo Gernsback (sometimes called the "Father of Science Fiction") who founded Amazing Stories in 1926 and coined the phrase "science fiction" while he was at it. True, Gernsback's ideas were advanced, while his story-telling abilities were primitive. But does that really justify skipping over the 1900s through the mid-1930s? (PS: By my reckoning, Campbell and his cohort first began to develop their literate, analytical, socially conscious science fiction in reaction to the 1934 advent of the campy "Flash Gordon" comic strip, not to mention Hollywood's innumerable mid-1930s Bug-Eyed Monster-heavy "sci-fi" blockbusters that sought to ape the success of 1933's King Kong. They were also no doubt influenced by the 1932 publication of Aldous Huxley's Brave New World. In other words, the Golden Age began before 1937; if I had to choose a year, I'd say 1934.) Is Aldiss's animus against that era due solely to style and quality? I suspect not. Billion Year Spree reminds me of one of those airbrushed Soviet-era photos from which an embarrassing historical fact has been excised.
Read the rest