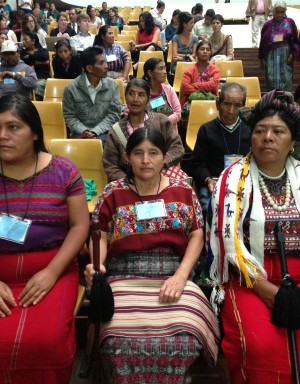 I am blogging from inside the Supreme Court of Guatemala, where Judge Jazmin Barrios has just re-started the genocide trial of Efrain Rios Montt and Mauricio Rodriguez Sanchez after a two-week suspension, during which a series of obscure legal battles took place.
As Amy Ross at the OSIJ's riosmontt-trial.org blog accurately explains, the historic trial reconvenes "in an environment of complex legal challenges, powerful political forces, and intense emotions."
Listen to a live audio stream of today's proceedings here.
My live-tweets from the courtroom are below.

Read the rest