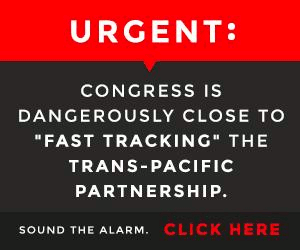 Evan from Fight for the Future writes, "
Want to help save democracy?
The Trans-Pacific Partnership (TPP) is a super-secretive trade agreement that threatens everything you care about. It's been negotiated behind closed doors with ample input from over 600 corporate lobbyists -- but no access for journalists or the public. Sound bad? It gets worse. The corporate interest groups pushing for the TPP are the same folks that brought us SOPA, ACTA, and NAFTA."
Read the rest