Legendary jazz drummer Buddy Rich hawks Mattel Synsonic Drums, circa 1981 (via Dangerous Minds).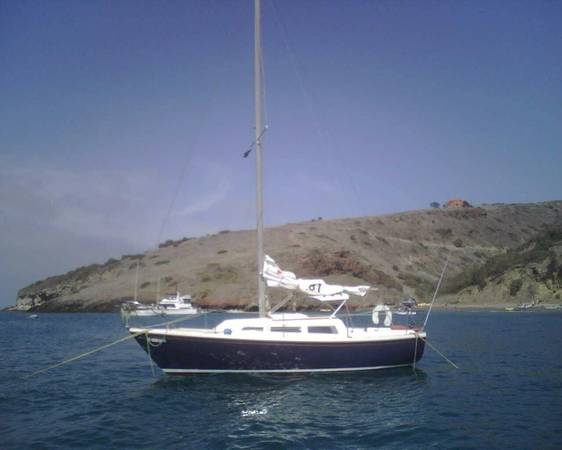 While perusing the Practical Sailor website, my husband came across this advertisement selling a 27-foot sailboat for $5000 (or best offer):
Read the rest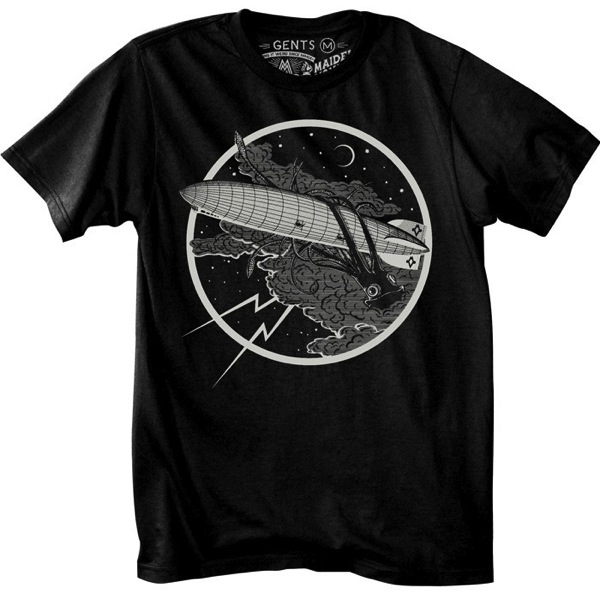 Thanks to our delightful sponsor
ShanaLogic
, sellers of handmade and independently-designed jewelry, apparel, gifts, and other curious creations. Do you dig giant squids? How about airships? If so, Maiden Voyage's "
Dark and Stormy Night Squid Tee
" is just for you. "This shirt depicts a storm so vast and powerful that it has plucked a giant squid from the ocean and carries high into the night sky where it clings to a zeppelin!" Shana says: 10% off your order with code: AWESOME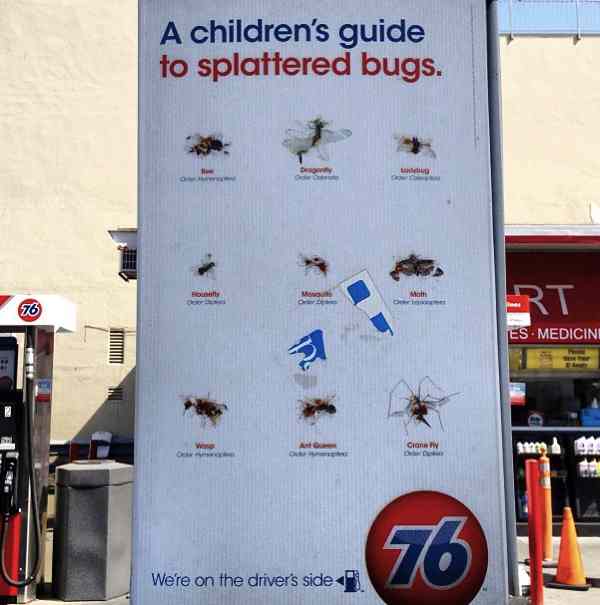 Excellent signage at a 76 gas station, via Telstar Logistics' Instagram. It's a few years old, but part of a brilliant larger campaign by Venables Bell & Partners.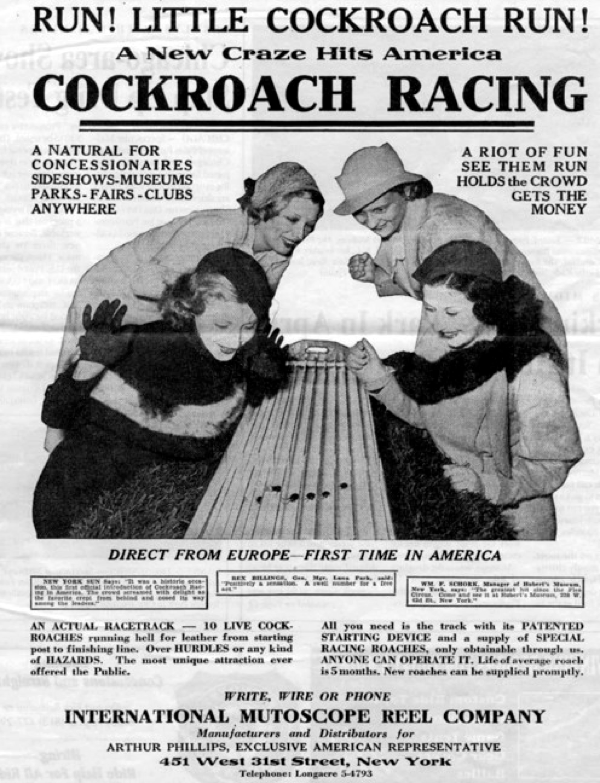 Early 20th century ad for a cockroach racing kit (complete with roaches) sold by the International Mutoscope Reel Company, makers of arcade machines and dime museums. "Holds the crowd… Gets the money." (via Weird Universe)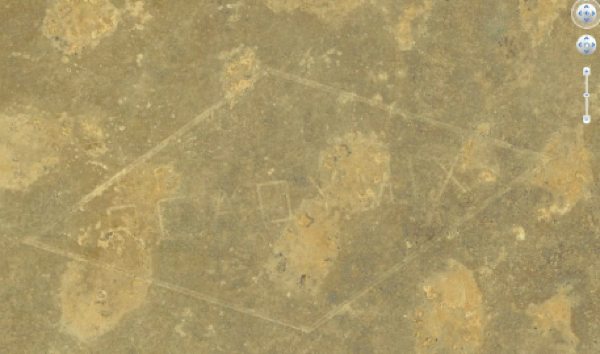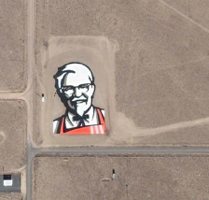 Fifty years of weather have worn it down, but this image depicts the first advertisement visible from space, the Readymix logo. KFC tried to claim in 2006 that their one square mile Colonel Sanders portrait in Nevada was the "world's first brand visible from outer space", but the bloggers at Google Sightseeing dispelled that myth. NPR has a slideshow of "astrotisements" from the Google Sightseeing site.
"
What On Earth? Art And Ads That Can Be Seen From Space
"