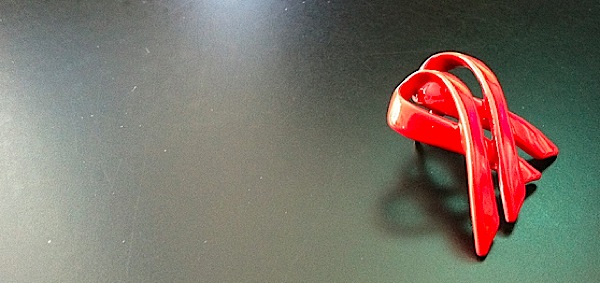 Last summer, researchers in Boston announced that they had two patients, men who had battled HIV for years but who now appeared to be virus free. The men had received a treatment similar to that of Timothy Ray Brown, the "Berlin Patient". Like Brown, the men had cancer and had received radiation and chemotherapy treatments followed by bone marrow transplants. But there were some key differences. Brown's radiation and chemo regimes were much harsher, for one thing. For another, his new bone marrow came from a donor with the CCR5-delta32 mutation, which seems to provide natural resistance to HIV infection. The Boston men got their new bone marrow from donors who did not have that mutation.
Nevertheless, both men had seen their viral loads fall to undetectable levels. They hit the news in July after being off of antiretroviral drugs for seven and 15 weeks, respectively, with no return of the virus. Unfortunately, the virus re-emerged in one of the two men the very next month. It re-emerged in the other man in November.
Read the rest
Stephen Crohn lost a boyfriend and many friends to AIDS before realizing that there must be something different about him that kept him from contracting HIV. He eventually became one of the key patients that helped scientists discover
the delta32 mutation
— a very rare genetic anomaly that makes a person immune (as far as we know) to HIV.
Crohn died on August 23rd
. His family has said the death was a suicide.
Clark Baker, an "AIDS denialist" who plays hardball with his critics -- for example, calling a critic's elderly mother and saying that, as an ex-police-officer, it is his opinion that her son was a violent criminal who might murder her in her sleep -- can dish it out but can't take it.
Baker operates a consultancy that helps people who have HIV and have unprotected sex escape from the legal consequences of their recklessness. His professional service involves appearing in court and arguing that HIV is not the cause of AIDS.
Understandably, this draws firm and impassioned criticism. One critic, J. Todd Deshong of Texas, is now the target of a lawsuit by Baker and his attorney, Mark Weitz of Weitz Morgan PLLC in Austin, Texas. They have brought suit against Deshong for "trademark infringement, defamation, "business disparagement," and for injunctive relief."
As Ken at Popehat points out, this is without legal merit. But nuisance suits can be ruinously expensive, and if you're a deep-pocketed pseudoscientist-for-hire whose career as an AIDS denialist depends on silencing critics who point out the obvious holes in your scientific reasoning, then no price is too high when it comes to frivolous litigation.
Mr Deshong needs help from members of the Texas bar and supporters around the world who can come to his aid and defend his right to participate in vigorous debate over important, life-or-death issues without this sort of litigious harassment.
Todd Deshong needs help. He's being sued for attacking junk science; he's being sued by the sort of loathsome nutter who threatens the mothers of critics. Your freedom to speak without fear of censorious and frivolous litigation chilling you depends on the willingness of people to step up in situations like this. If nobody helps Todd Deshong, then anybody can be driven to penury by a flawed legal system that serves as a vehicle for despicable and un-American censorship by lunatics of every stripe. If you're a Texas lawyer, please consider helping. If you know Texas lawyers, please bring this to their attention. If you have an online presence, please tell this story — and research Clark Baker's behavior yourself. Clark Baker and his lawyer should experience the social consequences of their actions — help be a part of those social consequences. Step up for free speech.
Popehat Signal: Vengeful AIDS Denialist Sues Critic In Texas
Timothy Ray Brown (aka, The Berlin Patient) is the first person to go from being HIV+ to HIV-. Usually, he's described as the first person to be cured of AIDS. Scientists are a bit more circumspect about the situation. Brown got a bone marrow transplant using marrow donated by a person whose body has natural resistance to HIV. That was in 2005. Now off of anti-retroviral drugs, Brown's HIV has (so far) not returned. Two other men have been through the same treatment with promising results, although they are still taking anti-retroviral drugs, so it's impossible to say yet whether they are also actually HIV-.
Even if this is a cure, it is not the world's most widely applicable cure. Yet. But it is very interesting and, obviously, an amazing story.
I've never heard Timothy Ray Brown speak before, so I wanted to post this interview video from Democracy Now. It probably won't add much to the story that you didn't already know, but it's powerful to see the guy, himself, talking about it.
Via Samal Coff
PREVIOUSLY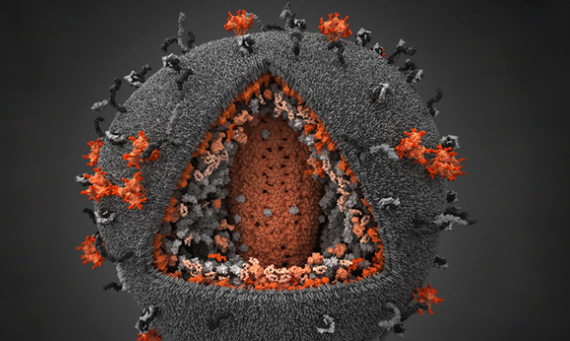 We've talked here before about the importance of the protein CCR5 in HIV/AIDS treatment research. CCR5 is a protein on the surface of immune cells. Some people have a genetic mutation, called Delta-32, which alters how that protein works, how often it appears, or changes its structure. People with the mutation have immunity to some strains of HIV, the virus that causes AIDS.
CCR5 is the key to the Berlin Patient—Timothy Ray Brown—who, until recently, was the only person to ever be cured of AIDS. Brown received bone marrow transplants from people who had the Delta-32 mutation. His body has been HIV-free for five years. And, last week, researchers announced that two other people successfully received the same treatment.
But here's the thing, until today, I didn't totally understand how the connection between CCR5, Delta-32, and HIV worked. There's a story (and some great digital illustrations) on NPR's Shots blog that makes the situation much more clear. HIV, apparently, have little spikes all over its surface. These spikes are how the virus injects itself into cells.
When it bumps into a T cell, a finger-like projection on the cell's surface, called CCR5, pushes down on the spike. This interaction pops open the HIV and releases the infectious genes into the cell. A gene therapy could protect T cells by inactivating the CCR5 gene.
Great "A-ha!" moment for me. Read the rest of the story and look at the illustrations. It'll make some thing make a lot more sense.
Read the rest at NPR's Shots blog
PREVIOUSLY:
If AIDS Has Been Cured, Why is the Victory Party So Small?
AIDS Research Done by 17-Year-Olds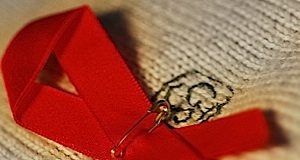 It's that time again. Maggie is back at the largest science convention in the Western Hemisphere for four days of wall-to-wall awesomeness.
Read the rest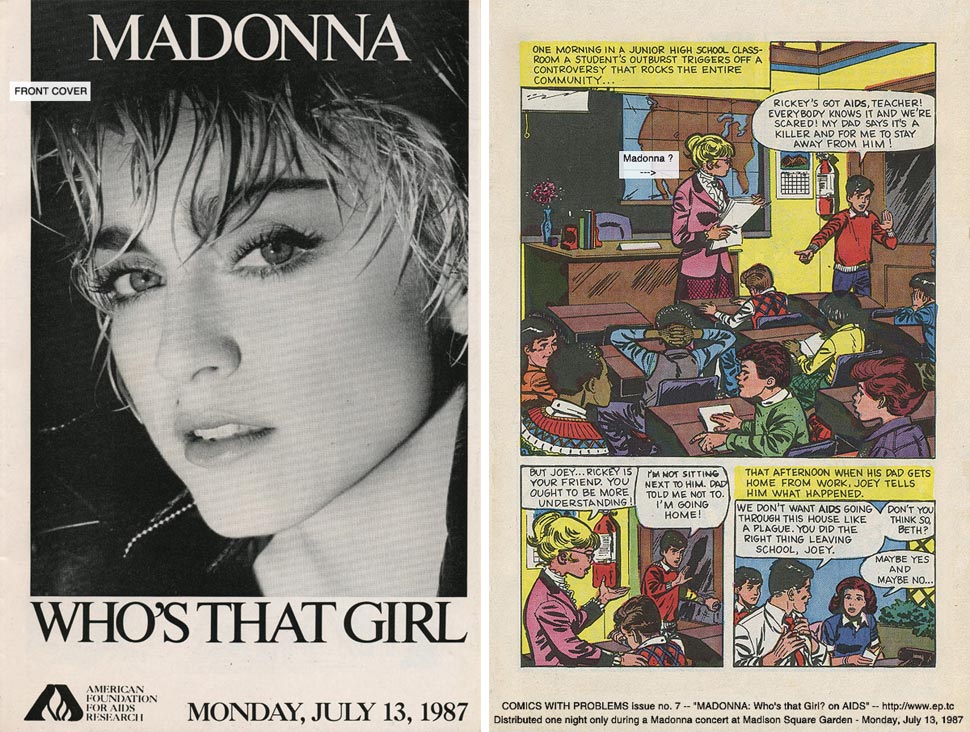 From Ethan Persoff's ongoing chronicles of vintage weird ephemera: COMICS WITH PROBLEMS #7 - MADONNA ON AIDS. This public health pamphlet was handed out at one of her concerts, one night only, in 1987. Her image appears on the cover, and inside, a handwritten note urging for greater awareness of AIDS and an end to prejudice against those who contract it (or who are HIV-positive).
A couple of years ago, I told you about Foldit, a computer game that harnesses the power of human putzing to help scientists unravel the mysteries of protein structure. There's a new research paper out that uses results from Foldit as a basis for a new proposed structure of a key protein in a virus that is a relative of HIV.
As important as proteins are, we know relatively little about how and why these complex chains of amino acids fold and twist the way they do and how that structure relates to function. Foldit takes advantage of the fact that, given the right rules, people can come up with possible, plausible protein structures far faster than a computer program can factor out all the possible permutations. And that's why Foldit players—citizen scientists of a sort—were so useful in this case. Ed Yong at Not Exactly Rocket Science explains:
They discovered the structure of a protein belonging to the Mason-Pfizer monkey virus (M-PMV), a close relative of HIV that causes AIDS in monkeys. These viruses create many of their proteins in one big block. They need to be cut apart, and the viruses use a scissor enzyme –a protease – to do that. Many scientists are trying to find drugs that disable the proteases. If they don't work, the virus is hobbled – it's like a mechanic that cannot remove any of her tools from their box.

To disable M-PMV's protease, we need to know exactly what it looks like. Like real scissors, the proteases come in two halves that need to lock together in order to work. If we knew where the halves joined together, we could create drugs that prevent them from uniting. But until now, scientists have only been able to discern the structure of the two halves together. They have spent more than ten years trying to solve structure of a single isolated half, without any success.

The Foldit players had no such problems. They came up with several answers, one of which was almost close to perfect. In a few days, Khatib had refined their solution to deduce the protein's final structure, and he has already spotted features that could make attractive targets for new drugs.

"This is the first instance that we are aware of in which online gamers solved a longstanding scientific problem," writes Khatib. "These results indi­cate the potential for integrating video games into the real-world scientific process: the ingenuity of game players is a formidable force that, if properly directed, can be used to solve a wide range of scientific problems."