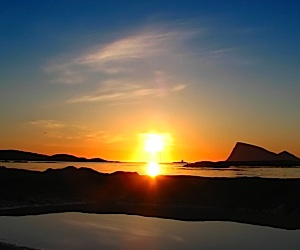 Why did you choose go to sleep last night at the particular time you did?
Maybe you were just plain tired. But, chances are, there were other factors involved in that decision, as well. Where you hoping to get a certain number of hours of rest before you had to get up and go to work? Maybe it just felt like time to crawl into bed, because your friends and family were, too. If you stayed up later, would you feel like you were doing something wrong? Do your sleep patterns change when you've spent time in another country?
Sleep, and the physical cycles that drive it, aren't just about biology. The patterns and expectations surrounding sleep have varied greatly throughout human history and from place to place. Sleep is cultural. If you want to understand the science of sleep, you have to learn both biochemistry and anthropology.
That's the message at the heart of Jessa Gamble's The Siesta and the Midnight Sun. This is a book about how circadian rhythms work. But it's also a book about how the invention of the clock and the long arm of Western colonialism changed the way human beings relate to the world around them in a really fundamental way.