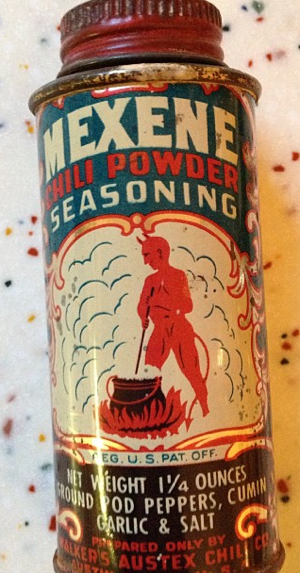 Available from curiosity collector and reseller
Invisible Brooklyn
, this hotter than hell
antique tin of chili powder
. It's full too.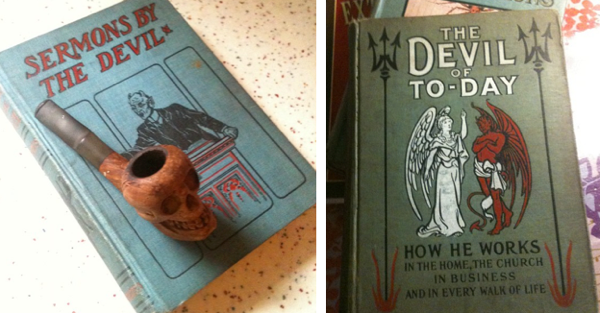 Invisible Brooklyn, sellers of fine curiosities and devilish artifacts, just posted two terrific tomes from the early 1900s to Instagram. I think both would best be enjoyed accompanied by a puff on the antique skull pipe, while wearing a smoking jacket. Red, of course.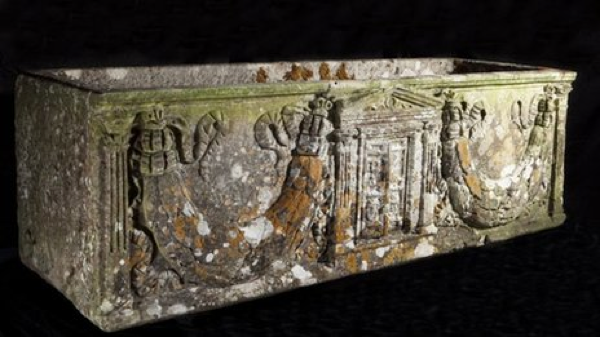 Auction appraiser Guy Schwinge was visiting a Dorset, England home when he noticed an unusual planter in the garden. It turned out to be a Roman sarcophagus from the 2nd century. According to the Antiques Trade Gazette, research revealed that the family had purchased it a century ago from auction house Hy. Duke & Son. Now, Duke & Son have just sold it again, for £80,000.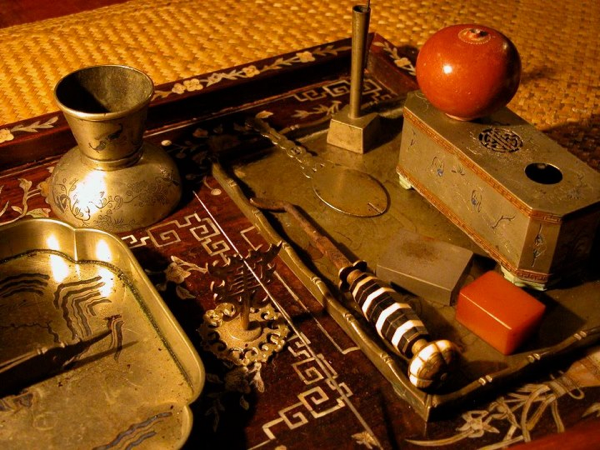 Steven Martin (not the comedian) is the author of Opium Fiend: A 21st Century Slave to a 19th Century Addiction. Interestingly, Martin started as a collector of antique opium accoutrements. Then he really immersed himself in his hobby and ended up an addict, refilling his pipe thirty times a day. Above is his smoking gear, photographed in 2007. Now clean, Martin visited the offices of Collectors Weekly:
At first, of course, there were these opium dens in Laos that I could get to quite easily. Vientiane was an overnight train ride from Bangkok, where I was living. I would take tools up to the opium dens and see if the old smokers there knew what they were. Often they did, although they hadn't seen some of the pieces in years and years. They would show me how a piece was used. For example, a lot of different tools are used as rolling surfaces, as they call them. When you're preparing opium for a pipe, you form it into a little pellet of opium on the end of the what's called an opium needle, which is just a skewer, basically, because you can't work the stuff with your fingers; it's too hot. There are lots of different tools for rolling the opium pill, as they call it, into the correct shape before inserting it onto the pipe bowl.

That's why I started hanging out in these opium dens, to learn what I had. Then I started experimenting with the drug.
"How Collecting Opium Antiques Turned Me Into an Opium Addict" (Collectors Weekly)
Opium Fiend: A 21st Century Slave to a 19th Century Addiction (Amazon)