I love Cynthia "Thea" Rodgers' fantastic contribution to a 2012 challenge to draw comic characters in post-apocalyptics scenarios.

Read the rest
Over the past decade or so, gritty, apocalyptic worlds were the favored setting of popular video games, and machinelike cyber-dystopias were a reliable aesthetic before that. But No Man's Sky, a highly-anticipated upcoming world, is infinite and hopeful.

Read the rest
The self-described Crazy Russian Hacker of Youtube demonstrates in eye-watering detail a method for tool-free can opening: just grind down the can's rim on a handy block of concrete, then squeeze. The stunt is repeated several times, just to be sure you've absorbed the technique in all its complexity. It's all framed in post-apocalyptic terms, naturally: a kind of Russo-Survivalist Youtube version of Three Men in a Boat.
How to Open a Can without Can Opener - Zombie Survival Tips #20 (via Neatorama)
It's Christmastime, and if there's anything that can unite a nation, even one that doesn't universally love the holidays, it's a collection of wonderfully weird vintage Christmas videos. And even if you don't like the holidays, you'll probably still enjoy these strange (but fun) attempts at whimsy and festivity.
The video is freakish not for the video itself, but for how freakishly progressive it was when it was made -- in 1913!
Read the rest
The real anxieties behind our fascination with apocalysm.
Read the rest
What could possibly make a 1960s-era nuclear war worse than you'd already assumed it would be? How about being packed like sardines into a fallout shelter with 13 of your soon-to-be-closest friends?
Frank Munger is a senior reporter with the Knoxville News Sentinel, where he covers Oak Ridge National Laboratory—a nearby energy research facility that previously did a lot of civil defense research. Munger turned up this, and several other photos, of mockup nuclear shelter arrangements tested out in the basement at ORNL when the facility was trying to establish best practice scenarios for surviving the Apocalypse.
They look ... less than pleasant.
That said, though, they may not have been meant as long-term arrangements. Munger linked to an Atlantic article that makes an interesting case related to these photos: If what you're talking about is one relatively small nuclear bomb (as opposed to massive, hydrogen bomb, mutually assured destruction scenarios), the idea of "Duck and Cover" isn't as ridiculous as it sounds. If you could get these 14 people out of the way of the fallout for a couple weeks, their chances of survival would rise exponentially. Fallout shelters were not meant to be "the place you and your people live for the next 50 years."
The radiation from fallout can be severe -- the bigger the bomb, and the closer it is the the ground, the worse the fallout, generally -- but it decays according to a straightforward rule, called the 7/10 rule: Seven hours after the explosion, the radiation is 1/10 the original level; seven times that interval (49 hours, or two days) it is 1/10 of that, or 1/100 the original, and seven times that interval (roughly two weeks) it is 1/1000 the original intensity.
See the rest of Frank Munger's photos of ORNL fallout shelter mockups.Read the rest of The Atlantic article on "duck and cover".

John Herman sez, "I am producing 'An Evening of Apocalyptic Theatre' in Portsmouth, NH. Nine plays, nine visions of the end -- including new works by Hugo and Nebula award winning science fiction author James Patrick Kelly and best selling author of The Great Typo Hunt, Jeff Deck. A couple argues in a bomb shelter over a dog puzzle. A man gets an unexpected visit from Intergalactic Salvage. CERN scientists experience the romance of multi-verses. PLUS: Not only is the money raised going to three local charities, but I will also shave my head halfway through the show's run to raise money for St. Baldrick's Foundation, a group that funds childhood cancer research grants"
An Evening of Apocalyptic Theatre (Thanks, John!)
Seriously. If you haven't figured out by now that the world is not ending and that any Mayan predictions claiming otherwise are largely fabricated pseudoarchaeology, then I'm not sure that I can help you. One last try, though.
Please read this excellent FAQ
, written by actual archaeologist (and my former professor) John Hoopes.
I did an interview with Dr. Hoopes last year about the 2012 as a phenomenon
, but the new FAQ covers, in detail, why a 2012 apocalypse is bunk, and what sources you can check out to find further accurate information about the confluence of ancient Mayan mythology and modern Western mythology. And that is all I have to say about this for the rest of the year. Coming in 2013, though:
Lots of stories about Mayan archaeology
. Just to mess with you.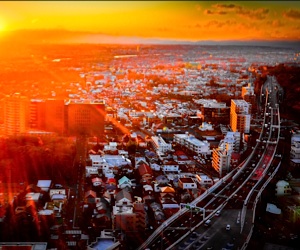 It's August of 2011, do you know when your Apocalypse is?
There are 1000s of people who think that something important—if not the end or the world, then something—will happen on December 21, 2012.
Read the rest