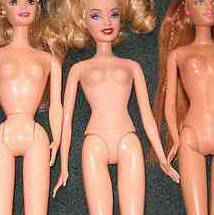 Dale Favier from Portland Home Massage has written a spectacular piece about the reality of the human body as seen from the point of view of a massage therapist who sees a lot of naked people. The tl;dr takeaways:
* Men have silly buttocks.
* Woman have cellulite. All of them. It's dimply and cute.
* Adults sag.
* Everybody on a massage table is beautiful. There are really no exceptions to this rule.

Read the rest