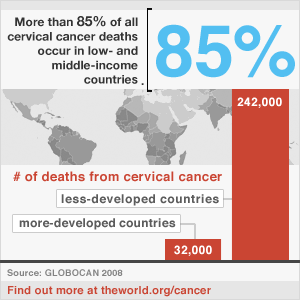 The daily PRI radio news program The World will soon air a week-long series about cancer's global reach.
As regular Boing Boing readers know, cancer's been a frequent blogging topic of mine since I was diagnosed with breast cancer almost exactly one year ago this week.
From what host Marco Werman sent along, it sounds like a really great reporting series, and I'll definitely be tuning in.
Here's a preview of one episode that focuses on cancer care in Uganda. More below.