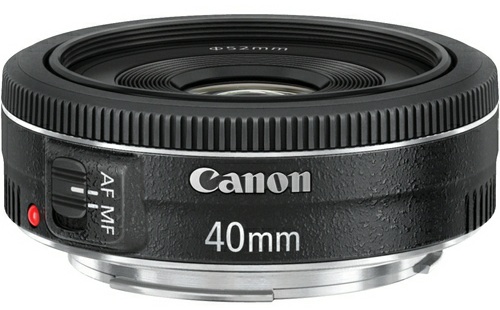 Finally! Smaller and cheaper ($199) than the Voigtlander Ultron 40mm f2, but also f2.8. [EF 40mm f/2.8 STM Pancake Lens at B&H]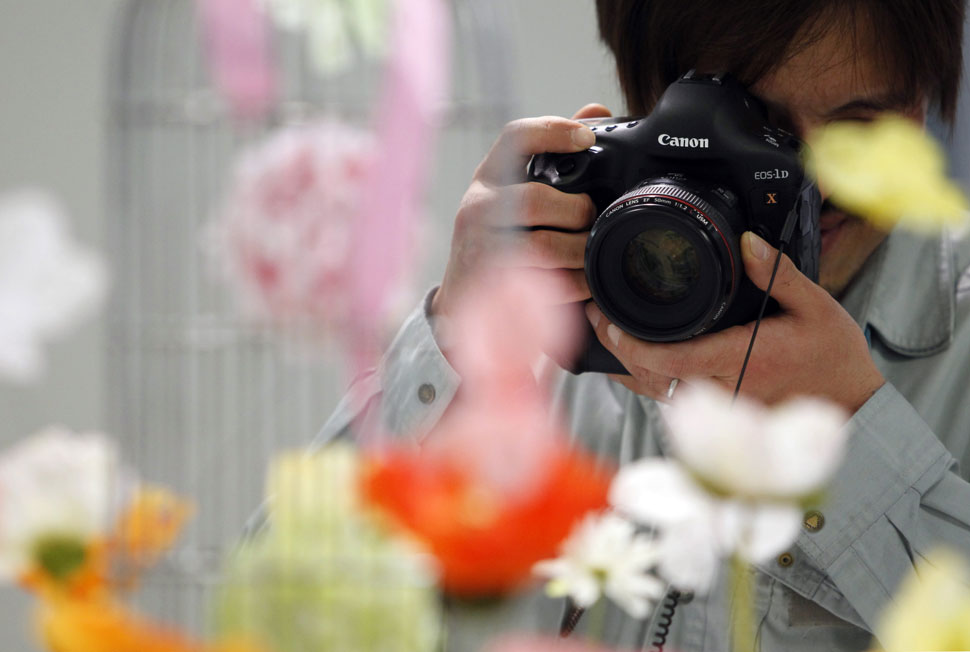 Camera maker Canon is evolving toward "fully automating" production, to reduce costs. Japan, where the Canon plants in question are located, is a leading nation in robotics development.
"The move toward machine-only production will likely be completed in the next few years, perhaps as soon as 2015," according to a company official quoted in the AP.
But do not fear being made obsolete, earthlings.
"Human beings are needed to come up with innovations on how to use robots," another Canon spokesperson told AP. "Going to a no-man operation at that level is still the world of science fiction."
(via @tokyoreporter)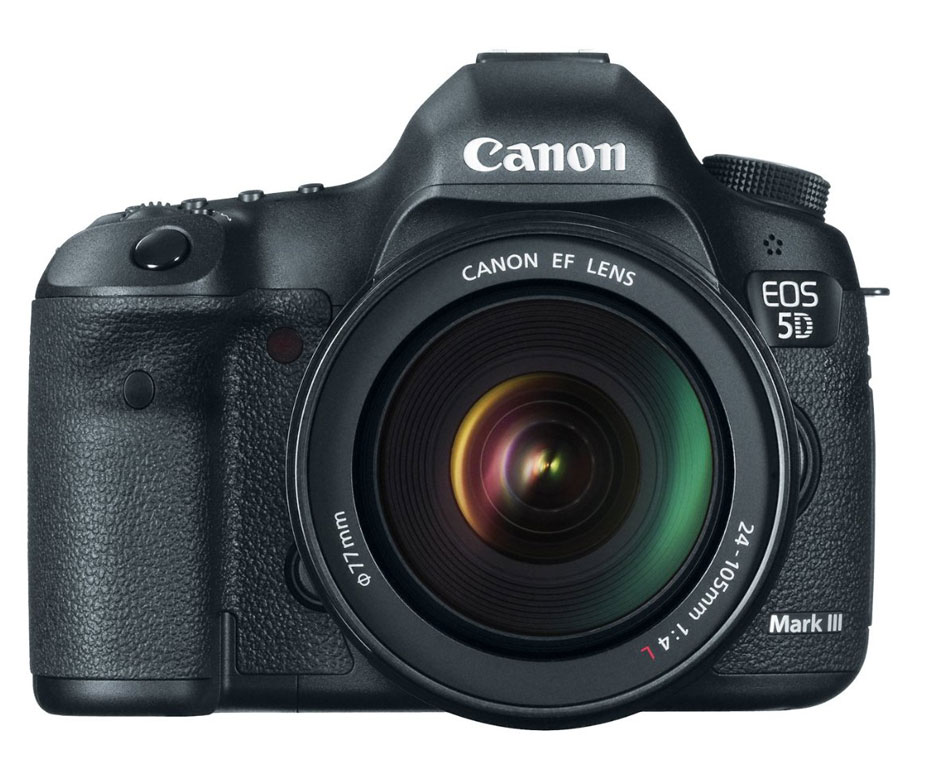 After all the fuss about Lytro's 'focus in post' camera—and the bathos of its low-quality results—Canon's EOS 5D Mark III is something of an antidote. It has a 22.3 megapixel full-frame sensor, 61-point autofocus (like the 1D), 6fps burst shooting and an ISO range of 100 to 25,600. Dual memory card slots (Compact Flash and SD) and a 3.2" 1-megapixel LCD screen are standard-issue; in-camera HDR, a faster CPU and 100 percent viewfinder coverage are new.
1080p video at 24, 25 and 30 fps is also to be expected, but DSLR filmmakers should like the headphone jack, audio monitoring and the image processor's anti-moire and anti-artifact capabilities. The Mark III lacks the 60D's flip-up LCD display, however, a feature some forum posters hoped for. Several new accessories were announced alongside the Mark III, including two new flash units, a battery grip, a wireless file transfer unit and a GPS receiver.
As antidotes go, this one will not be covered by your insurance: it's $3,499 for the body alone, significantly pricier than the Mark II. The price tag hits four grand when bundled with a 24-105mm kit lens.
Canon EOS 5D Mark III
[Amazon]
On Vimeo, Robino Films did this "fair" test between the iPhone 4S and the Canon 5D MK II. I've been shooting video and stills with the iPhone 4S for a couple of days, and I've been pretty blown away by the image quality. Was planning to do a side-by-side analysis like this myself, but this guy beat me to it, and the results are visually informative. Snip:
I made a little rig that allowed me to shoot both cameras at the same time side by side. All scenes are perfectly synced together so you can pause and scrutinize the frames! See photo of the makeshift rig in the photo area. Exposure, shutter speed, frame rate and picture style were matched as close as possible between the two cameras. (I used the Zacuto Z-finder to help me adjust exposure for both iPhone and 5D)

This test shows that the tiny F2.4 lens and sensor on the iPhone are pretty nice. It even got a little depth of field!

I did not overlay the exact ISO and Stops 5D settings per shot. It was too much to keep track for this simple test. To be fair I matched 5D exposure to the iPhone so no "Cinestyle" / 24p here.
(via @vincentlaforet)