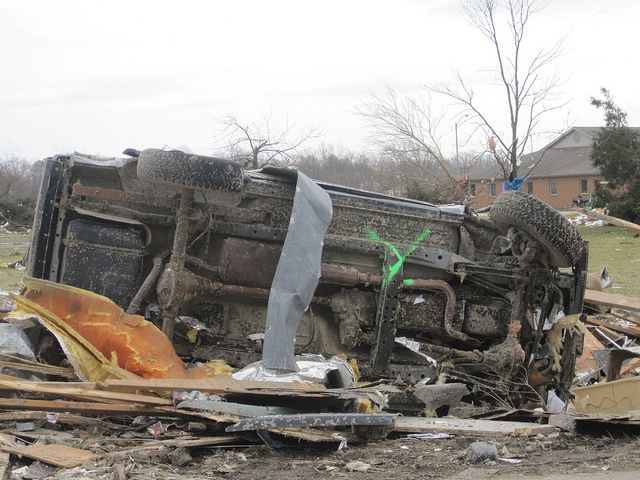 Last Friday, a tornado near El Reno, Oklahoma killed scientist Tim Samaras, as well as his son and a colleague. The three were tracking the storm in a vehicle — storm chasing, if you will — as part of their ongoing efforts to deploy probes that could capture high-resolution video from inside a tornado. (Samaras' team was one of many practicing a type of science that can basically be described as Twister in real life.) Chasing storms was an important part of what Samaras did. National Geographic reports that tornadoes only developed in roughly two of every 10 storms Samaras tracked, and the probes were only useful in a fraction of the tornadoes they were deployed in.
Samaras' death is tragic, but he wasn't some untrained yahoo out running around on county roads in a tornado for fun. He was there to do a job; a job that would, eventually, help other people survive. That said, if a situation kills experts, you probably don't want to be that untrained person trying to navigate it on your own.
Which brings us to a key point. After a handful of people who survived the Moore tornado credited their survival to driving away from it, people in Oklahoma City apparently responded to Friday's storms by trying to do the same thing. For some, it worked. But others were killed or injured when traffic on highways in the tornado's path ground to a complete halt, clogged with cars full of people who were (either accidentally or intentionally) trying to flee the storm instead of hide from it.
Read the rest