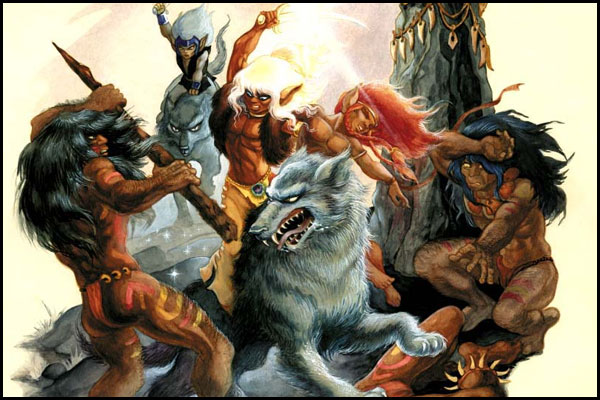 UDPATE: It's live! Read the first page.
It's my great pleasure to welcome Wendy and Richard Pini to Boing Boing, where they'll be publishing the next chapter of their long-running fantasy epic Elfquest—online-first for the first time!
You may also know Wendy from her anime-style retelling of Edgar Allan Poe's Masque of The Red Death — which even got her in trouble with Facebook over cartoon boobs.
The first page of Elfquest: The Final Quest's prologue will appear here at Boing Boing on Monday. In the meantime, catch up with the story so far (all 6000 pages of it!), free of charge, at the series' official homepage.
After the jump, I've pasted in part of an item I once wrote (for the late, lamented Ectoplasmosis (Update: reborn on tumblr!)) about why this comic series is so awesome. Then follows our press release.

Read the rest