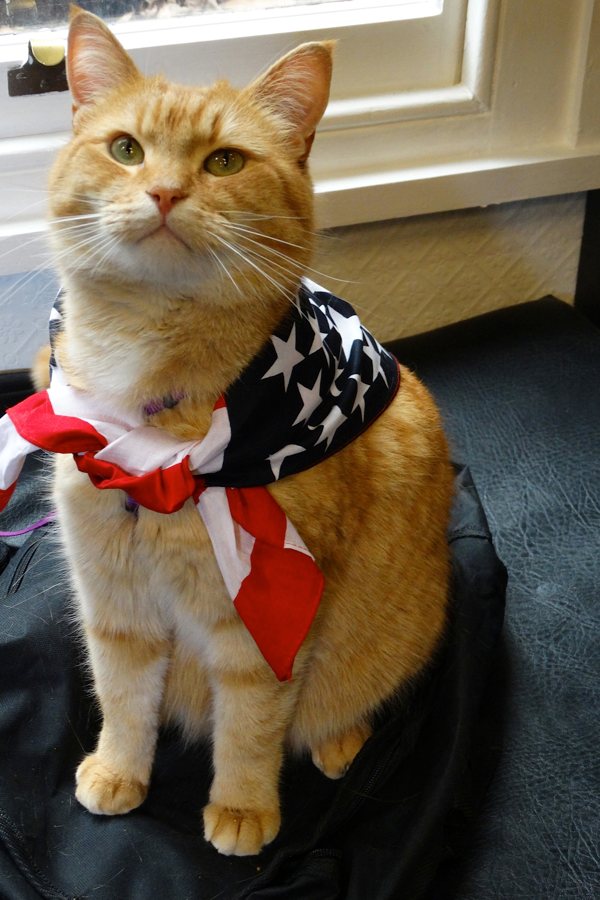 I don't usually read books about pets, but something about A Street Cat Named Bob intrigued me, and once I started reading it I found I couldn't put it down. It's about a heroin-addicted London street busker named James Bowen who finds an injured stray cat and nurses him back to health. This simple act of kindness to an animal had a profound effect on Bowen's life. Enjoy the following excerpt.
Excerpt: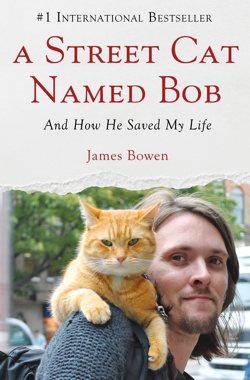 I had to take Bob to a vet. I set my alarm early and got up to give the cat a bowl of mashed biscuits and tuna. It was another grey morning, but I knew I couldn't use that as an excuse.
Inside the center, it was like stepping into a scene from hell. It was packed, mostly with dogs and their owners, most of whom seemed to be young teenage blokes with skinhead haircuts and aggressive tattoos. Seventy per cent of the dogs were Staffordshire Bull Terriers that had almost certainly been injured in fights with other dogs, probably for people's amusement.
People always talk about Britain as a 'nation of animal lovers'. There wasn't much love on display here, that was for sure. The way some people treat their pets really disgusts me.
Read the rest