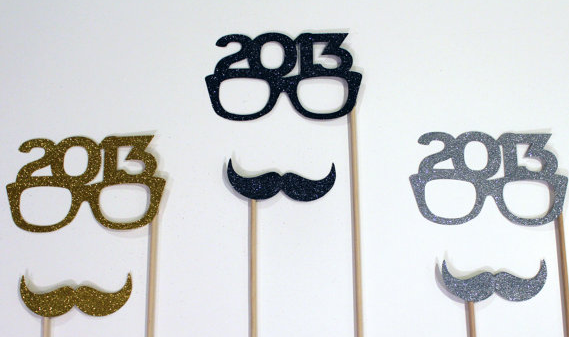 It's a little late, but I kind of love these 2013 props made by PaperandPancakes on Etsy.
How did you write your New Year's resolutions? I don't mean, like, the tools you used — pencil and paper vs. tablet and bluetooth keyboard. What I'm talking about is how you put the goals into words — how you described what it was you wanted to do.
There's more than one way to make a resolution.
A couple of weeks ago, I ran across a great example of this in an old sociology paper from 1977. Researchers had collected New Year's resolutions from two groups of 6th graders — one of average middle class kids, and another group made up of Amish and Mennonites.
The researchers meant to study differences in gender. They were trying to figure out how different cultural backgrounds affected behavior that we tend to associate with one gender or another. But in that data, they noticed something odd, something they couldn't easily translate into statistics. The Amish kids' resolutions were different from those of the "normal" children.
Read the rest