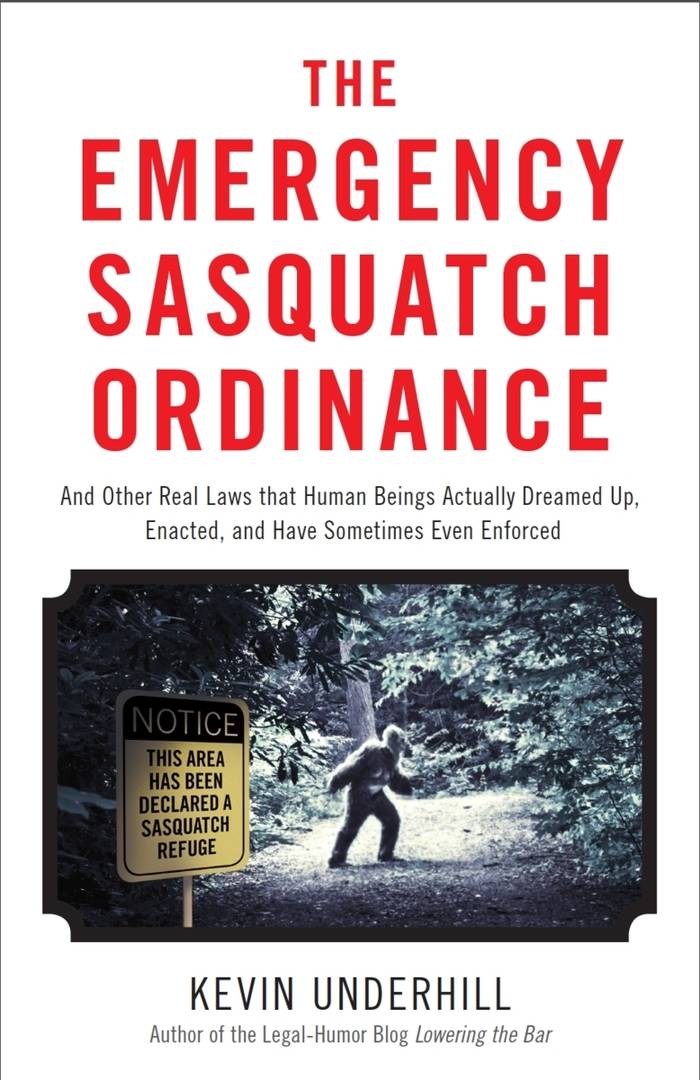 Earlier today, I reviewed a new book by Kevin "Lowering the Bar" Underhill called "The Emergency Sasquatch Ordinance and Other Real Laws That Human Beings Have Actually Dreamed Up, Enacted, and Sometimes Even Enforced." Kevin kindly provided us with an excerpt from the book, a series of weird-but-true German beekeeping laws:
---
My swarm of bees has fled! What shall I do?
If you own a bunch of bees (known to bee experts as a "swarm"), and it flies away one day and ends up on somebody else's property, who owns it?
It's too bad they don't teach bee law in school anymore, because this would be a great bar-exam question. Turns out that the German Civil Code has a set of rules about bee ownership in this situation that seems to cover the gamut of possible outcomes. Most importantly, the first rule of fleeing-bee procedure is that you must pursue the bees immediately. Otherwise any claim to swarm ownership will be waived:
Loss of ownership of bee swarms:
Where a swarm of bees takes flight, it becomes ownerless if the owner fails to pursue it without undue delay or if he gives up the pursuit.
Bees are not really considered "domesticated" in the full sense of the word, given that they have a habit of picking up and moving when­ever they want to and there isn't much you can do about it, unless you thought ahead and took the time to make a shitload of bee leashes. As is the general rule with captured wild animals, if they get away they are considered to revert back to the wild and to unowned status. As long as you're still pursuing them, though, there is hope.
German Civil Code § 960–61.

Read the rest