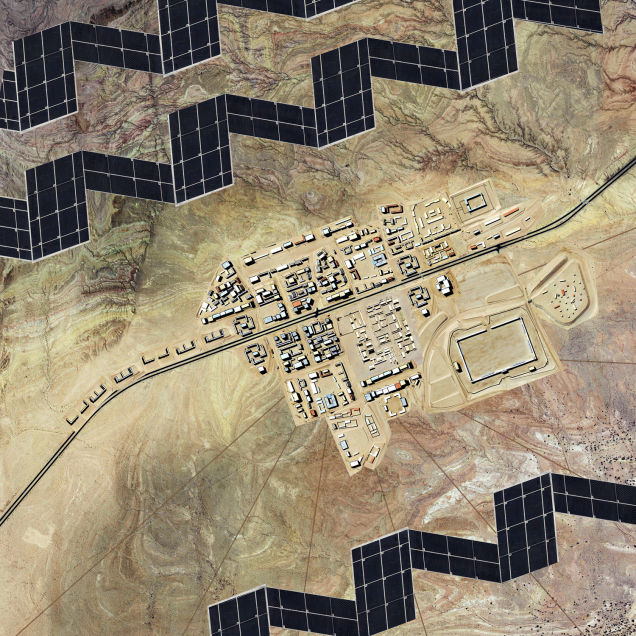 The Hieroglyph anthology was created by Neal Stephenson, challenging sf writers to imagine futures where ambitious technological projects improved the human condition.

Read the rest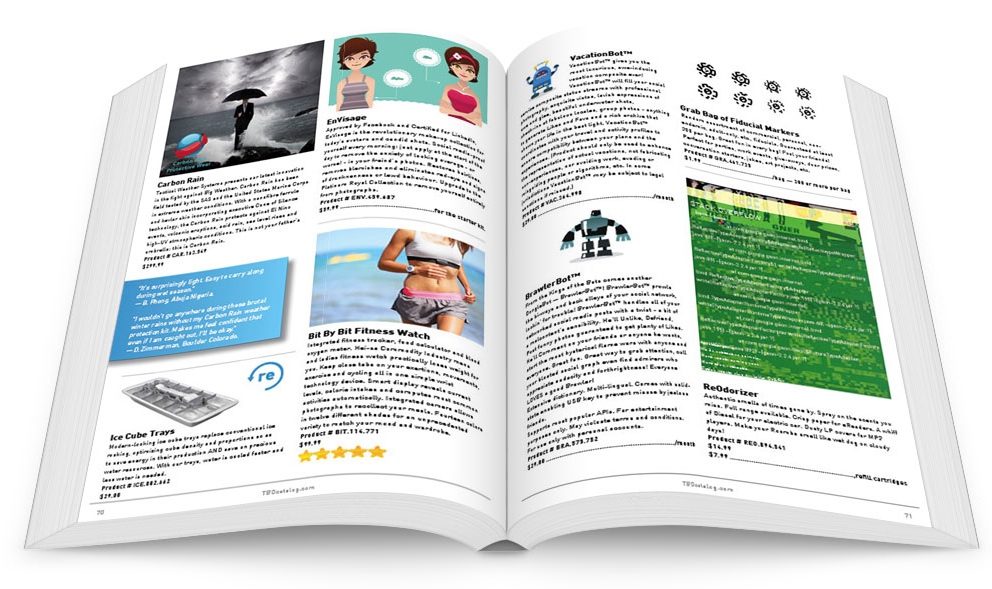 Julian Bleecker and his Near Future Laboratory created the smart and provocative TBD Catalog that is essentially a science fiction SkyMall catalog.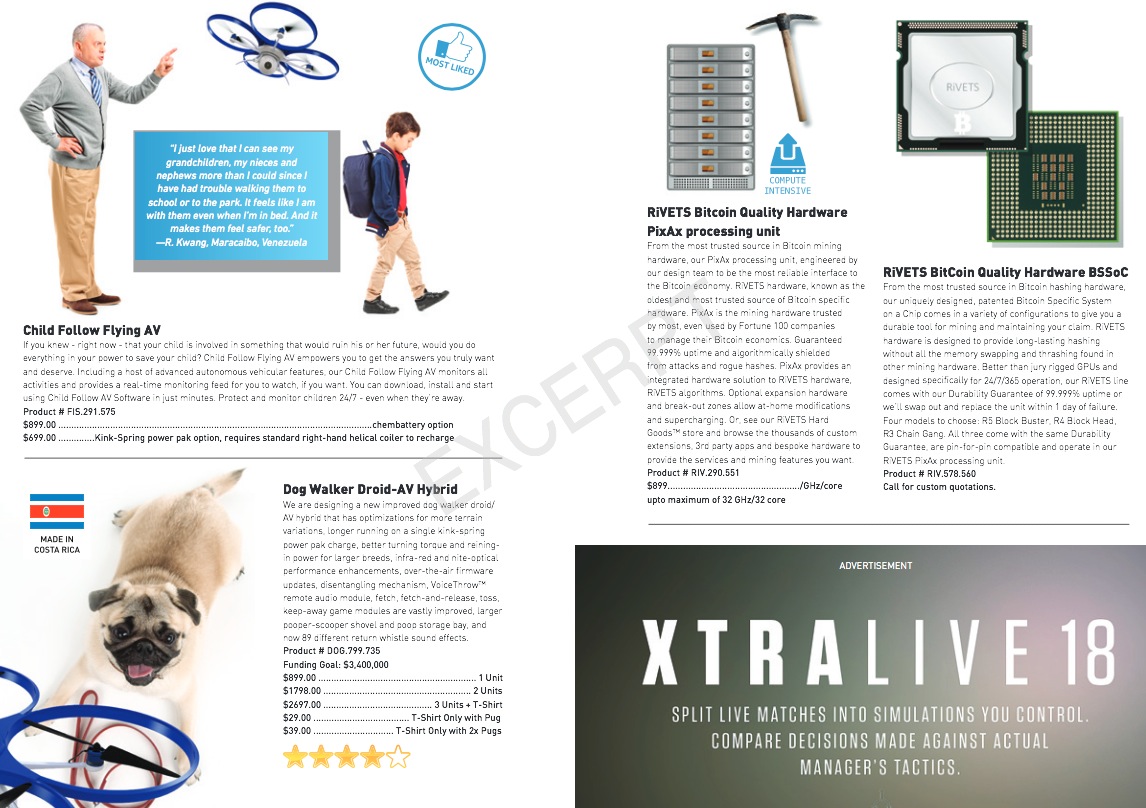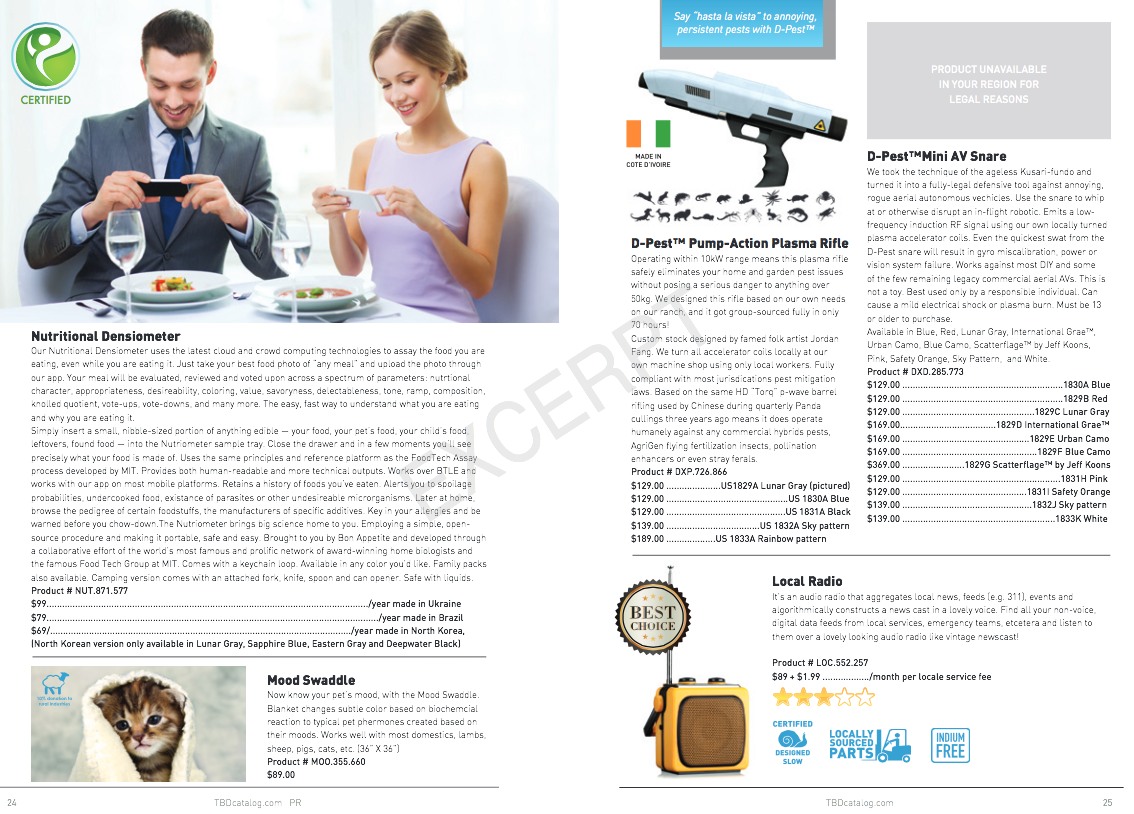 Bitelabs wants you to tweet your favorite celeb and ask them to submit to a biopsy so that they can culture salami from their muscle tissue, allowing you to experience celebs in a way you never have before. "The Franco salami must be smoky, sexy, and smooth... The Franco salami's taste will be arrogant, distinctive, and completely undeniable." Nutritional information: "coming soon."

Read the rest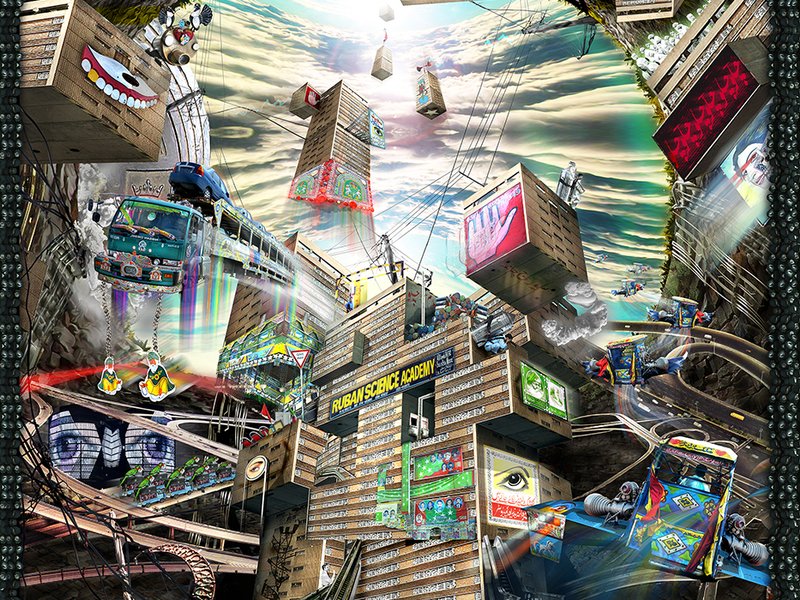 Eileen Gunn writes, "What's science fiction good for? The May issue of Smithsonian magazine has an essay on the relationship between science, science fiction, and the future by Boing Boing buddy Eileen Gunn. Major writers -- Ursula K. Le Guin, William Gibson, Neal Stephenson, Samuel R. Delany, Kim Stanley Robinson, Cory Doctorow and others -- talk about why science fiction likes to think about the future and how SF can be used to help scientists think about the uses and ethics of their inventions. The rest of the issue covers science and ethical issues of the near future."

Read the rest
The ACLU has produced a video based on its Meet Jack. Or, What The Government Could Do With All That Location Data slide presentation from 2013. It's a chilling and sometimes funny look at the way that location data can be used to compromise you in ways large and small. As Josh from the ACLU notes, "It's especially interesting after the news yesterday about the DHS plan for a national license plate location history database (which got scrapped after it was exposed)."
Meet Jack. Or, What The Government Could Do With That Location Data (Thanks, Josh!)
Timo writes, "Digital Science Concepts showcases our thinking on how technology might shape the laboratory of the future. These are products that are not currently under development but one day they might be commonplace in laboratories...who knows? See how we imagine the lab of the future..."
In this video, the second in the Digital Science Concepts series, we take a look at how voice and gesture activated video augmented glasses might enhance the way we work at the bench. Such technology could allow scientists to view a protocol, check availability of reagents, book equipment, check the status of equipment in use, as well as checking email and video calling colleagues - all from your bench.
Digital Science Concepts: Protovision. Imagining the laboratory of the future [Laura Thomson/Digital Science]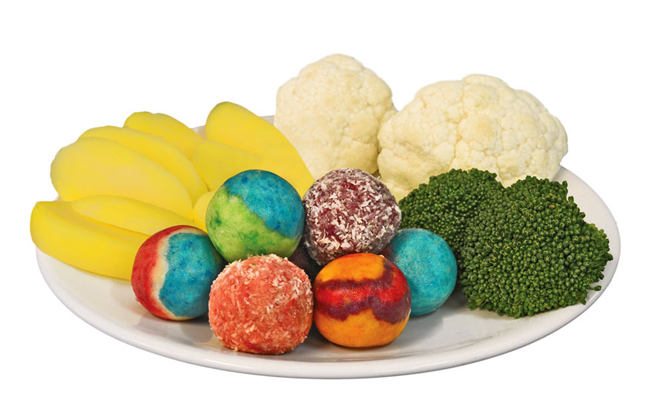 Eindhoven's Next Nature Lab is running an IndiegOgO fundraiser for a "Meat the Future Cookbook" -- a piece of design fiction setting out recipes we might be able to prepare when in vitro meat-growth is the norm. There's meat grown from your own flesh, cultured in a medallion you wear around your neck while it matures; rainbow meatballs, meat that you knit, meat-paint that kids use to paint edible pictures, meat cultured from samples of extinct dodos and dinos, and transparent meat "sushi."
There's four days left, and &eur;25 gets you a copy of the cookbook (&eur;15 for a digital version). Next Nature produces some gorgeous books on these lines, so it's a good bet that Meat the Future will be a lovely little piece.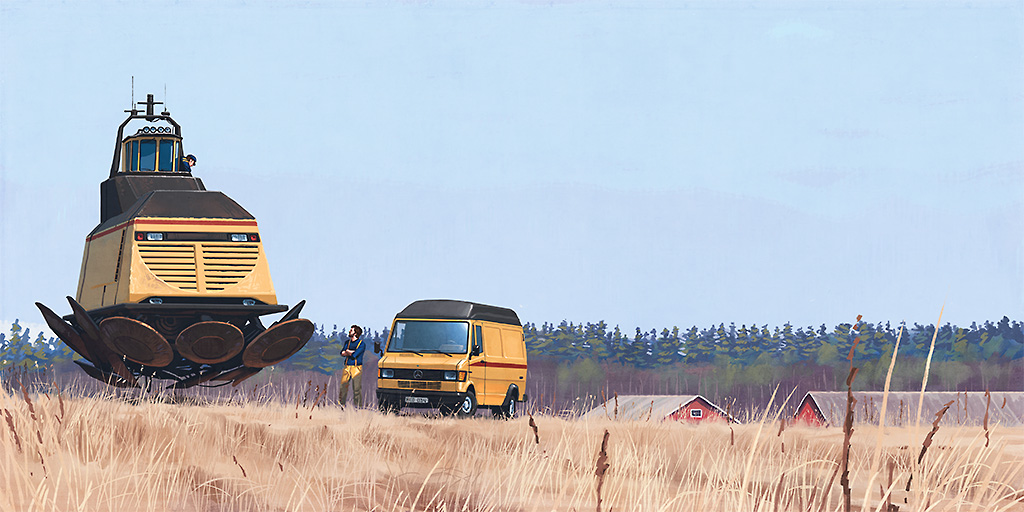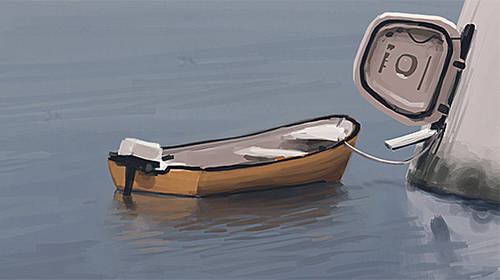 Koolburger sez, "Beautiful paintings by Swedish artist Simon Stålenhag. Blending everyday life in Sweden in the 70's with neofuturist structures." These really are amazing, and have a strange air of plausibility that makes them into something like design fiction for a future that never was. He sells prints, too.
Tom Scott (who created last year's EULAs for the Afterlife video) has made a terrific and terrifying video called "Oversight: Thank you for volunteering, citizen;" a horribly plausible look at what the future of crowdsourced, privatised ubiquitous surveillance might look for. As always, Scott nails the weirdly upbeat and blandly evil voice of global corporatism and produces something that is chillingly convincing.
Oversight: Thank you for volunteering, citizen. (Thanks, Tom!)
A nightmarish vision straight out of The Space Merchants: a gadget that purportedly vibrates train windows at the right frequency to beam advertisements straight into your head by means of bone-conduction, should you tire and rest your head against them.
All the references to this point to one video posted by someone with no other videos in her or his account, and there's not much other detail (Adweek attributes it to BBDO Dusseldorf). I'm betting hoax and/or grad project-cum-design fiction, but in this topsy-turvy world, anything is possible. The comments on the YouTube video are even more internetrage than usual, and may be the most interesting thing about it.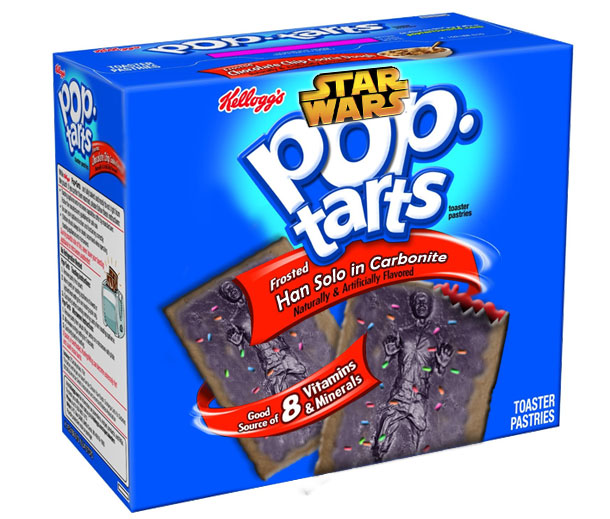 Last October, IGN's Brian Altano announced a bold design fiction: an imaginary line of "Han Solo in Carbonite" Pop-Tarts. Several months have gone by and this is still not a thing. The world is broken.
Would You Eat These Star Wars Pop-Tarts? (Thanks, Fipi Lele!)
Andrew sez, "Sometimes I write silly emails to companies when I actually have a mundane request. Usually, they either ignore me or reply with boring customer-service talk (We apologize for... Thank you for shopping with...'). Recently I got a piece of mail from Canadian pharmacy chain Shoppers Drug Mart that was addressed to someone who doesn't live here anymore. I had fun with the email I sent them, and their response (can be viewed in the link) was pure gold!"
This really is rather good. Andrew's letter asked Shopper's if the letter had possibly been addressed to a future tenant at his address, fallen through a time-hole. Shopper's responded with a list of products from the future that he could look for in its circulars to determine whether this was the case:
1) Now at Shoppers Drug Mart: Everexis
Cure any disease instantly with Everexis! Great for headaches, colds, cancer and more! With no known side effects, nothing can possibly go wrong!

2) 20X The Points on Meat Products
Got the Everexis munchies? Fill your strange and unspeakable hunger and get 20X The Points!

3) 20% Off Everexis Antidote
Everexis left you slow, lumbering, and quick to anger? Take the Everexis antidote. It hasn't been fully tested, but it certainly can't make things any worse!

4) Hide in a Shoppers Drug Mart Refugee Shelter
With over 1,200 locations still standing across Canada, Shoppers Drug Mart is the ideal place to hold up and hide from the hoard. Ration Nativa Cheese Puffs and Life Brand Vitamins while you wait for rescue! Blood samples will be required for admittance.

5) Wheat, Glorious Wheat
Exclusively at Shoppers Drug Mart! Rebuild society with wheat, a traditional non-synthetic foodstuff from the before-times. Act fast, as quantities are extremely limited.
Mitch Wagner sez, "uGrokIt lets people attach RFID tags to their stuff, locate it with a device that attaches to a smartphone, just like in Cory's Makers." The Geiger counter-style audio cues are a nice touch, and I like the salaryman who uses the gizmo to remind him that he's left his phone-charger under one of those pointless stand-up cards next to the nearly pointless land-line phone in his hotel room.
UGrokIt (Thanks, Mitch!)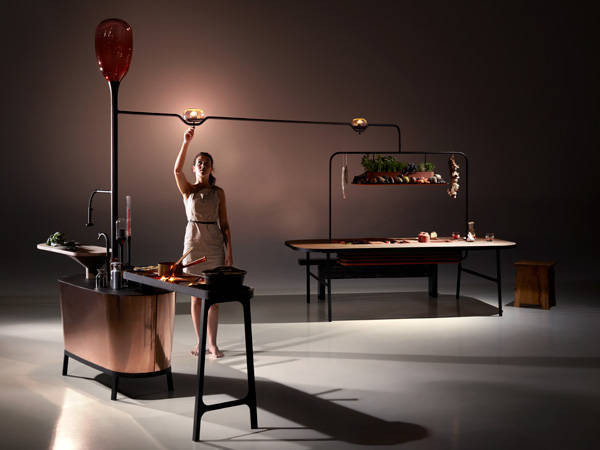 This concept design for a "microbial home" centered around a methane digester hub that feeds gas from your food into various appliances has a nice, bodgy, Rube Goldberg feel. We can call it methanepunk (not perfect, but better than "fartpunk").
The Microbial Home is viewed as a cyclical biological machine where wastes like sewage, effluent, garbage, wastewater are filtered, processed and recycled to be used as inputs for the various home functions. The project includes various aspects like a Bio Digester Island and Larder in the kitchen, Urban Beehive, Bio-light, Apothecary, Filtering Squatting Toilet and Paternoster Plastic Waste Up-cycler.
The Microbial Home
(
via Beyond the Beyond
)