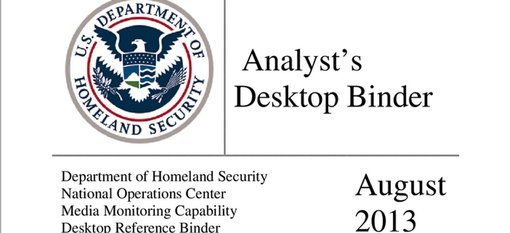 Michael from Muckrock sez, "With a Freedom of Information Act request,
MuckRock has received copies of two of the guides Homeland Security uses to monitor social media
,
one on standard procedures
and
a desktop binder for analysts
. Now we're asking for help to go through it: See something worth digging into?
Say something
, and share it with others so we know what to FOIA next."
Read the rest