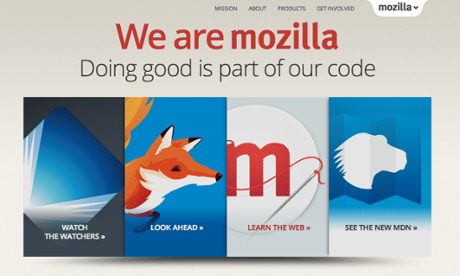 For months, I've been following the story that the Mozilla project was set to add closed source Digital Rights Management technology to its free/open browser Firefox, and today they've made the announcement, which I've covered in depth for The Guardian. Mozilla made the decision out of fear that the organization would haemorrhage users and become irrelevant if it couldn't support Netflix, Hulu, BBC iPlayer, Amazon Video, and other services that only work in browsers that treat their users as untrustable adversaries.
They've gone to great -- even unprecedented -- lengths to minimize the ways in which this DRM can attack Firefox users. But I think there's more that they can, and should, do. I also am skeptical of their claim that it was DRM or irrelevance, though I think they were sincere in making it. I think they hate that it's come to this and that no one there is happy about it.
I could not be more heartsick at this turn of events.
We need to turn the tide on DRM, because there is no place in post-Snowden, post-Heartbleed world for technology that tries to hide things from its owners. DRM has special protection under the law that makes it a crime to tell people if there are flaws in their DRM-locked systems -- so every DRM system is potentially a reservoir of long-lived vulnerabilities that can be exploited by identity thieves, spies, and voyeurs.

Read the rest