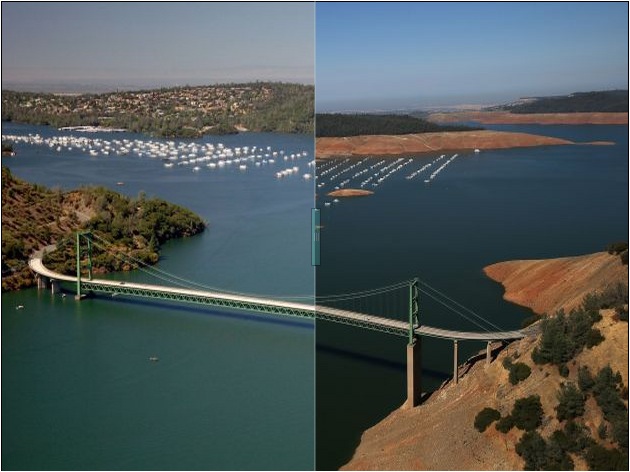 Overlapping images of the drought in California, with an adjustable before-and-after slider.
Good news! There is not an unavoidable bacon shortage looming in our future. Bad news! What was actually being predicted was really an increase in meat prices across the board. Droughts have completely decimated this year's corn crop, and as corn is the stuff we usually feed our meat, it's going to cost more to raise a pig (or a cow, or a chicken) next year.
Key takeaways:
There will still be meat, it's just going to be more spendy next year, and also don't trust the British when they offer you "bacon" because they actually mean
Canadian
bacon, which is different (and inferior).
When Sweden invaded Poland in the 17th century, the Swedes made off with pieces of marble lintels, columns, and other architectural details from the Polish royal palace.
Hundreds of years later, Nazis invaded Poland, carrying with them deadly, modern weaponry and a system of violent repression aimed at the country's Jewish population.
Now, thanks to a severe summer drought, evidence of both these invasions is turning up in Warsaw, beached on the dried riverbed of the Vistula.
Low rainfall over the past few months has brought the Vistula, Poland's longest river, to its lowest level since regular records began 200 years ago.Navigation along the river has already been affected and officials say if water levels do not recover soon, power stations in Warsaw that use river water for cooling may be forced to close down.

Unexploded World War Two ordnance was found on the river bed in one part of the city at the weekend. Kowalski said on the stretch of river bed he had been studying, a few pieces of Jewish matzevah, or gravestones, had been discovered.
Read more about what lies at the bottom of the Vistula at Yahoo News