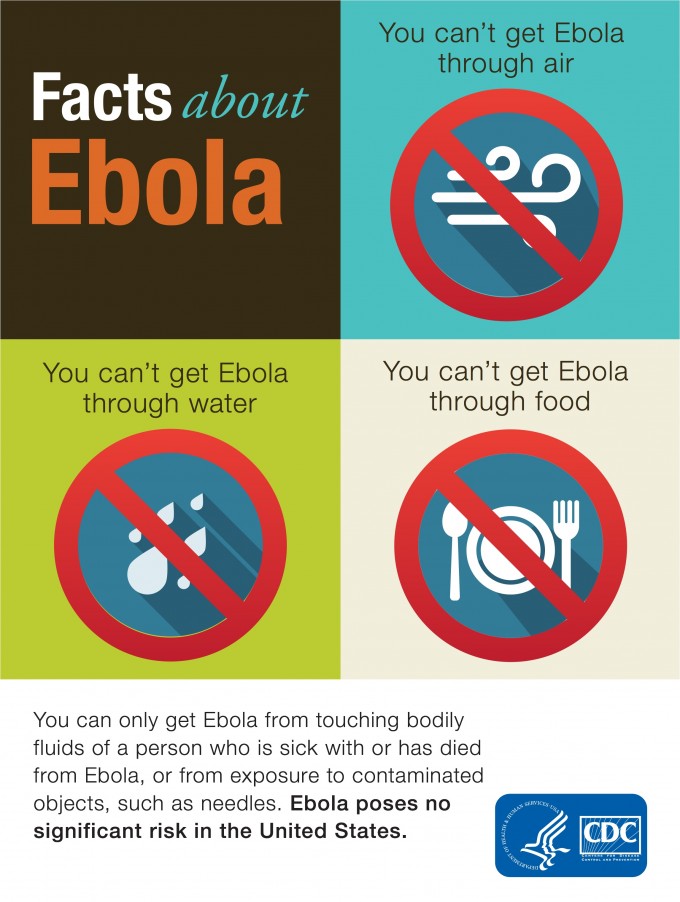 This infographic from the US Centers for Disease Control serves to dispel some of the panic spreading around the disease.

Read the rest
CNN reports that an experimental treatment for Ebola known as ZMapp was "flown into Liberia last week in a last-ditch effort to save two American missionary workers who had contracted Ebola." So far, it has worked: both are still alive.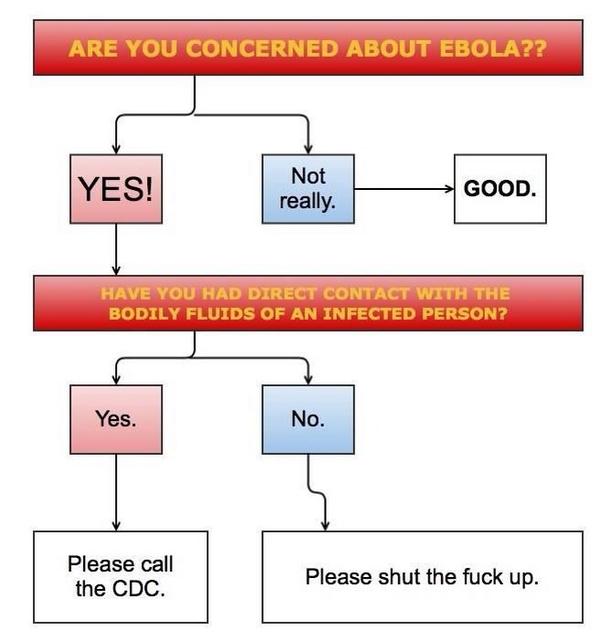 A very helpful chart with which to manage the outbreak of Ebola panic on social media.

Read the rest
CNN reports that an American doctor who contracted Ebola in West Africa, where he worked for a medical charity, has been transported to Emory Hospital in Atlanta.
"A specially equipped medical plane whisked Ebola-stricken Dr. Kent Brantly from Liberia to Georgia on Saturday," the network reports.

Read the rest
The World Health Organization's director said today that the ever-worsening Ebola outbreak is "moving faster than our efforts to control it."

Read the rest
Yesterday, Xeni told you that the deadly virus Ebola has reemerged in Uganda. The disease has actually been infecting and killing people in the western part of the country for three weeks. We're hearing about it now, in big font, because some sources have reported that the disease has reached Kampala, the country's capital. (Other sources say only that one person infected with Ebola traveled to Kampala, and that there have been no reports of anyone catching the disease in that city.)
The Kampala link is somewhat concerning. Previous Ebola outbreaks have centered on rural areas, villages, and mid-sized towns. With the exception of a handful of highly monitored cases that centered around research labs in the U.S. and Europe, and the case of a medical worker who accidentally brought the virus to Johannesburg, South Africa in 1996, Ebola has not previously found its way into any major global hubs of human life. Kampala may not be on your radar with New York, Tokyo, or London, but air travel and money give it strong ties to the rest of the world and population density gives it a much larger number of potential victims within striking distance.
But here is a key thing about Ebola—it's scary as hell, but it burns itself out pretty fast and it's not that easy to spread. On average, Ebola kills a majority of the people it infects, and it kills them quickly. The time between infection and onset of symptoms ranges from two to 21 days. That means the virus only has so long to find new hosts. Meanwhile, Ebola isn't airborne. To catch it, you have to have contact with infected blood or bodily fluids. Historically, it's been a disease of people and their medical workers, or people and their immediate families. In rural communities, Ebola can burn through the small, isolated population and find itself with nowhere to go in the span of a couple months.