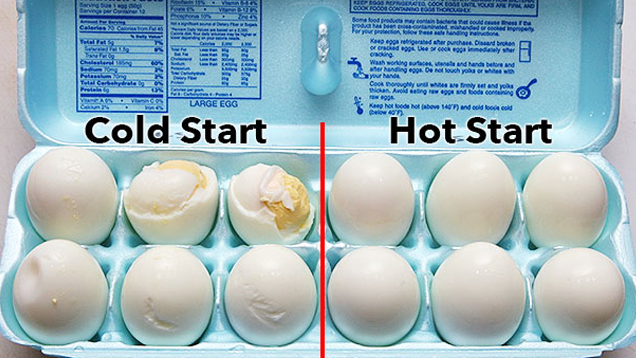 "Lower your eggs straight from the fridge into already-boiling water, or place them in a steamer insert in a covered pot steaming at full blast on the stovetop."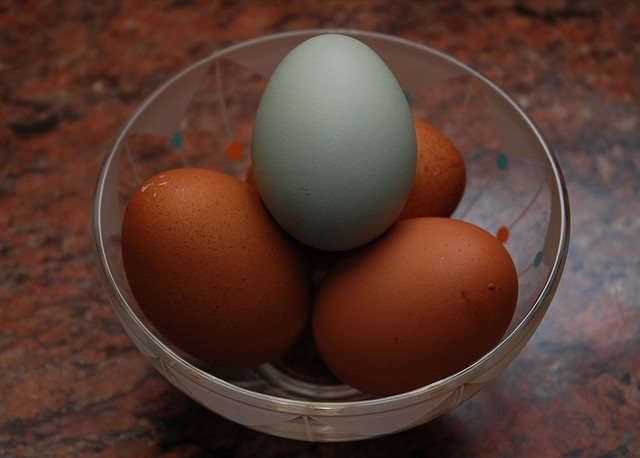 The answer: Because of a harmless-to-humans viral infection.
The bluish egg above was laid by an araucana, a breed of chicken native to Chile and one of two breeds well known for occasionally popping out a blue egg. Turns out, it's the result of the chicken being infected with a retrovirus — a virus that can insert its own genetic information into the host's DNA. In this case, the virus just happens to turn eggs blue.
Image: Lavender Araucana, a Creative Commons Attribution Share-Alike (2.0) image from julianjb's photostream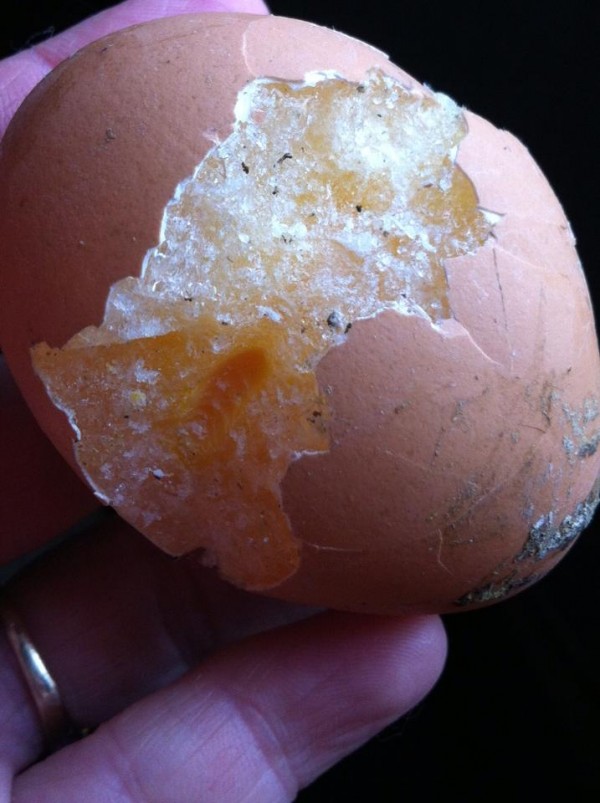 This happened in my friend's henhouse this morning.
My friend Kate Hastings, who took this photo, thinks this egg froze because the hen cracked it slightly. But it also looks like the kind of expansion cracking that you can get when eggs freeze and burst their own shells. When the water in the egg white and yolk freezes, it forms a crystalline structure — and that structure isn't very tightly packed. There's lots of space between the molecules, which means that solid ice takes up more space than the liquid it replaced. If the egg freezes solid enough, it's got nowhere left to expand except outside the shell.
Eggshells, as it turns out, are not a great insulator from the cold. Chicken butts are, but chickens also don't always sit on their eggs consistently enough to keep those eggs from freezing.
One side note: You can actually thaw and eat frozen eggs. But you shouldn't thaw and eat an egg like this. That's because the shell is actually a pretty good barrier against bacteria. If a fresh egg — the kind sitting under a hen — has cracked, there's a higher likelihood of bacterial infiltration.
Thanks to Kate and Grampaw!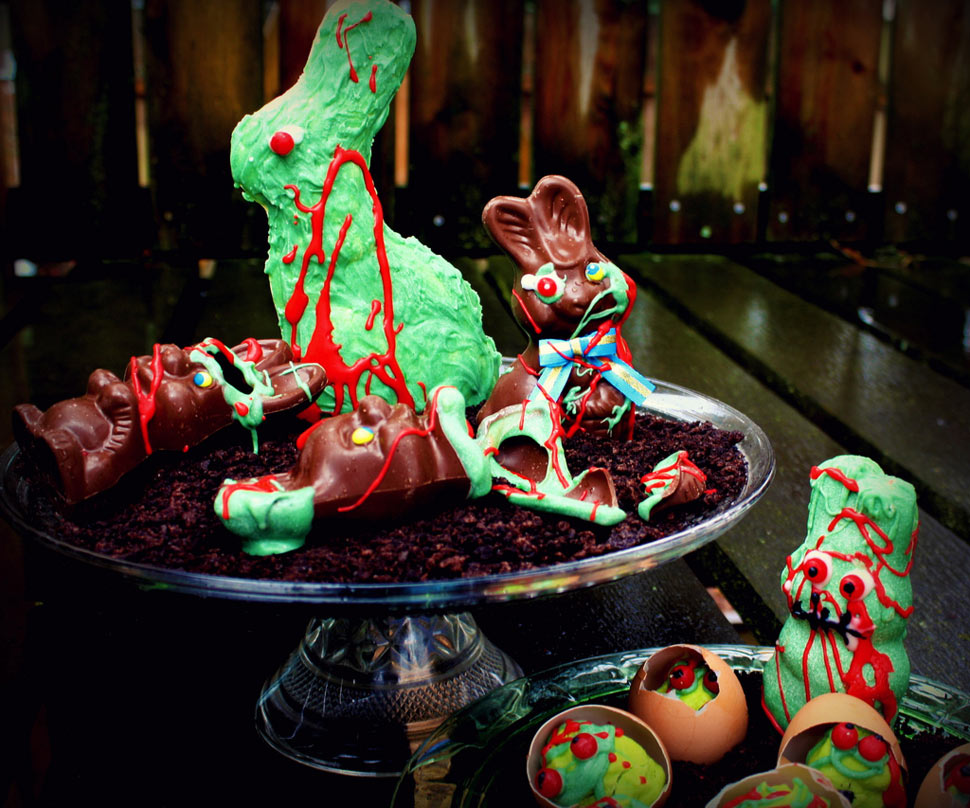 At the Criminal Crafts blog, a fun tutorial on "pairing zombies with a fuzzy pastel holiday," through delicious zombie bunny rabbits and haunted eggs. There's a photo gallery here.
(via Boing Boing Flickr Pool)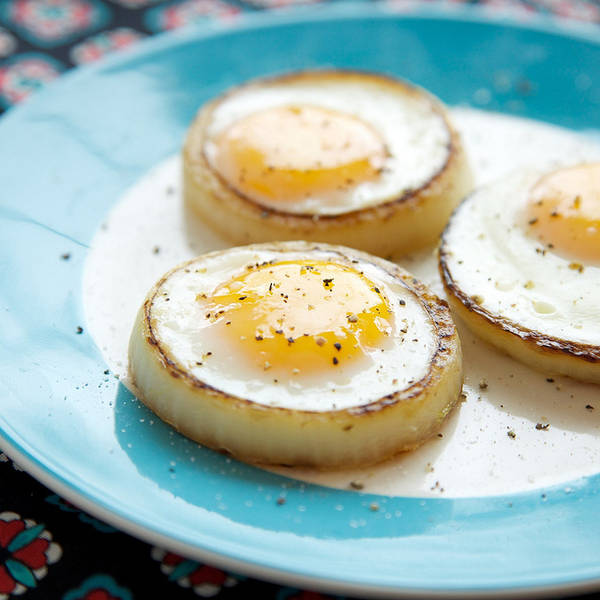 The Apron Strings cooking blog continues its run of excellent ideas for making molded eggs by frying them inside vegetable cross-sections with this lovely recipe for onion-ring eggs: just half-cook rings of sliced onion, turn over, and crack in an egg. Add some water to the pan and cook covered over low heat. Be sure to click through for links to other variations, including some perfectly lovely flower-power eggs cooked in sectioned, floral-looking sweet peppers.
Onion Ring Sunny-side Up Eggs – Sauteed Onion as a Ring Mold for Eggs (via Neatorama)