A Christian exercise program from the 1980s in which a Southern lady promises to exercise your soul, as well as your behind.

Read the rest
A new study shows that people using a stationary bike to exercise pedal faster when they're also working on a mental task. The University of Florida researchers had actually expected that the multitasking would hinder both activities.
Read the rest
At Matter, physical therapy professor Eric Robertson writes about a very rare condition called rhabdomyolysis — it's what happens when chronically overworked muscle cells rupture and overload your kidneys with massive amounts of protein. The results are painful, reasonably disgusting, and potentially deadly. Rhabdomyolysis used to be something you only had to worry about if you were, say, part of an elite military squad or a professional athlete. But as more average folks have gotten into elite physical training regimens through programs like CrossFit,
the profile of people damaged by rhabdomyolysis is changing
. Training like a bad-ass can bring along some of the physical risks of being a bad-ass.
Sumit sez, "This is the wacky story of how I biked across the country on my exercise bike and lost a lot of extra pounds in the process - complete with charts and graphs of calories burned vs. weight loss and bullet points and all sorts of other happy mutant happiness."
Sumit is also "the Seattleite who brought you 'Rope Bondage for Laptops' and 'Putting a Wood Floor on Carpet.'"
My VRATUS - How I Rode My Exercise Bike Across the Country (and Lost 20 lbs Along the Way) (Thanks, Sumit!)
After reading Neal Stephenson's essay on using a treadmill desk in
Some Remarks
, I've decided to try it for myself. But I don't want to ditch
my beloved desk
(a wooden kitchen table) -- instead, I was thinking I'd raise it on blocks to standing height, get a treadmill, and wedge the handlebars under the desk so that I could walk while using it. Does anyone have any recommendations for a treadmill model? It looks like it's really hard to use a manual treadmill without holding onto the handle-bars, so I'm guessing that means I'll need a motorized one. But motorized treadmills all seem to have their controls in the front, which I envision wedging under the desk, rendering them inaccessible. Have you tried this? Got any ideas? I think I probably want
something like this
, but available in the UK, and cheaper if possible.
Something I enjoy: Specialized equipment that looks completely and utterly ridiculous when you watch people using it out of context.
Case in point, this advertisement for the HydroWorx X80 Underwater Treadmill. You have never seen Olympic-caliber runners look sillier. (Sadly, it's not entirely underwater. When I first saw the name of the clip, I was really hoping for guys in scuba gear.)
Also: I've apparently reached the age where current Olympians look to me like they ought to be too young to drive. Crap.
Thanks, Eli Kintisch

Click here to play this episode. Gweek is Boing Boing's podcast about comic books, science fiction and fantasy, video games, board games, tools, gadgets, apps, and other neat stuff.
Read the rest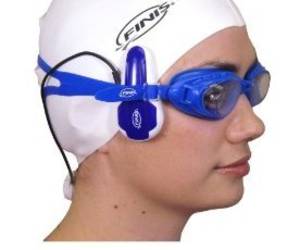 I had
hip surgery
back in January to
correct a weird and unsuspected birth defect
, and while the operation was a smash success, my physiotherapy regime calls for six months' worth of
deep water running
, which is pretty much exactly what it sounds like: wearing a float-belt and running up and down a pool full tilt (without touching the bottom) for 40 minutes three times a week.
Read the rest
Here's Scot Nery's list of eight reasons why normal people should learn to juggle. My old roommate, Possum Man, was a hell of a juggler, and though he took it up as physiotherapy for an arm injury, it quickly built to an avocation. Flaming torch and machete juggling was always a favorite at our parties.
#2 Got The Hunchies?
The average person spends 312 hours per day at a computer. Your back and neck get outta whack, your wrists start hurting and your legs fall asleep. You can combat this crappy feeling by doing light exercise - juggling is perfect. To hone the art of juggling, you need to think about standing up straight, relaxing, and using your hands correctly.

#3 I can't de-stress you with my eyes
It's nice to learn something new, do something active and get away from what seems important in your life. You can lose your tension through tons of hobbies, but juggling is a great combination of physical activity, brain stimulation, joy of success, and visual stimulation. Here's another scientific study...
8 Reasons Normal People Should Juggle
(Photo: WJD2008 - 7 JUGGLING BEANBAGS, a Creative Commons Attribution photo from madaboutasia's photostream) (via Kottke)