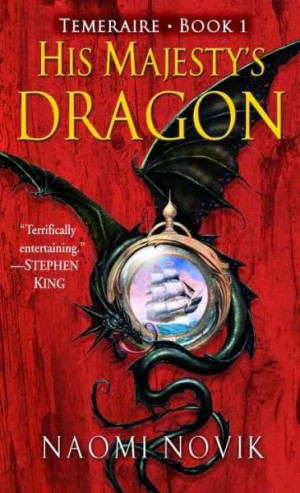 Naomi Novik isn't just a talented author (she won the John W Campbell Award for best new writer in 2007 on the strength of her fabulous Temeraire novels, which retell the Napoleonic wars with dragons providing air-support!), she's also a profound thinker on the questions of reuse, remixing, intellectual freedom and copyright.
Last week she gave testimony (PDF) to the House Judiciary Committee's Subcommittee on Courts, Intellectual Property and the Internet that described the way that creators rely on their ability to remix in order to create new and original works.
One thing I love about Novik is her intellectual honesty and her willingness to cut through the self-serving, romantic mythology of the wholly original creator, and to both acknowledge and celebrate the fact that her originality comes about by taking the works that others created before her and adapting them through her own artistic process, "Original work, work that stands alone, doesn't just pop up out of nowhere. It is at the end of a natural spectrum of transformation."
I also appreciated her strong arguments as licensing as a substitute for robust fair use: "On the purely practical level, the vast majority of remix artists doing non-commercial work simply don't have any of the resources to get a license — not money, not time, not access."
Novik's testimony is admirably summarized by Dr Matthew Rimmer in this Techdirt post. Rimmer is a global expert in fair use and copyright, and he highlights many of the most salient features of Novik's testimony.
I would like to publicly express my gratitude on behalf of writers everywhere to Naomi Novik for standing up for a fair deal for creators and audiences in Congress.

Read the rest