Creepy cool Criterion Collection montage of the "Eyes of Hitchcock" films.
Watch this Auralnauts video to see the importance of John Williams' bombastic score to Star Wars. (Thanks, Gil Kaufman!)
Another important skill lost to history. (via Weird Universe)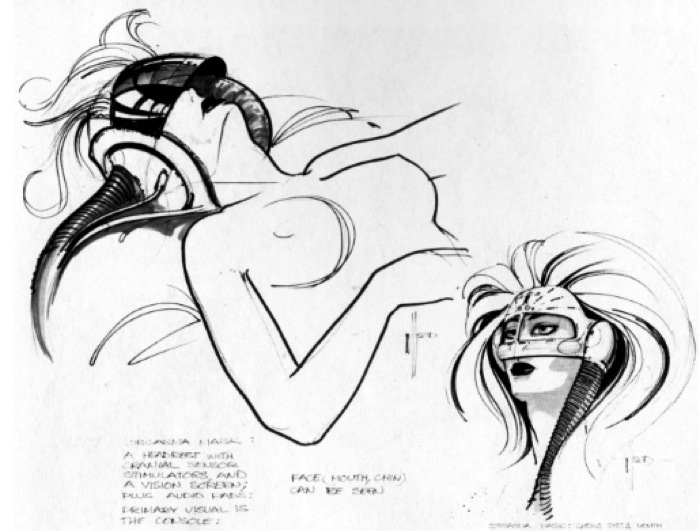 The long out-of-print Blade Runner Sketchbook (1982) of beautiful production drawings is available for purchase for around $300 or free viewing here.

Read the rest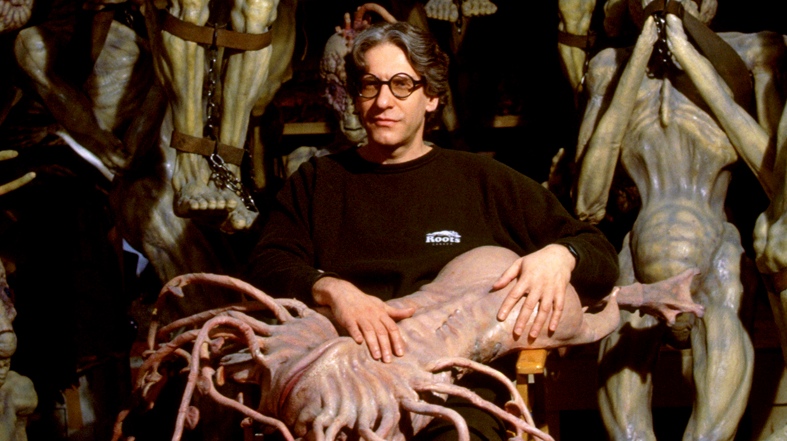 This weekend, David Cronenberg: The Exhibition lands at Amsterdam's EYE Film Institute. Celebrating one of my favorite contemporary directors, the show features props from the movies, original costumes, set photos, and screenings of all his films, from Shivers and Videodrome to Naked Lunch and Scanners (animated GIF below!).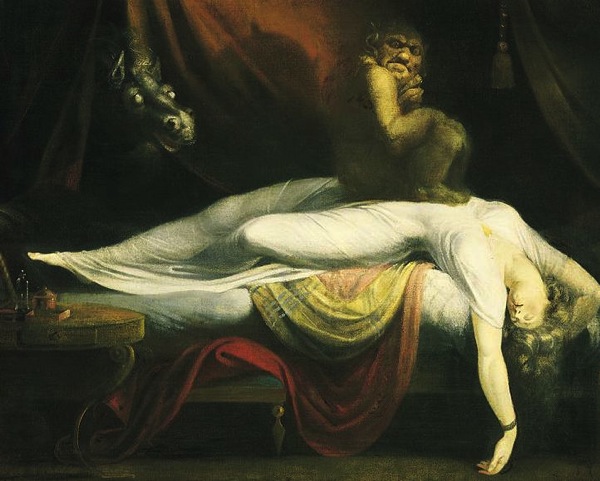 Do you have experience with sleep paralysis? Many scientists believe that sleep paralysis is the biological answer to such mysteries as spirit visitations, alien abductions, incubi/succubi, and out-of-body experiences. My old friend Rodney Ascher, director of the excellent film Room 237 and other movies, is making a documentary about the phenomenon and would love to hear from you. Rodney writes:
I'm working on on a new film - it's about Sleep Paralysis, a surprisingly common phenomenon where people wake-up totally frozen from the eyeballs down, unable even to make a noise, and they frequently see sinister intruders and other disturbing visions. I've been obsessed with it ever since it used to happen with me (in my case, I saw sort of a living, 3D shadow looming over in me in judgement).

The film is going to be largely built on interviews with people who've had vivid, first-person experiences with it (and have given some serious thought to what's really happening to them) - if anyone wants to share their stories, the easiest way is to contact us via the film's Facebook page.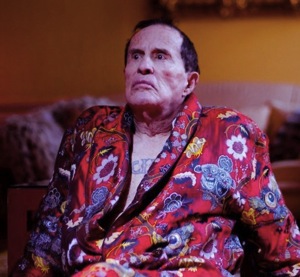 Kenneth Anger is a legendary underground filmmaker, actor, chronicler of 1960s Hollywood scandals, and devoted follower of occultist Aleister Crowley. He's perhaps best known for his book Hollywood Babylon (1965) and the Magick Lantern Cycle of films, including the above Inauguration of the Pleasure Dome (1954), Scorpio Rising (1963), and Invocation of My Demon Brother (1969). In the 50s, 60s, and 70s, he palled around with then-marginal characters like Alfred Kinsey, Tennessee Williams, Jimmy Page, Marianne Faithful, and Keith Richards. Esquire UK's Mick Brown recently spent two days in Los Angeles with Anger, now 86 years old.

Read the rest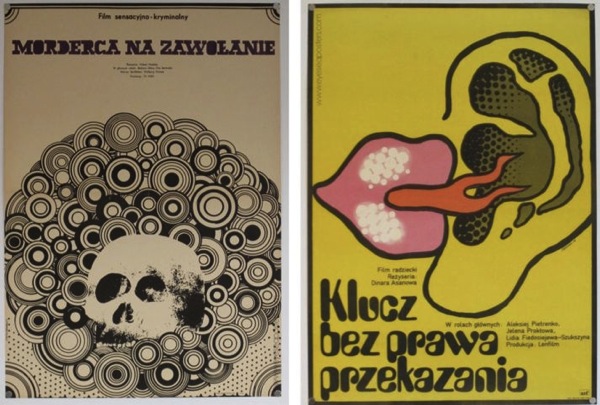 Eye Sea Posters sells vintage 1960s and 1970s Polish film and theater posters that embody what I love about avant-garde illustration and design of that era. I want them all. (Thanks, We Buy Your Kids!)
"X-Ray Film" (c.1968) by Chris Munger. According to the Creative Film Society 1972 catalog, it's a UCLA student film that "makes a cynical comment on our romantic naiveties of our bodies, particularly in terms of lovemaking." (via I Hate This Film)
Nicolas Lefaucheux
, on the scent of a flower you have not found.
There are as many nostalgias as there are times, countries, nationalities, traditions, beings. In order to capture the plurality of the definition, the chosen role for this purpose is that of a documentarist, an interpreter, an aesthetic observant. The film is a visual experimentation exploring these different definitions by putting together different audio and visual testimonies. Going backwards, forwards, the mind recreate a new present beyond a linear temporality ; not a new house nor a lost city, but a new present.
My favorite DJ, DF Tram -- who draws from far-out jazz, psych, experimental ambient, soundtracks, avant-garde classical, and myriad other genres -- just posted this glorious "Movie Mix" that he describes as "a "a selection of sounds from films that have inspired me, audio from scenes that I enjoy, scenes imagined, and scenes discovered along the way." What a fantastic way to lose yourself for 90 minutes.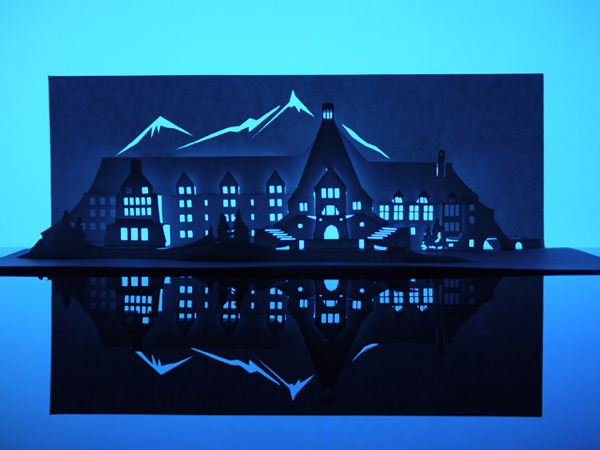 Marc Hagan-Guirey
creates magnificent paper craft models of famed horror film houses. He makes his "horrorgami" structures from a single sheet of cut-and-folded paper. Above is the Overlook Hotel from The Shining. Others in the ongoing series include the Amityville Horror house, the Bates Motel, and the Addams Family abode. Hagan-Guirey's Horrorgami is on exhibit at London's
Gallery One And A Half
through November 14. He discusses the project in the video below.
Katharine sez, "Dartmouth Films are working with the Equality Trust on a documentary film of 'The Spirit Level, which aims to take the message of
the book
-- that more equal societies are better for everyone -- out to a wider audience. With growing unease over the last year about tax avoidance & the social effects of inequality (and the success of movements such as Occupy and Uncut), the film hopes to put pressure on governments and political parties from all ends of the political spectrum to pursue fairer policies. The film's campaign is live for three more weeks only at
Indiegogo
, and you can support the project by pre-buying the film or following the film on
Twitter
."
— Cory

Ben Sellon submits Red Moon, a short film about a werewolf aboard a Russian sub. An Official Selection at the 2011 Atlanta Film Festival, Hollyshorts Film Festival, St. Louis International Film Festival, and 2012 Oxford Film Festival, it stars Ben as Capt. Alexei Ovechkin and was directed by Jimmy Marble.