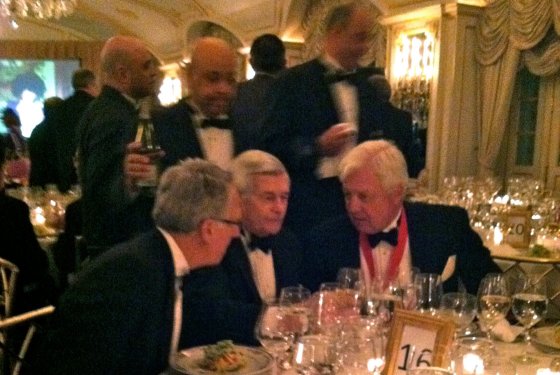 In the process of writing his just-released book Young Money, an investigative look at the bankers who've joined Wall Street since the crash of 2008, author Kevin Roose snuck into a meeting of the secretive Kappa Beta Phi club -- an organization of hyper-rich Wall Street bankers.
Roose recorded the captains of of industry, whose shady dealing had crashed the world economy and plunged millions into untold misery, cavorting on stage, making jokes about poor people and Hillary Clinton, dressing up in drag, and singing an anthem about how much bailout money they'd suckered out of the feds, to the tune of Dixie: "In Wall Street land we'll take our stand, said Morgan and Goldman. But first we better get some loans, so quick, get to the Fed, man."
New York Magazine has a membership roll of the Kappa Beta Phis, which is a who's who of the richest, most powerful men on Wall Street.