The Folio Society interviewed master printer Stan Lane about the classic craft of letterpress printing. "Feeling print in paper... you know someone's actually been there."

Read the rest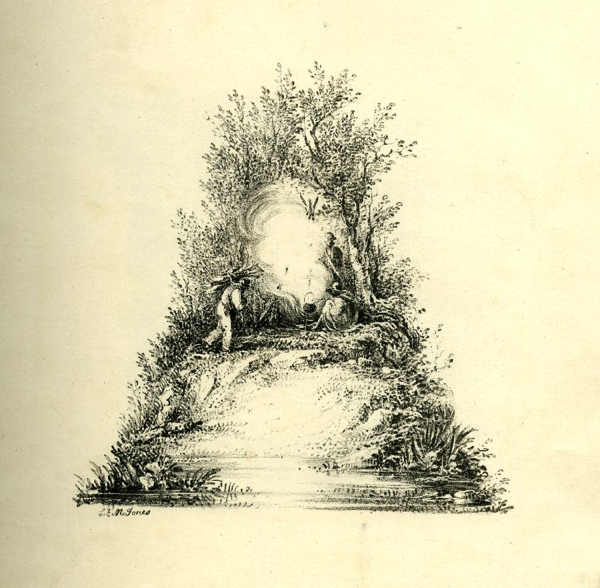 In the 19th century, Charles Joseph Hullmandel illustrated a glorious series of landscapes shaped as the letters of the English alphabet. You can see them all in the British Museum's online collection: The Landscape Alphabet (via Juxtapoz)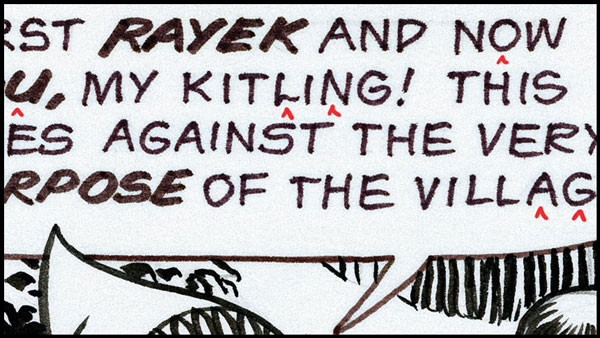 Typographer Nate Piekos describes how he created a 21st-century typeface from a 1980 issue of Elfquest—just in time to begin lettering the comic series' conclusive installment.
Read the rest
Courier Prime is a new version of IBM's classic public domain typeface, redesigned by Quote-Unquote Apps to look good in print and on-screen. I'm a big fan of the original, whose legendary legibility was hampered by pixelation until "retina" displays came along--so it seems due a comeback!

Adobe's Paul D. Hunt announces the company's latest open-source typeface. This one's for coders and anyone else who loves legible monospaced figures—and who hates getting confused between l, 1 and I.
To my eye, many existing monospaced font suffer from one of three problems. The first problem that I often notice is that, many monospaced fonts force lowercase letters with a very large x-height into a single width, resulting in overly condensed letter forms which result in words and text with a monotonous rhythm, which quickly becomes tedious for human eyes to process. The second problem is somewhat the opposite of the first: many monospaced fonts have lowercase letters that leave too much space in between letters, causing words and strings to not hold together. Lastly, there is a category of monospaced fonts whose details I find to be too fussy to really work well in coding applications where a programmer doesn't want to be distracted by such things.
Download the family at SourceForge. Previously.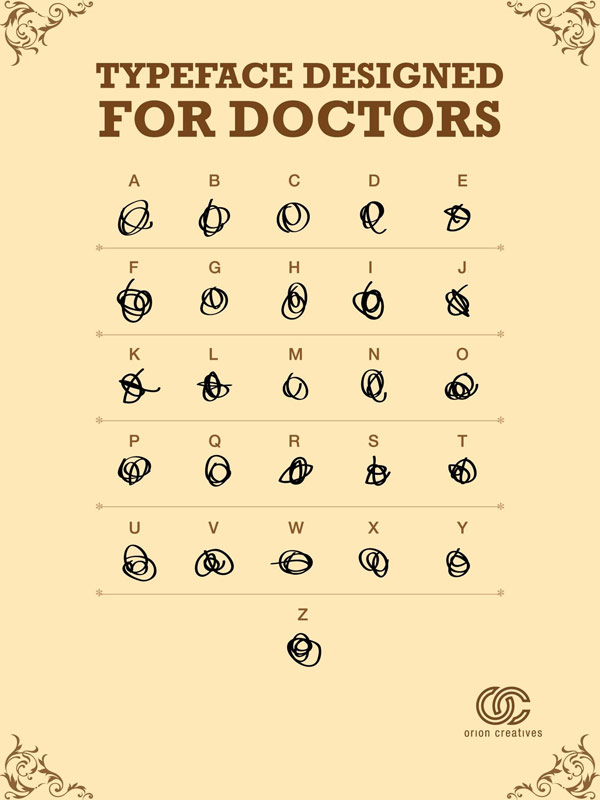 Link to larger size. Created by Orion Champadiyil (web, Twitter).
(via Steve Silberman)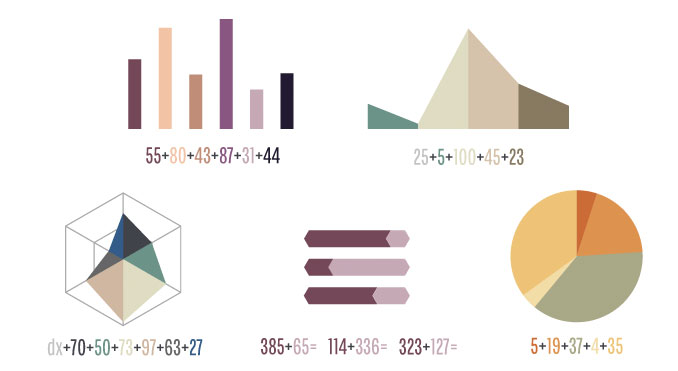 FF Chartwell, designed by Travis Kochel, is a typeface that represents sequences of numbers graphically.
Driven by the frustration of creating graphs within design applications (primarily Adobe Creative Suite) and inspired by typefaces such as FF Beowolf and ­­FF PicLig, Travis saw an opportunity to take advantage of OpenType technology to simplify the process.
Before the True/OpenType era, Beowolf used postscript hacks to render slightly differently every time, creating a uniquely convincing aged effect; PicLig is a pixel font which uses OpenType ligatures to turn certain character pairs into useful symbols.
Chartwell is a more ambitious project than either, and comes in 7 different "weights", each producing a different kind of graph. $130 for the lot, they're $25 each if, say, you only like pies. A web version is under development.
Introducing FF Chartwell [via DF]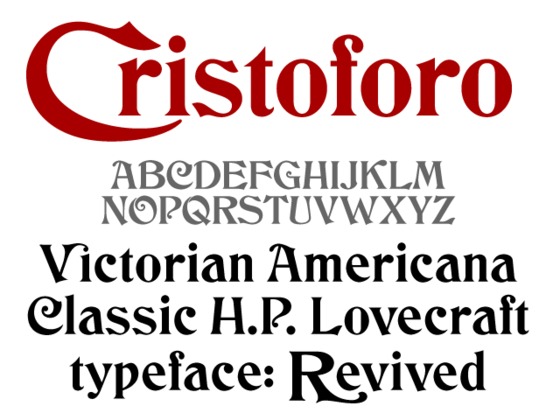 Do you love nameless, creeping horrors in the deep? Unnaturally! Do you love fonts? Of course, you do. Thomas Phinney, a veteran type designer, is attempting an unholy union of the two by resurrecting the moldering corpse of three typefaces: Columbus, Columbus Initials, and American Italic. Columbus was used for all the Call of Cthulhu role-playing game, in which Phinney played a hand (severed?), designing clues for "Masks of Nyarlathotep."

Back the project on Kickstarter for Phinney to create Cristoforo, modern renditions of these three fonts. Pledges at all but the lowest level come with licenses to use the fonts. Phinney's original work is terrific, and I have no doubt that he'll bring a sensitive hand to re-creating these classic faces.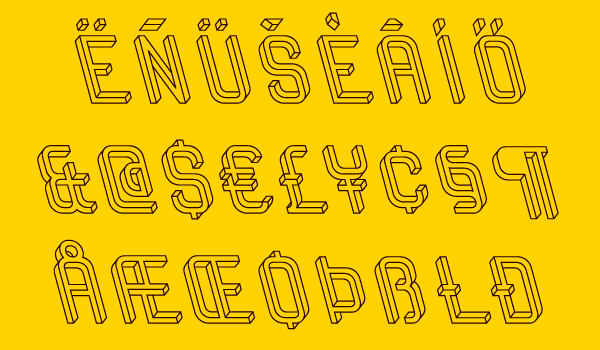 Inspired by impossible objects a la Reutersvärd, Escher and Penrose, designer Martzi Hegedus created Frustro, a mind-bending typeface. [via Illusion 360]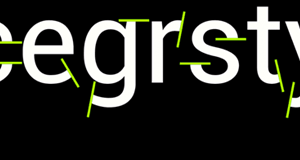 Roboto, the new "house" font for Android 4, was branded a haphazard mash of classic typefaces. The longer you look at it–and the technological constraints that it aims to transcend-the clearer its virtues become.
Read the rest
Here's some interesting history for font-heads*.
Times New Roman has, as we know, become the default type for everything from school term papers to magazines. It's usually attributed to Stanley Morison, who "oversaw" the design for The Times of London newspaper in the 1930s. (Their previous font was, appropriately, Times Old Roman.)
But there has long been evidence that Times New Roman was either one of those good ideas that was had by more than one person around the same time period, or Morison picked up the font from another source and had nothing to do with the design at all.
Evidence found in 1987 — drawings for letters and corresponding brass plates — suggests that the real father of the font wasn't a typographer at all, but a wooden boat designer from Boston named William Starling Burgess.Burgess is famous in his field for having designed inventive, beautiful yachts (including three that won the America's Cup), planes for the U.S. Navy and Wilbur and Orville Wright, and some experimental cars.

But before he accomplished any of those things, Burgess — in 1904, when he was only 26 — had a brief and brilliant flirtation with typography. He wrote to the U.S. branch of the Lanston Monotype Corp. requesting that a font be made to his specifications. He planned to use it on company documents at his nascent shipyard in Marblehead, Mass. He penciled letters and mailed them in. Some work went into creating the font on the corporation's end — a few brass plates of the letters were cut — but then Burgess abandoned the project to partner with the Wright brothers. Lanston Monotype tried to sell the fledgling font to Time magazine in 1921, but it declined the offer, and Burgess' unfinished project, simply labeled "Number 54," was shelved for more than half a century.
Burgess' plans were eventually used to create the font Starling. Today, the Times attributes Times New Roman to Morison and "perhaps" Burgess, which is about the best they can do with the available information.
It would be really interesting to know if Times New Roman were based on "Number 54" or if it was a coincidence. But time, and World War II, pretty much erased all the records that could have proved it one way or the other.
*You know what I love about BoingBoing? That I can be fairly certain there are more a dozen font-heads reading this.
Via Jack El-Hai