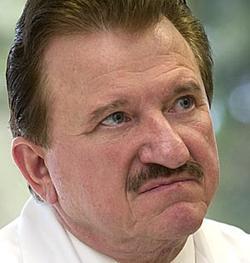 Anti-cancer-quackery blogger Robert Blaskiewicz has a blog post up that details how Houston-based "alternative cancer treatment" practitioner Stanislaw Burzynski (photo at left) whom many reasoned minds in the oncology field would describe as a quack, has crossed a new line in his ongoing awfulness.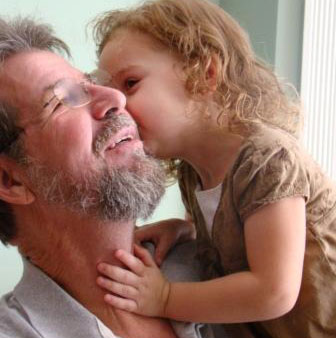 The latest: Burzynski's rep threatened one of his own patients, Wayne Merritt who had advanced pancreatic cancer, after Wayne (right) and his wife Lisa published a website detailing how they'd been duped.
That site, burzynskiscam.com, is still up, despite the nastygram threatening "to file a legal lawsuit" for its purportedly "defamatory" contents.
Threatening bloggers is nothing new for Burzynski, but threatening cancer patients is, as far as I can tell.