Touchless trash cans caught in an infinite loop. The laughter is infectious!
(@rynbtmn)
Read the rest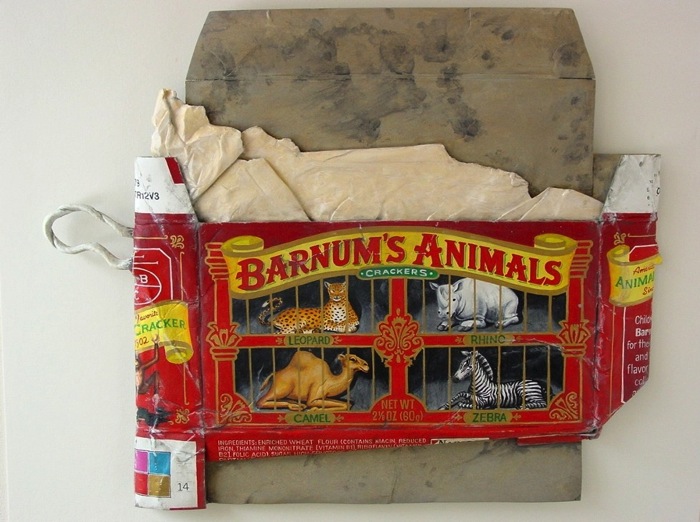 The above is actually a carved and painted wood sculpture of garbage that artist Tom Pfannerstill found on the street, one of his many "From The Street" pieces that you can see on his site and below.

Read the rest

A fisher on northern Brazil's remote Uriandeua river stumbled on a huge chunk of detritus dropped from a UK Space Agency satellite launch. "It is the launch vehicle payload shroud from the Alphasat launch last year," a UK Space Agency spokesperson told the BBC. "It probably landed in the Atlantic and then floated inland." Brazil has asked the UK to come collect their space garbage.
"Tiny Worlds" is a delightful trilogy of short films about imaginary miniature city services dealing with the small trash littering the streets and sidewalks of London. The series was created by Rushes, a Soho video production house. Above is "Tiny Worlds: Bulldozer." Below, "Tiny Worlds: Submarine" and "Tiny Worlds" Logging Truck." (via Laughing Squid)

Read the rest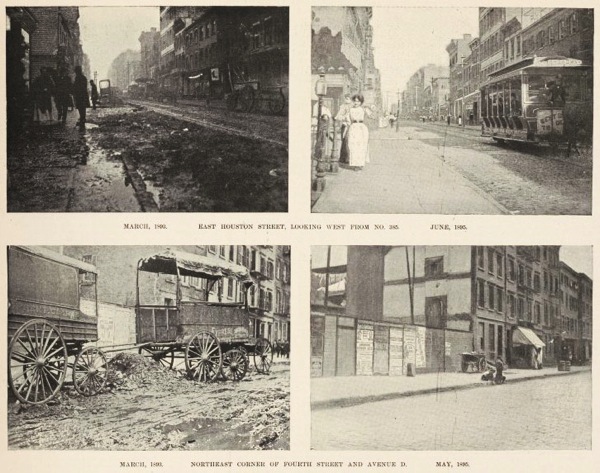 For years, Robin Nagle was anthropologist-in-residence at the New York City Department of Sanitation. She's just published a book about trash and how we deal with it, or don't. It's titled
Picking Up: On the Streets and Behind the Trucks with the Sanitation Workers of New York City
, and
Collector's Weekly
interviewed her about it.
(The department) was created as the Department of Street Cleaning in 1881, and renamed the Department of Sanitation in 1929. But it was actually made effective for the first time in 1895, in that the people who worked for the department actually collected garbage and swept the streets.

In its early days, the department didn't really function at all. There are some photographs taken for Harper's Weekly (above), before and after photos of street corners in New York in 1893 and then in 1895. And the before pictures are pretty astonishing, people were literally shin-high or knee-high in this muck that was a combination of street gunk, horse urine and manure, dead animals, food waste, and furniture crap.
Picking Up: On the Streets and Behind the Trucks with the Sanitation Workers of New York City (Amazon)
"A Filthy History: When New Yorkers Lived Knee-Deep in Trash" (Collector's Weekly)