It's part of a huge series of the same girls performing some of the loveliest music you're likely to hear.
(via Reddit)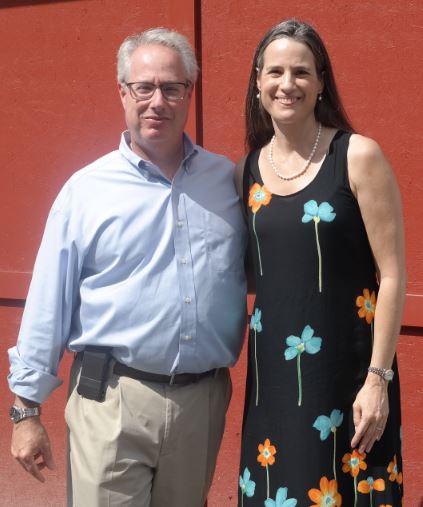 Nydia Tisdale, a citizen journalist, was invited to a GOP rally in Atlanta, but State Insurance Commissioner Ralph Hudgens demanded that she (and not other, more friendly press) stop recording his speech; when she refused, he summoned a deputy who violently arrested her and then charged her with felony obstruction after she elbowed him while he was bending her over and pressing his groin into her buttocks.

Read the rest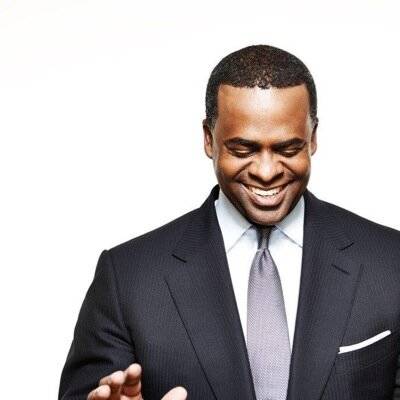 Kasim Reed's list of blocked journalists is a who's whom of Atlanta city-beat reporters; it's become a badge of honor for local writers.
(Thanks, Ben!)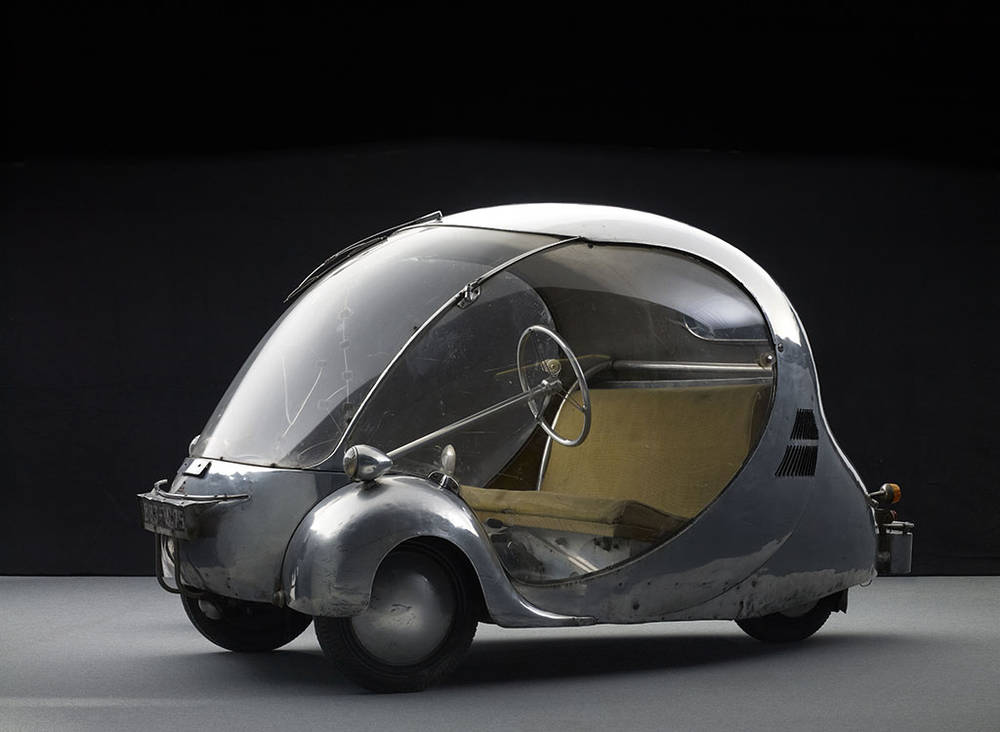 Dream Cars, an exhibition at Atlanta's High Museum, features the most amazing, doomed, gorgeous automotive designs of the automotive age. Streamlined or blobby, three-wheeled or magnificently finned, these are the cars that leapt off the cover of popular science pulps and into the showrooms, where they died an obscure death. The museum's site has some beautiful photos and curatorial notes on each of the cars in the exhibition, which runs to Sept 7.

Read the rest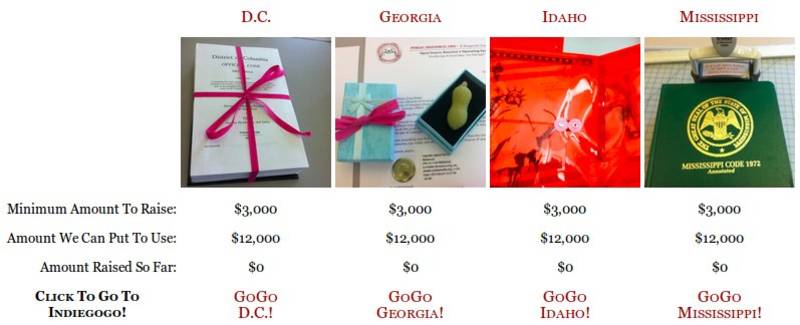 Rogue archivist Carl Malamud writes, "Public.Resource.Org is pleased to announce the launch of the 2014 Official Summer of Code!
We've selected 3 states -- Georgia, Idaho, and Mississippi -- and are raising funds to have the Official Legal Codes sent down to the Internet Archive to be scanned and made available to all. Your tax-deductible contribution can help make the law available to the people! Find out more at: YesWeScan.Org/

Read the rest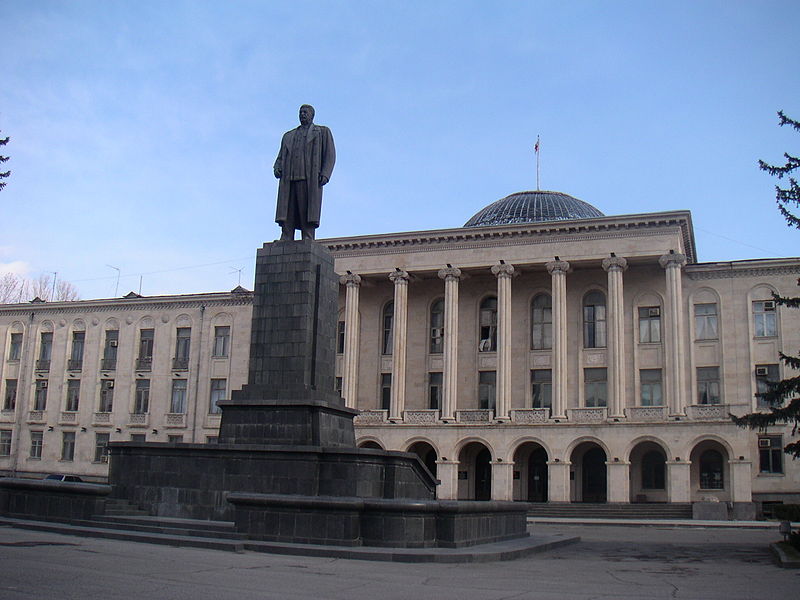 A statue of Josef Stalin in his hometown of Gori, Georgia, pulled down in 2010, will be re-erected, thanks to prime-minister Bidzina Ivanishvili, a billionaire who is friendly to Russia.

Read the rest
The Georgia congressman who called evolution "lies straight from the pit of hell" won reelection Tuesday in an uncontested race. But 4000 of his constituents managed to find a write-in candidate they could believe in —
the father of evolution, who has been dead for 130 years.
(Via Jennifer Ouellette)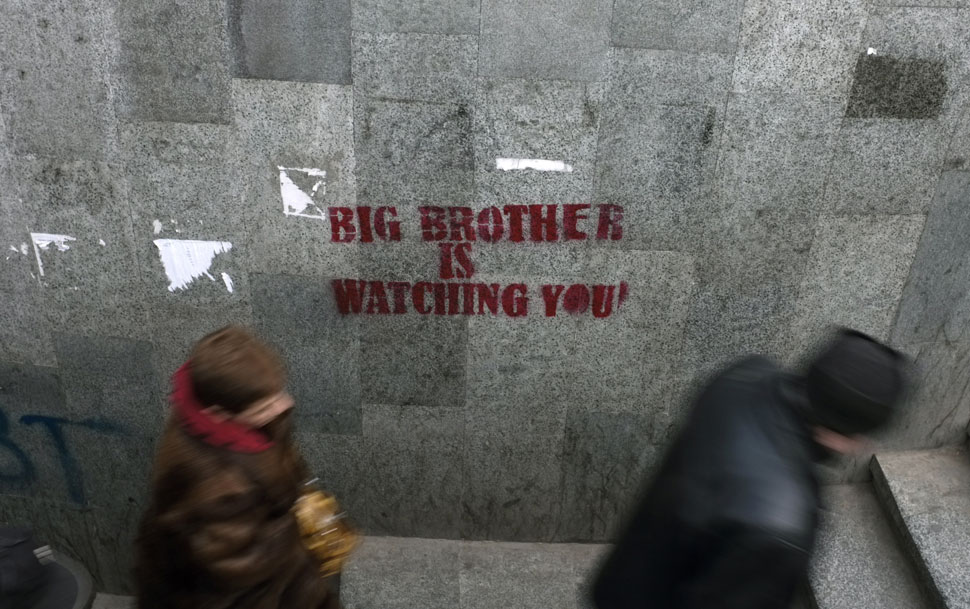 People walk past graffiti on a street in the Georgian capital Tbilisi, Jan. 13, 2012. (REUTERS)
Editor's Note: In response to an anonymously-sourced wisecrack we published about police corruption in former Soviet states, the Georgian Ministry of Internal Affairs responded with a statement, which we published in full. A Boing Boing reader from Georgia also asked to respond to the anonymously-sourced wisecrack, with which he takes issue. Like the wisecracker, this person requests anonymity.
---
The police in Georgia are definitely not fat or lazy. They are not corrupt on the street level, either. But the whole system still retains elements of corruption  (in enforcement, in the judiciary, and in the legislative realm). The problem lies more in the definition of corruption: the fact that you can no longer bribe the policeman in the streets or at the sovereign borders does not mean everything is crystal-clean.
The fact that citizens are still afraid  of police in Georgia as if they were monsters is still an expression of the damage of corruption. The fact that you can be imprisoned for smoking pot weeks before actually being tested by cops (because you might seem suspicious to them, not because you've been caught smoking pot) is a kind of corruption, I believe.
There is a terrible feeling of vulnerability in Georgia. Police are still used as a tool to terrorize people and make money, but these days, paying bribes to individual policemen is no longer normal.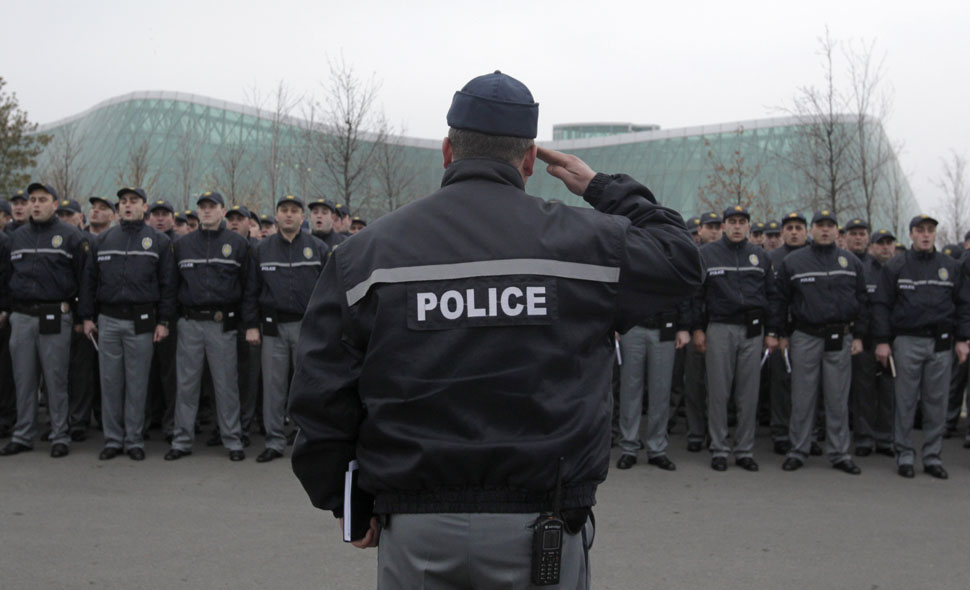 Georgian policemen stand to attention during a daily shift change at the Interior Ministry in Tbilisi, Jan. 12, 2012. (REUTERS)
There are lots of pros and cons about the reforms in Georgia, but still, no—the "fat lazy cops" comment was not fair. The police have changed greatly for the positive.
At least you don't have to pay mandatory bribes to drive around any more; the government fought very effectively against organized crime and turned Georgia into what is almost a drug-free country. In the past, the city was covered in used syringes. You could buy heroin as easily as bread.
Now, the city is clean, and it is very hard to buy any kind of drugs. I really appreciate this, as may of my friends have stopped using heavy drugs over the past two or three years.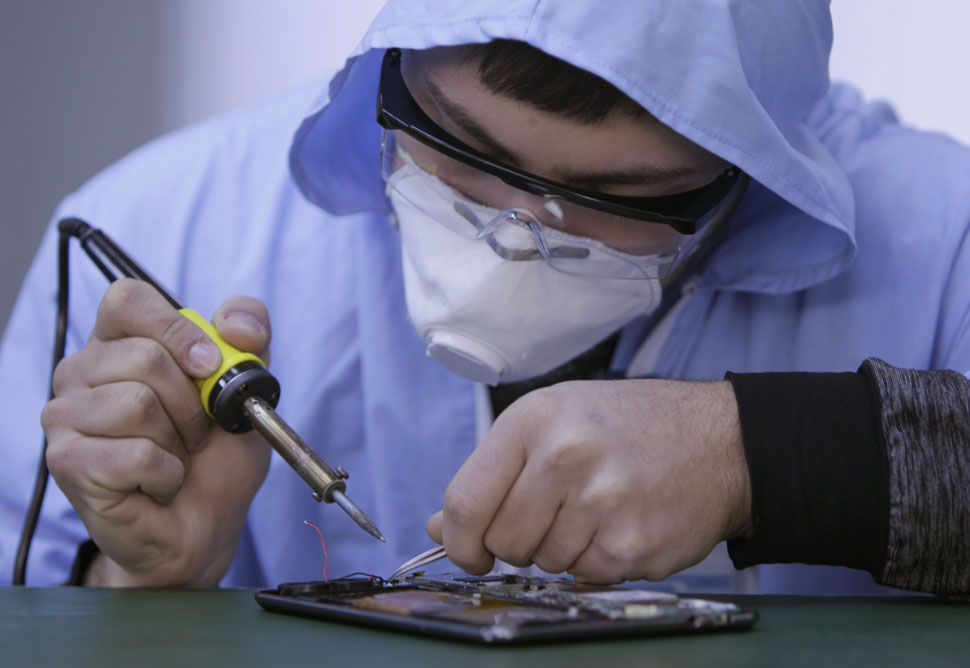 An employee assembles a "Police Pad" at the production line of the Algorithm factory in Tbilisi January 11, 2012. Five thousand police officers will receive portable field computers assembled at this factory, according to local media. (REUTERS/David Mdzinarishvili)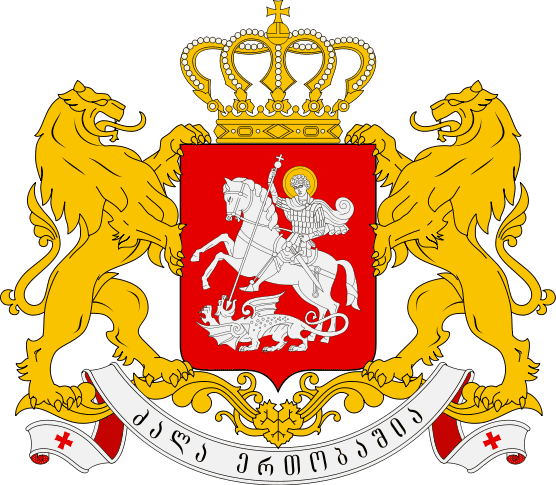 Editor's Note: In response to an anonymously-sourced wisecrack we published about police corruption in former Soviet states, the Georgian Ministry of Internal Affairs has responded with a statement, which we are more than happy to publish in full.

Georgian Police: Model for Successful Transformation
The article published on [Boing Boing on] January 12, 2012, about the initiative by the Ministry of Internal Affairs of Georgia to introduce new portable field computers (so called "Police Pads") ends with an anonymous quote declaring that "100% guaranteed those crooked, fat, lazy cops will be using these devices primarily for porn and Russian gambling services."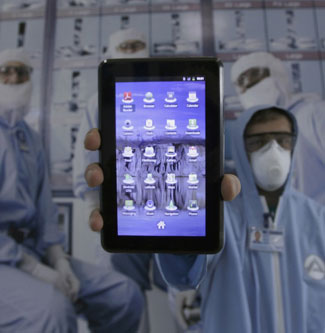 Stereotypes like this are easy to toss out—but are quite simply incorrect. This quote does not reflect the productivity, effectiveness, transparency, and reliability of the police force in Georgia today, but rather the bygone era of the 1990s, a reality that has drastically changed thanks to an ambitious and successful reform process.
The reform process in Georgia began immediately after the 2003 Rose Revolution. The new government inherited a completely corrupt and bloated law-enforcement system. The systemic corruption and the high level of crime throughout the country resulted in a very low level of public trust: fewer than 10% of Georgians had confidence in the police, according to 2003 polls. And the very low average policeman's salary (approximately $68 per month) made the soliciting of bribes routine. 
Georgia has since made the creation of an efficient and modern police force a national priority, undertaking a series of reforms that sought to rebuild the national police force literally from the ground up. The entire national police force was fired, and a new force hired, trained and deployed with the aim of meeting the highest international standards of professionalism.
These reforms are widely regarded as an unqualified success. Having reduced corruption and bribe taking to levels comparable to those in Europe, the police in Georgia have earned the trust and respect of the public they serve: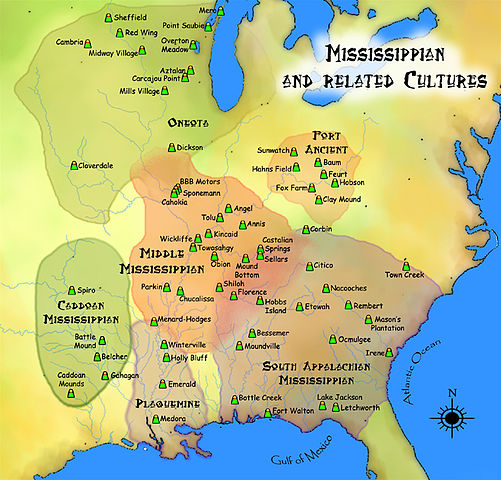 I hate to lend any dignity to this story by commenting on it, but it's making the rounds, so here goes. Two things:
1. Nobody found Mayan ruins in the U.S. state of Georgia. An article posted on The Examiner claimed this was the case. That article is full of it. So full of it that even the scientist cited in the article is (in a more polite way) publicly calling out The Examiner for being full of it. Mark Williams of the University of Georgia does do research on North American archaeology. He has spent 20 years excavating sites in Georgia's Oconee River valley. But these sites are not Mayan. Instead, they're part of what are broadly known as "Mississippian cultures," a conglomeration of ancient North American peoples who built a lot of earth mound structures and whose cultures are distinct from those of the Mayans and other Central Americans. 
2. Do not automatically trust anything you read on The Examiner website. The Examiner is a content farm that allows anybody to write whatever they want about anything with absolutely zero oversight or fact-checking. The guy who wrote the bogus story on Mayan artifacts in Georgia appears to have just made up the entire Mississippian/Mayan connection out of his own imagination. As archaeologist Mark Williams told ArtInfo, "No archaeologist would defend this flight of fancy." (Again, this is polite scientist speak for, "Oh, my god. That guy is full of it.") While you're at it, apply the same level of skepticism to anything that comes from Hubpages, which has a similar model to The Examiner and was the source of that bogus "There's a secret cure for cancer!" story  earlier this year. In general, remember that just because it's formatted like a newspaper story, with a dateline at the beginning, does not mean it has been written according to any kind of standard of quality. Check the sources of the article. Check what you read against what Wikipedia and other people have written on the same subject. 
Thanks to John Hoopes for bringing this foolishness to my attention. 
An Atlanta police officer sent an email to Occupy Atlanta protesters asking for help with his house, which is under threat of foreclosure (when the family tried to refinance their mortgage, the bank responded with a foreclosure notice). Dozens of Atlanta occupiers shifted their camp to the house's lawn, erecting "This home is occupied" signs and promising to put their bodies between the house and the sheriff's deputies when the eviction comes. The neighbors are highly supportive.
Last week, Tawanna Rorey's husband, a police officer based in Gwinnett County, e-mailed Occupy Atlanta to explain that his home was going to be foreclosed on and his family was in danger of being evicted on Monday. So within a few hours Occupy Atlanta developed an action plan to move to Snellville, Georgia on Monday to stop the foreclosure. At least two dozen protesters encamped on the family's lawn, to the applause of neighbors and bystanders.
Occupy Atlanta Encamps In Neighborhood To Save Police Officer's Home From Foreclosure (via Digg)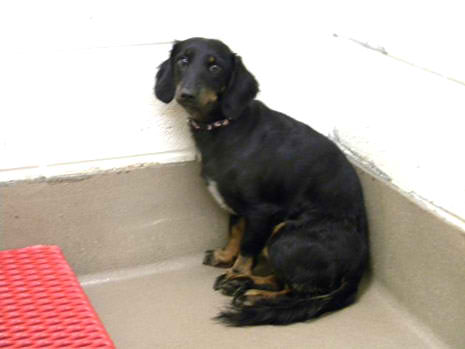 Two assholes in Georgia dropped some acid, ran naked in the streets, and dosed their pet dachsund "Oscar" (at left), who they'd just picked up only days earlier from a Georgia animal shelter. The disoriented and dosed doggie wandered into traffic and was struck dead by a car. I'm all for consenting adults having whatever fun they want with substances, but this is just awful. (source: TSG)