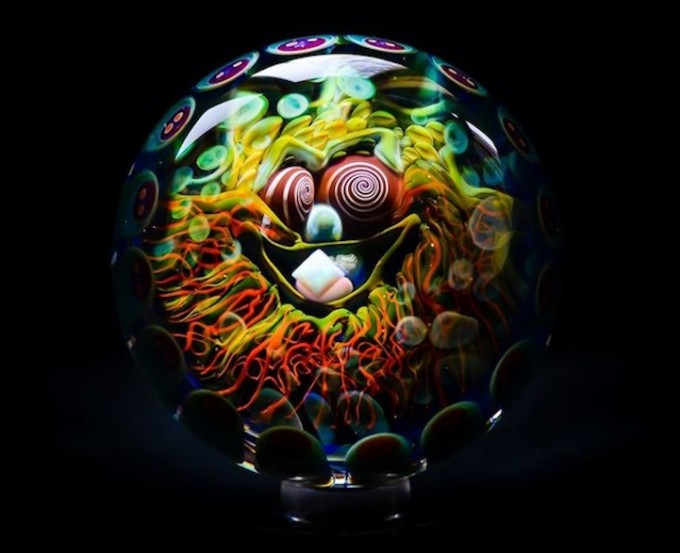 Artist Mike Gong creates detailed, psychedlic designs inside hand-formed glass marbles. Shown here, his 'Acid Eaters' series.

Read the rest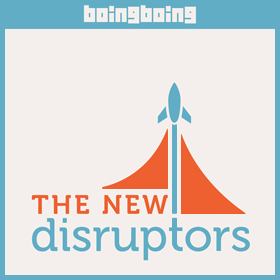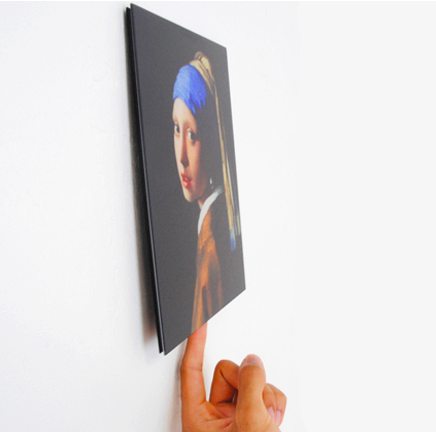 Take a picture and put it under glass, but not quite the way you think. The folks at Fracture have a built a business that connects several different technologies into one new way to make large-format photos printed on glass suitable for hanging. Today I talk to Abhi Lokesh, one of Fracture's founders, about the journey from a small village in Africa to a whizz-bang printing and distribution company.
The New Disruptors: RSS | iTunes | Download this episode | Listen on Stitcher
This episode is sponsored by Media Temple: Web hosting for artists, designers, and Web developers since 1998. World-class support available 24x7 through phone and chat—and even Twitter. Media Temple hosts beautiful Web sites and great ideas. Sign up with coupon code "tnd" to get 25% off your first month of hosting.
Read the rest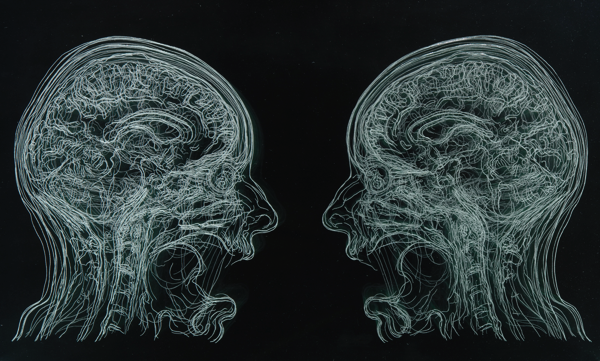 Fine artist Angela Palmer takes CT/MRI scanner of people and animals, engraves the data onto thin glass sheets that are then combined into 3D sculptures. Recently, she's used the same technique to reproduce data from the Kepler telescope too.
"Kepler: Goldilocks" (NASA)
Prince Rupert's Drops are unusual glass objects made by dripping molten glass into water. The exterior is very compressed while the interior is under great tension. You can hammer on the head of a drop and it won't break but if you barely wiggle the tail, the whole thing explosively shatters. It's particularly amazing in super-slow motion.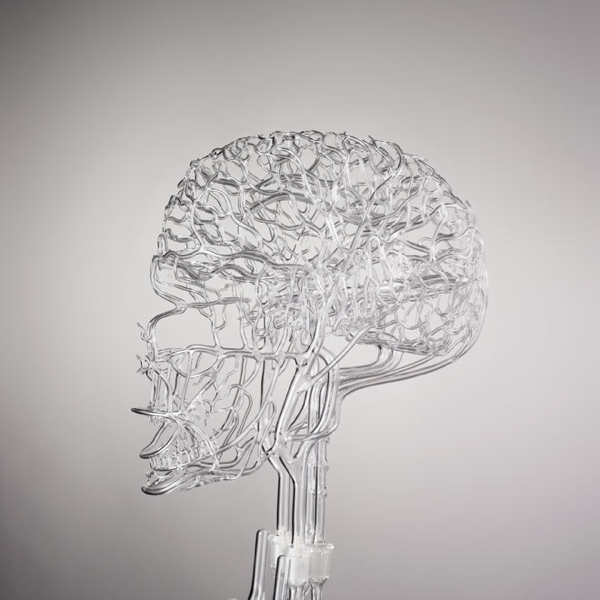 If you loved me, you'd buy me this all-glass complete brain artery model from
Farlow Scientific Glassblowing
. It's $4,000. At least I didn't ask for the full-body complete artery model!