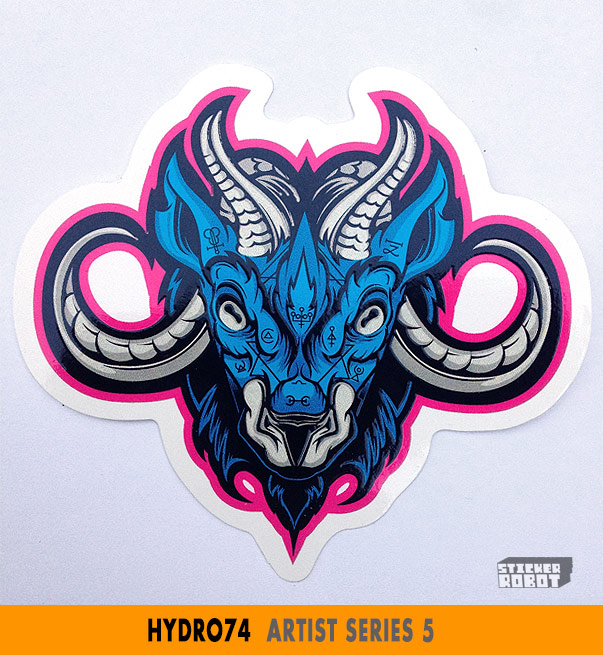 Sticker Robot's selling a new pack of great die-cut stickers from Hydro74, featuring five stylized animal heads of daemonic mien, limned and pinstriped and full of empty-eyed menace.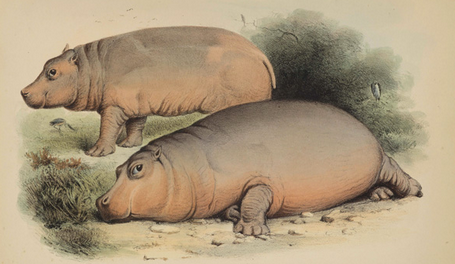 These coy hippos come from a 19th century illustration in The Proceedings of the Zoological Society of London. They're now part of a new book, published by New York's American Museum of Natural History, that combines some of the best illustrations and artworks from the museum's rare book collection. Looks like a great read!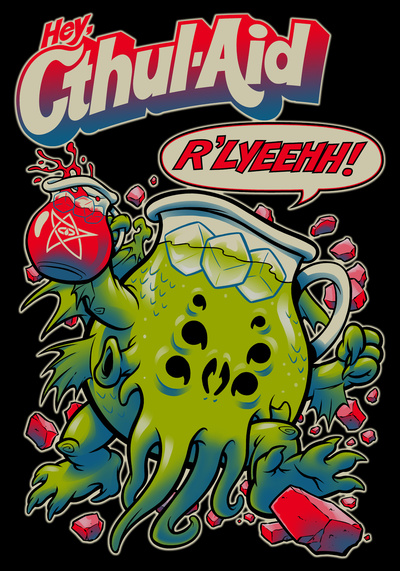 BeastWreck's CTHUL-AID illo is just one of many fabulous monstrous designs for sale on Society 6, available as prints/laptop bags/shirts/etc.

Read the rest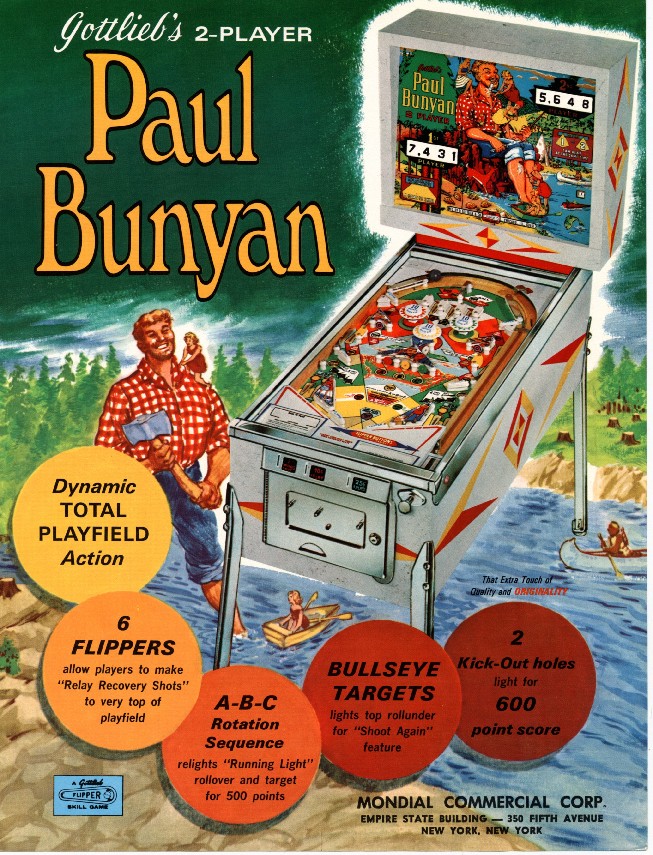 I don't think I ever saw a Paul Bunyan pinball table in the wild, but it's a beaut.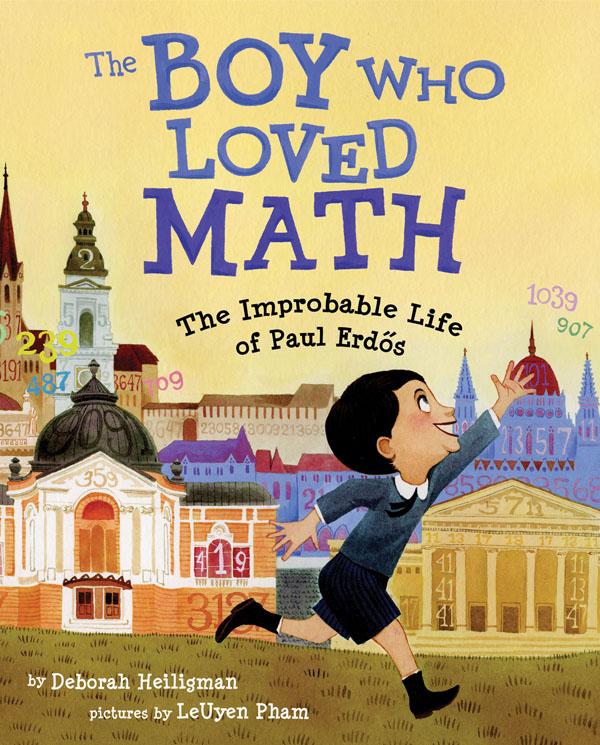 The Boy Who Loved Math: The Improbable Life of Paul Erdős is a beautifully written, beautifully illustrated kids' biography of Paul Erdős, the fantastically prolific itinerant mathematician who published more papers than any other mathematician in history.
Boy is written by Deborah Heiligman, with illustrations by LeUyen Pham, and the pair really worked to weave numbers and mathematics through the text, with lively, fun illustrations of a young Erdős learning about negative numbers, becoming obsessed with prime numbers and leading his high-school chums on a mathematical tour of Budapest. They also go to great lengths to capture the upside and downside of Erdős's legendary eccentricity -- his inability to fend for himself and his helplessness when it came to everyday tasks like cooking and doing laundry; his amazing generosity and brilliance and empathy in his working and personal life.
Ultimately, this is a book that celebrates the idea of following your weird, wooing the muse of the odd, and playing to your strengths rather than agonizing over your weaknesses. It's an inspiring and sweet tale of one of humanity's greatest mathematicians, and a parable about the magic of passion and obsession.
My daughter, who is five, demanded that I read it to her three times in a row, over three bedtimes, which is always a vote of confidence.
The Boy Who Loved Math: The Improbable Life of Paul Erdos
The illustrations and layouts in Boy are fabulous, and Roaring Brook was kind enough to supply us with three spreads (click each to embiggen):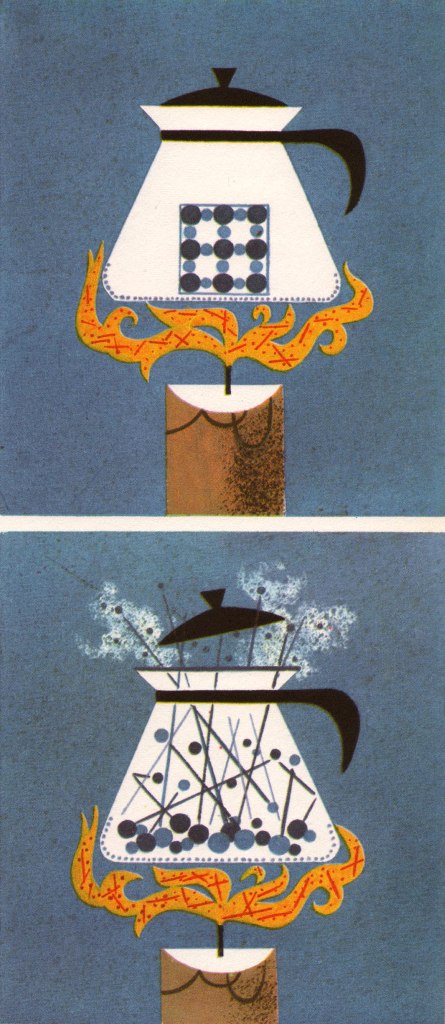 This is the difference between low kinetic energy (top) and high kinetic energy (bottom), as illustrated in the 1956 Disney book Our Friend the Atom. It may be useful in visualizing some of the ideas presented in my recent feature on space radiation.
From Fresh Photons, a fantastic blog chock full of science pictures.
Via David Ng
I'm honestly not sure which is weirder: That Clean Air Asia made an interactive map of air pollution that visualizes various cities' smog levels in terms of nose-hair length ... or the fact that thicker, more luxuriant nose hairs really do reduce your risk of asthma.
The world is a strange place, people
.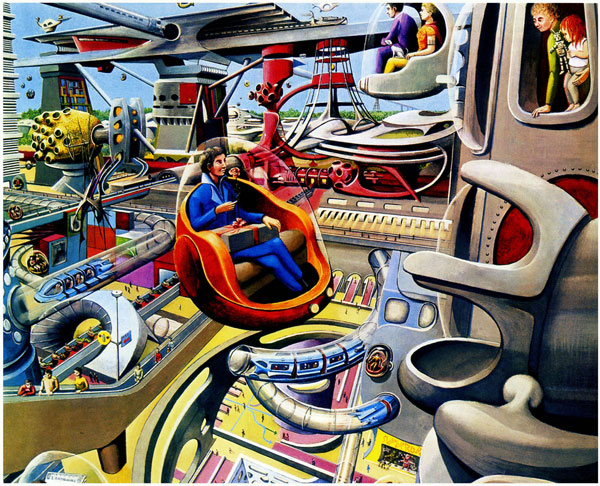 Illustration from a 1960 Cinzano ad,
shared on Flickr
by photographer and vintage ad aficionado
Paul Malon
of Toronto. His collection is extensive and excellent.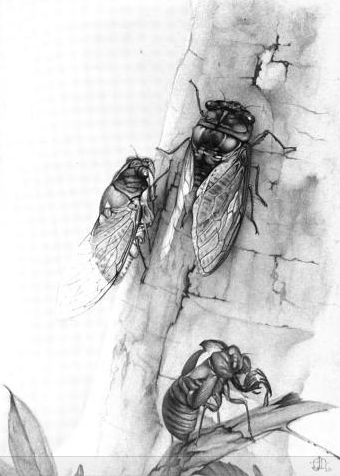 In 1879, Jean-Henri Fabre wrote a book about insects called Souvenirs entomologiques. Today it's considered a classic of entomology. An English translation, with some absolutely beautiful illustrations like the cicadas pictured above, was published in 1921.
You can read the full book online for free. Yes, both versions. The original French work is available at Gallica. Meanwhile, you can read the full English version at Google Books. Very neat!
Via Alex Wild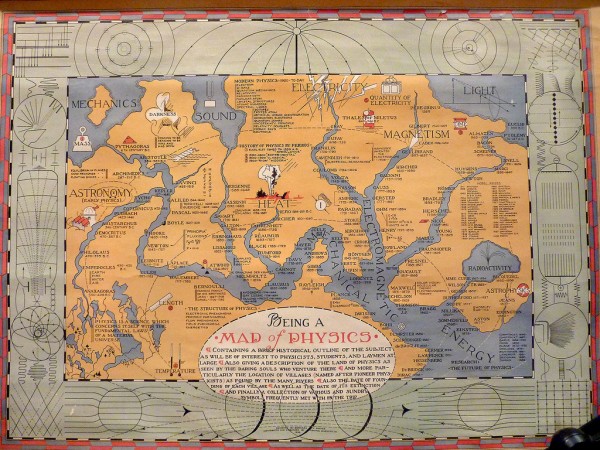 I love this Map of Physics that turns an entire academic discipline into a fictional country, showing the way different sub-disciplines interact and the concepts that connect seemingly disparate discoveries.
Posted by Frank Jacobs at The Big Think, it dates to 1939. I'm not sure who or what originally made it (maybe one of you know) but it's great.
The map is more than a random representation of the different fields of physics: by displaying them as topographical elements of the same map, it hints at the unified nature of the subject. "Just like two rivers flow together, some of the largest advances in physics came when people realised that two subjects were [like] two sides of the same coin", writes Jelmer Renema, who sent in this map.

Some examples: "[T]he joining of astronomy and mechanics […] by Kepler, Galileo and Newton (who showed that the movement of the Moon is described by the same laws as [that of] a fallling apple." At the centre of the map, mechanics and electromagnetism merge. "Electromagnetism [itself is] a fusion between electricity and magnetism, which were joined when it was noted by Oersted that an electric current produces a magnetic field, and when it was noted by Faraday that when a magned is moved around in a wire loop, it creates a current in that loop."
Read the rest and see some close ups of various corners of the Land of Physics at The Big Think blog