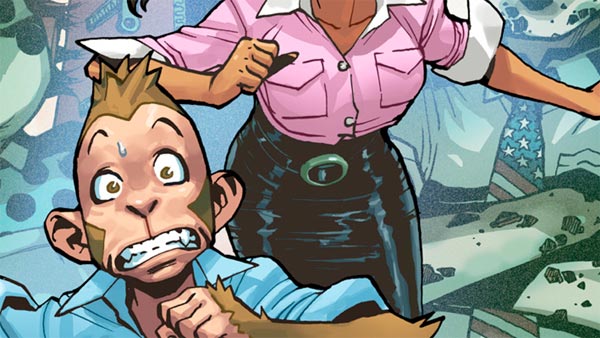 The Internet went to sleep last night and tossed and turned with a fever dream of monkeys, mad scientists, and robots. When it awoke, it found that Jonathan Coulton and Greg Pak had launched a crowdfunding campaign to create a series of comic books based on characters from Coulton's songs.
That sound you heard is the Internet going "squeeeeeeeeeee!"
If the Kickstarter project funds, the two will produce four comic books released in digital form to backers as they're finished over the next several months, and then as a print collection at the end to those that pledge at the necessary minimum level.
Who am I kidding? If it's successful? C'mon. Seriously. If enough funds are raised over the goal, the page count of the comics might increase.
Read the rest