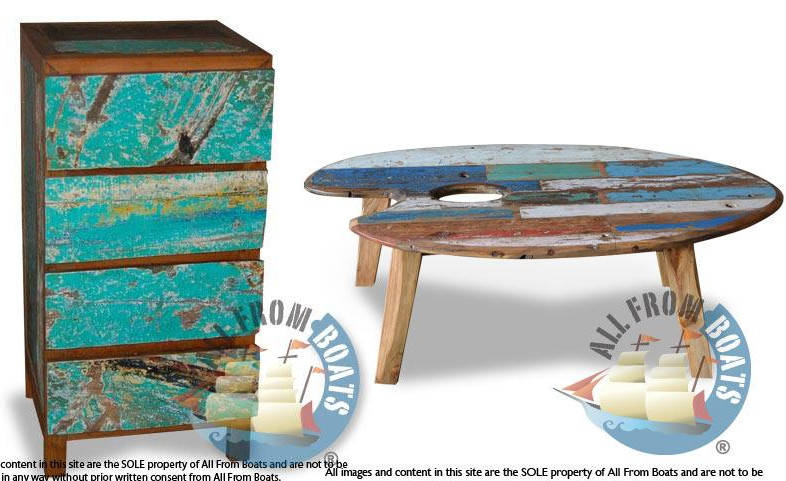 All From Boats is a furniture maker that uses lumber recycled from decommissioned wooden boats as raw materials. The individual wooden pieces are each distressed in their own way, and are purchased from sailors on a fair-trade basis. They don't do any direct retail (the minimum wholesale order is $2000), but have a number of retailers around the world, including Tokyu Hands in Shibuya, Tokyo. They also sell raw planking for floors. The boats themselves come from around the Pacific Rim, mainly Bali and Indonesia. I saw a bunch of this stuff in person today and it's absolutely beautiful -- very well made and well designed.

Read the rest
A new Snowden leak, "SUSLOC (Special US Liaison Office Canberra) Facilitates Sensitive DSD Reporting on Trade Talks," details how the NSA mentored and oversaw Australian spies, and
sanctioned their surveillance a of US law firm representing the nation of Indonesia
in a trade dispute with Australia. The NSA and their Australian counterparts have captured the master keys for Telkomsel, the Indonesian carrier, and have total access to its communications. It's more evidence that mass surveillance and Internet wiretaps are about economic espionage more than national security -- and more evidence that the NSA is a lawless organization with no respect for foundational principles like attorney-client privilege.
— Cory
•
17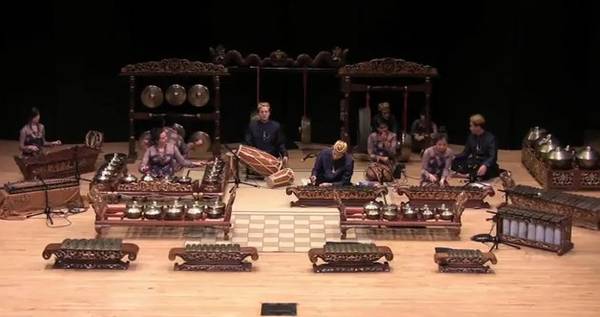 The wonderful Jon Singer has a weird sort of problem, and you are the sort of people who might help him. He is custodian of a traditional Javanese gamelan (~1.5t worth) and it needs a home. From Patrick Nielsen Hayden:
As some of you are aware, the small non-profit research institute that has employed Jon Singer for the past thirteen years is folding its tents, and he's looking for a new situation. With luck he'll find something that will make good use of his famously wide-ranging and eccentric talents.

Meanwhile, for reasons too complicated to explain—and yet perfectly Jon Singerish—he is currently spending over $200 a month to store a full-size gamelan, which is to say, a complete set of the instruments played by a traditional Javanese ensemble in both scales. Essentially, we're talking about a ton and a half of bronze, plus various wooden bits and parts.

Fond though he is of traditional Indonesian music, Jon does not actually foresee having a constant need for this assemblage, and he would like it to find a good home. Interested parties should be prepared to either pick it up in person (Maryland suburbs of Washington, DC) or arrange for its carting and shipping. Inquiries should go to Jon Singer at jon@jonsinger.org.
As Patrick mentions, Jon also needs a job. He's a pretty amazing dude.
Jon Singer's problems are not like your problems
(Pictured: Part of Emory University's gamelan, near-twin to Jon's. Not pictured: Jon Singer's friends' complete lack of surprise upon hearing that his current logistical problem entails having become responsible for the storage of a one-and-a-half-ton set of highly specialized musical instruments.)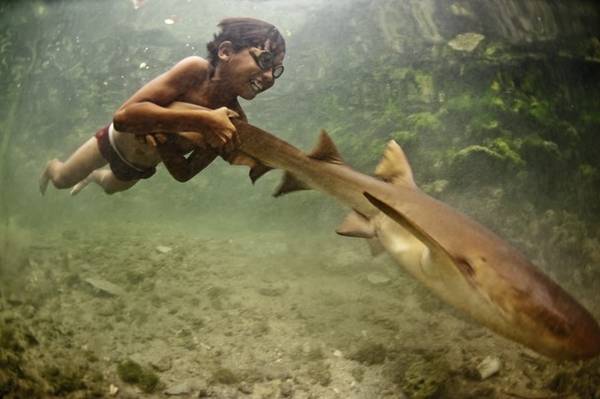 In National Geographic, a rare moment of marine nomadism, as a sea nomad child called Enal hitches a ride by holding onto the tail of his friend, a tawny nurse shark. The picture is by James Morgan, submitted to the National Geographic Traveler Photo Contest (Top prize: Photo expedition for two to the Galapagos with a National Geographic photographer).
Enal, a young sea nomad, rides on the tail of a tawny nurse shark, in Sulawesi, Indonesia. Marine nomadism has almost completely disappeared in South East Asia as a result of severe marine degradation. I believe children such as Enal have stories that could prove pivotal in contemporary marine conservation.
Spontaneous Moments—Week 4 Gallery (Thanks, Marilyn!)