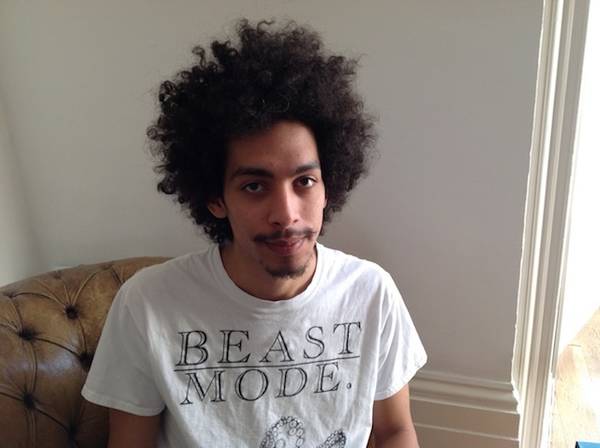 Twiggy Garcia, a bartender at the east London restaurant Tramshed -- which is right around the corner from me! -- interrupted former UK Prime Minister Tony Blair's dinner to place him under citizen's arrest and ask him to come to a police station to hear charges for his decision "to launch an unprovoked war against Iraq." The war criminal smiled winningly and tried to change the subject to Syria, while his offspring hurried away to get their private muscle. The bartender, sensing an impending beat-down, left, quitting.
I'm sorry he quit. I'd have booked a table at Tramshed for the express purpose of buying him a drink. If you're interested in placing Tony Blair under arrest, you can learn more at Arrestblair.org.

Read the rest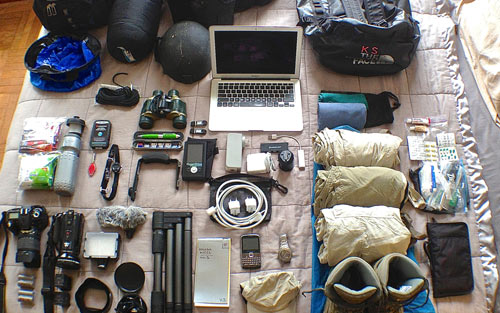 Xeni Jardin and Kevin Sites worked together to create one of the world's first "warblogs," when Kevin was a CNN correspondent headed into Iraq, and later, Afghanistan. Ten years later, Kevin is returning to Afghanistan to reconnect with the people whose lives he documented. He shares a snapshot of his gear bag, and the details on what's inside, as he prepares for what may be his last trip into a war zone.
Read the rest
Quinn Norton sez, "The Global Entrepreneurship and Maker Space Initiative runs around the Middle East creating hackerspaces and fostering maker communities in places like Cairo and Beirut -- but its hyperactive lead instigator Bilal Ghalib is taking on his biggest challenge in his native Iraq. They're currently raising money to have a two day hackerspace, and create media (comic book and live stream video of hacker/maker stories) to support and inform people in and out of Baghdad about what hackerspaces are and what they can achieve. GEMSI doesn't just drop in and then leave. In Cairo they helped create relationships, looked for space, and eventually were able to jumpstart a maker community that is taking on its very own Egyptian flavor. Baghdad is an even bigger challenge, but as Bilal points out in the GEMSI Kickstarter video, Baghdad has a long history of being a place of tremendous creativity and invention."
Imagine you are a young Iraqi student, just graduating college. Opportunities to work in the country are few, and working outside Iraq is difficult due to strict visa requirements. Your country still experiences violence weekly, while also facing many technical challenges characteristic of a developing country. You want to build the country, you want to share – but you feel isolated. You hear about a group of people who have an open space near the center of town where you can build almost anything. One day you decide to see what it's about. There, you find others like you: looking at the world around them and thinking about how they can start creating solutions. They are creating open source medical devices, filling potholes in city roads, creating clean street initiatives, or making alternative energy products to fix the intermittent power issues of Baghdad. These are people taking initiative. They are looking to take ownership of their cities and build the change they want to see – serving their communities on the most direct level. At this open space, you have finally found a home to put your talents and energy to work. You've found a group you can trust, they are courageous, curious, and want to help you create a better future. You feel happy, you feel capable, you've found your people.
Quinn adds, "It's a remarkable project, ambitious, but done by people who know what they're getting into." These two points are critical for me, suggesting that the money will go to something that actually happens.
There's not much detail in the description for this video, but the performance speaks for itself.
The Professional Tea Boy (Thanks, myiosprinter!)
Rafid Ahmed Alwan al-Janabi, aka "Curveball", an Iraqi defector who falsified testimony about weapons of mass destruction in Iraq, confirms that he made the whole thing up in an interview airing this week on the BBC2 TV series, "Modern Spies." The former chemical engineer's "confidence trick" was used by the Bush administration to justify going to war with Iraq in 2003.
Snip from The Independent:
But Mr Janabi, speaking in a two-part series, Modern Spies, starting tomorrow on BBC2, says none of it was true. When it is put to him "we went to war in Iraq on a lie. And that lie was your lie", he simply replies: "Yes."

US officials "sexed up" Mr Janabi's drawings of mobile biological weapons labs to make them more presentable, admits Colonel Lawrence Wilkerson, General Powell's former chief of staff. "I brought the White House team in to do the graphics," he says, adding how "intelligence was being worked to fit around the policy".
You can watch the episode in entirety here, for a limited time—but alas, only if the BBC's web servers can be convinced that you're in the UK.
(via Doctrine Man).
A group of Anons are about to dump a torrent 2.6GB of email containing "detailed records, transcripts, testimony, trial evidence, and legal defense donation records" about the Haditha massacre, in which 24 unarmed Iraqi men, women and children were killed by the USMC.
The announcement states that Anonymous stole 2.6 gigabytes of e-mail belonging to Puckett Faraj, a law firm that represents Staff Sgt. Frank Wuterich, who is accused of leading the group of Marines in Haditha. The Web site of Puckett Faraj is not currently loading, and Gawker is reporting that the site was hacked.

A spokeswoman for Puckett Faraj confirmed that the Web site was down but said that she could not confirm or deny whether the site had been hacked.

Anonymous says it will leak giant cache of Iraq war e-mails
(Image: Guy Fawkes Anonymous face stencil, a Creative Commons Attribution (2.0) image from elias_daniel's photostream)
"Iraqi state security officers are systematically arresting people on trumped-up charges, torturing them and extorting bribes from their families for their release."
Guardian UK
via
Richard Engel
.
Scott Olsen, the 24-year-old Marine veteran seriously injured by a police projectile during a violent raid on the peaceful Occupy Oakland encampment, was released from the hospital this week. Olsen received traumatic brain injury when a police officer (still un-named, from an unknown force, maybe Oakland police but maybe not) shot him with a so-called "less-lethal" round. Veterans For Peace volunteer Adele says:
I had a chance to visit Scott this evening. He is very present, alert, and has a lot of energy. He is still struggling with speech, but is attempting conversations without having the writing instrument out. He also is doing an amazing job of staying patient with himself and didn't seem to get frustrated with himself or need to rush when trying to work out thoughts in speech. Personally, it was a huge relief to see him after last having seen him while he was sedated and in critical condition.
Read the rest here, including updates on his legal support and housing needs. There's a related Reuters item here.
(Photograph: Keith Shannon)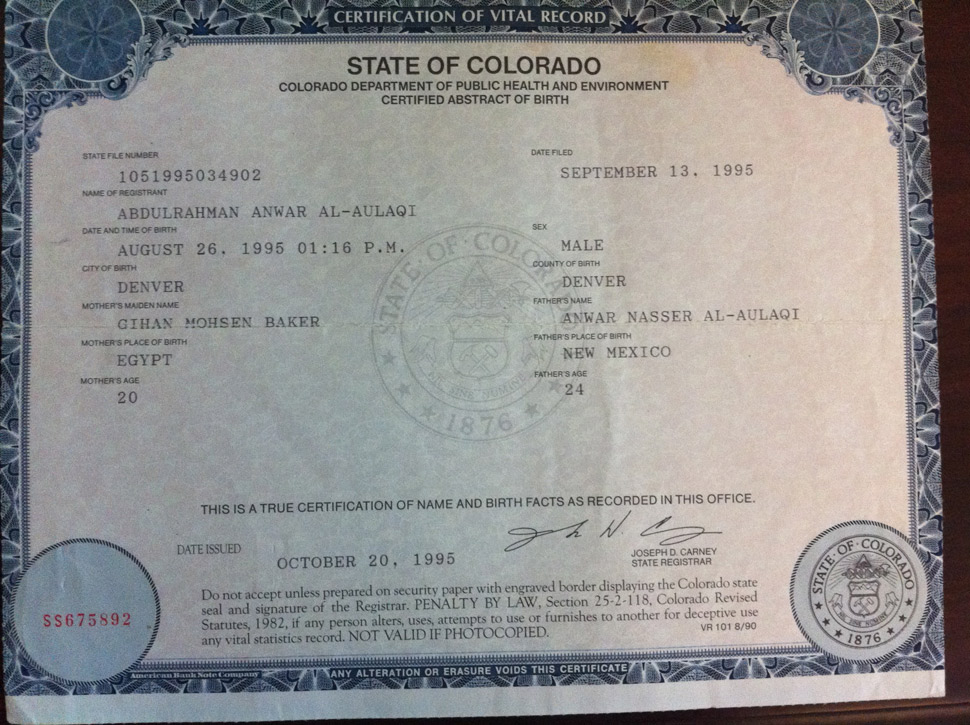 Glenn Greenwald rounds up a number of reports related to the killing of al-Awlaki's 16-year-old son by an unmanned aerial drone from the US:
Two weeks after the U.S. killed American citizen Anwar Awlaki with a drone strike in Yemen — far from any battlefield and with no due process — it did the same to his 16-year-old son, Abdulrahman al-Awlaki, ending the teenager's life on Friday along with his 17-year-old cousin and seven other people.
Initial US reports stated he was 21, but a
birth certificate obtained by The Washington Post
shows that he was born 16 years ago in Denver. According to the boy's grandfather, he and his cousin were at a barbecue and preparing to eat when they were killed.
(thanks, @ioerror)