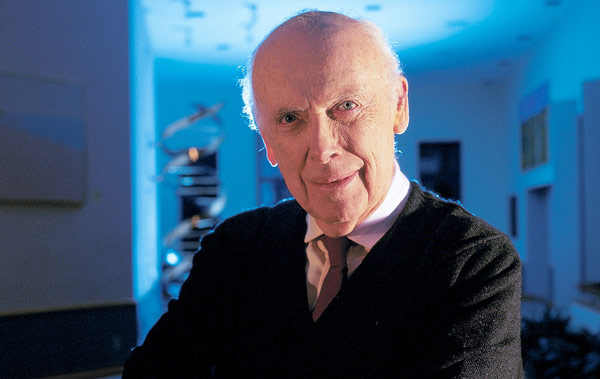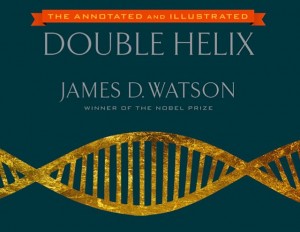 The Double Helix is a famous book. It's also an infamous one. Written by James Watson in 1968, it tells the story of how he and Francis Crick figured out the structure of DNA. The catch is that Watson chose to write that story in what was, at the time, a damn-near unprecedented way. He didn't write a history. He didn't exactly write an autobiography, either. Instead, The Double Helix is a book about history, told in story form, where everything is seen through the eyes of a single narrator — the 25-year-old James Watson.
He is not the world's most likable narrator. Nor the most reliable one. I mean that in the sense of the "unreliable narrator" from fiction. We see this world through young Watson's eyes, and his perspective isn't always accurate. The story is shaped by his prejudices and his personality, and it can't really be read as THE account of what actually happened. That's a good thing, because the choice of style allowed Watson to really capture the back-room conflict (and cooperation), and the sense of urgency, that drives scientific discovery. It's a bad thing because it's far too easy to forget that The Double Helix has more in common with Truman Capote's In Cold Blood than, say, The Decline and Fall of the Roman Empire. It's not a scholarly history. It's more like memoir crossed with narrative non-fiction. You can't walk away from it thinking that Watson's narration represents some kind of objective truth.
The new, annotated and illustrated edition of The Double Helix — published this month by Simon and Schuster — makes that fact abundantly clear. Full of photographs, letters, handwritten notes, and commentary from other people involved in the history of DNA, this edition gives you glimpses of other perspectives — of a story much bigger than the one told in The Double Helix, itself.
It also made me wonder about James Watson's reaction to documents that completely upend the story as he told it — especially documents relating to Rosalind Franklin, a scientist whose work was instrumental in deciphering DNA's structure and who is unfairly maligned in the book as a haggy, naggy, old maid caricature.
So I asked him about it.
Read the rest