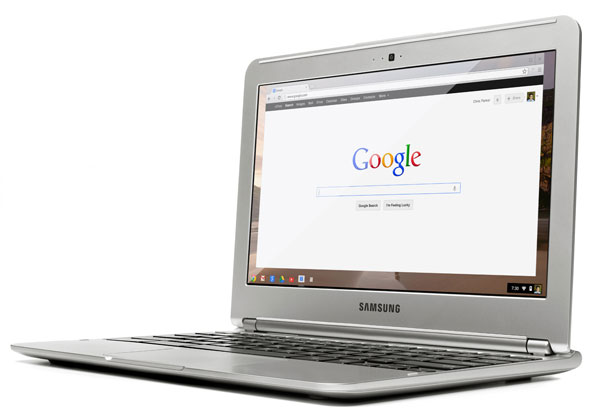 The cheaper Chromebooks that Google introduced last month don't deserve credit for being a cheap way to read e-mail and surf the web: any smartphone meets that specification.
But the $249 Samsung model I've been testing for the past two weeks can do those things and also plausibly replace a low-end laptop.
Like an iPad or an Android tablet such as Google's Nexus 7, this Chromebook demands no special setup, provides an excellent window on the Web and updates itself almost automatically. But Samsung's WiFi laptop adds a physical keyboard and a bigger, 11.6-in. screen and then welcomes other digital devices without needing adapters: Like any other laptop, you can plug in a USB flash drive, SD Card, digital camera or HDTV.
Read the rest