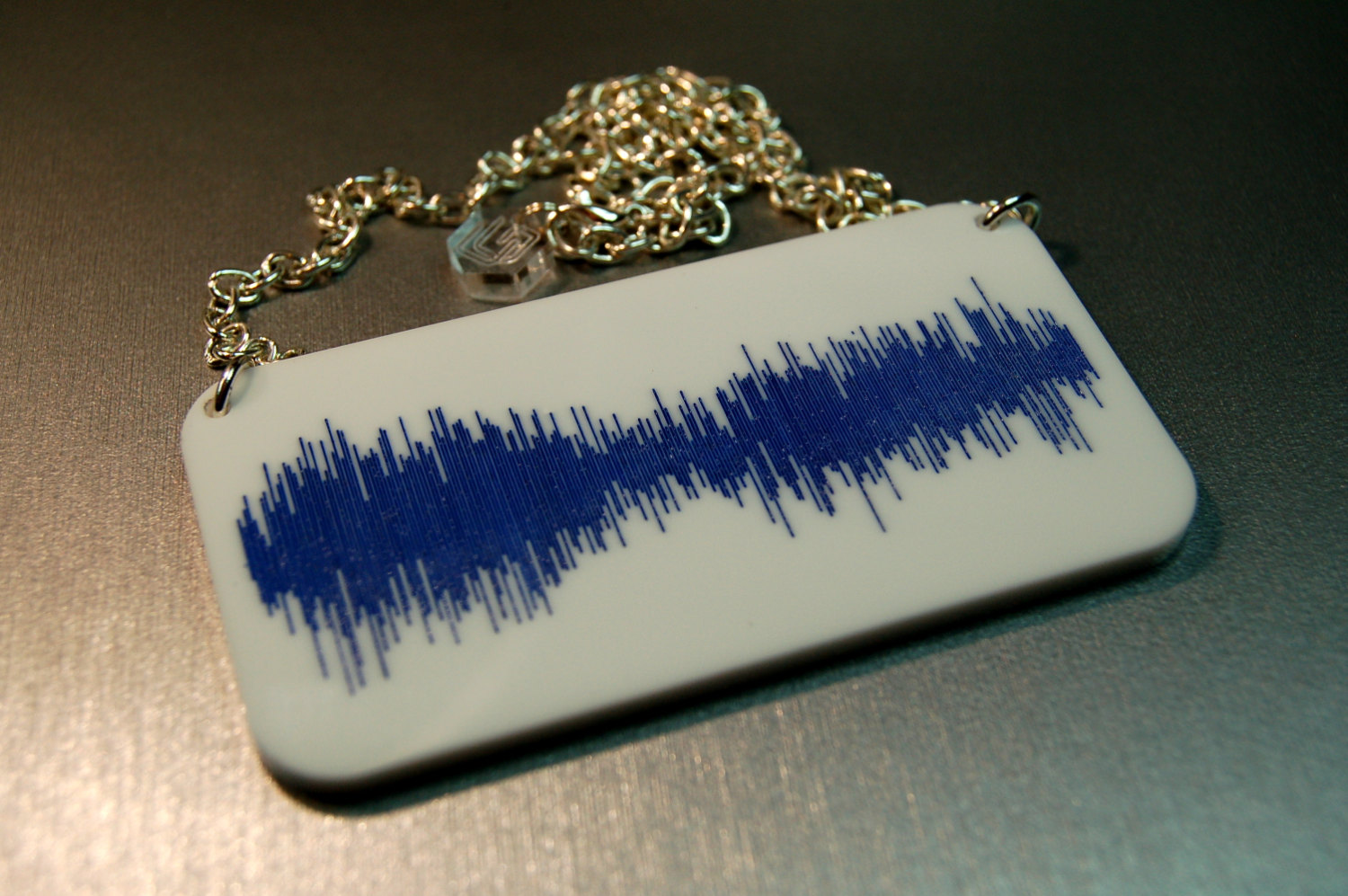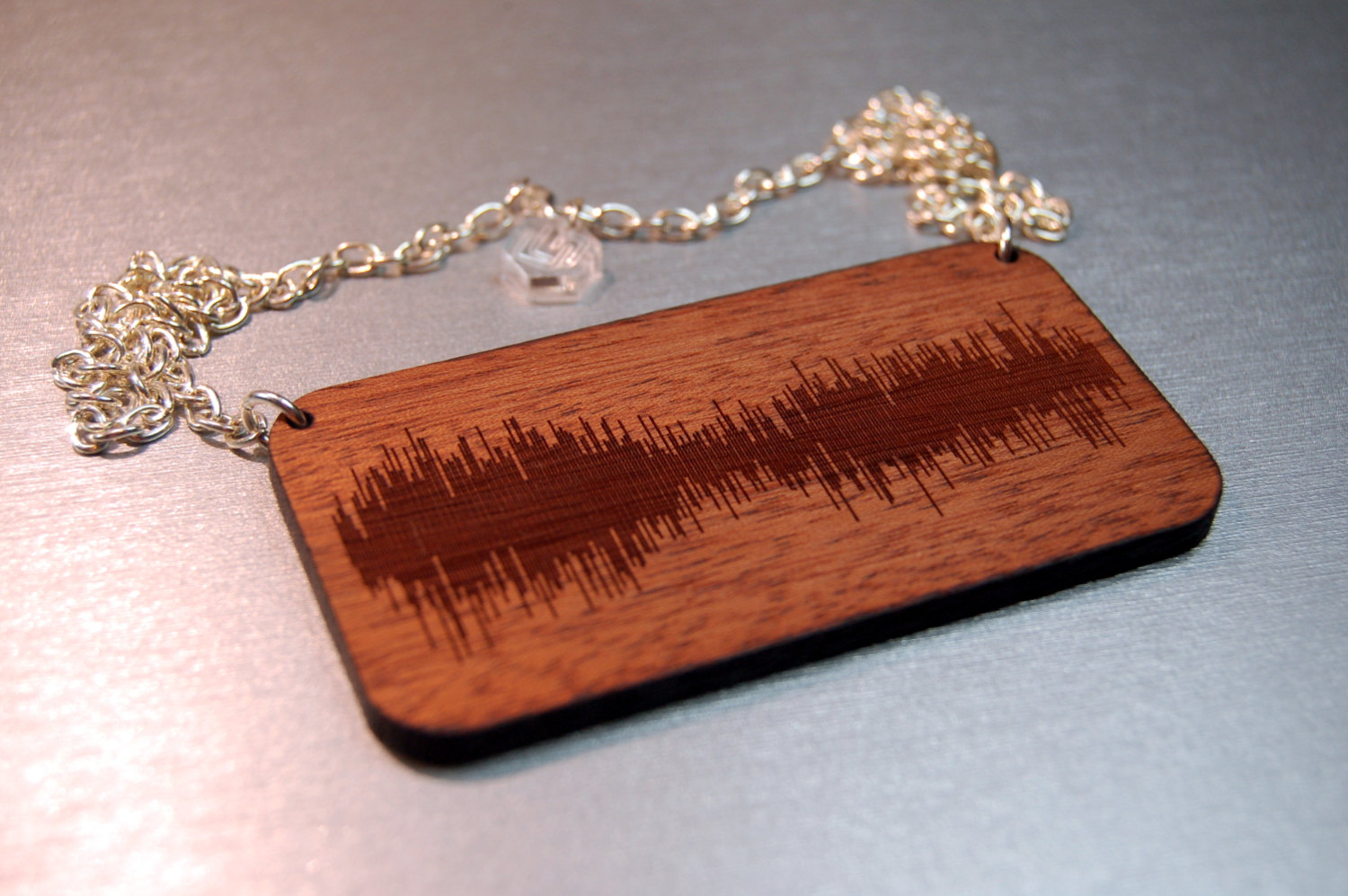 Chimericgarnish's Doctor Who TARDIS Sound Wave Necklace ($17.22) encodes the vworp vworp sound effect in laser-etched acrylic or mahogany (you choose).
Constructable is an experimental laser-cutter from the Hasso Plattner Institute in Potsdam. It uses a light-pen to direct the cutting beam, so that you can draw the cuts freehand, in realtime, rather than designing a pattern that is fed to the cutter. Basically, it transforms the cutter into a hand tool, rather than a programmable plotter.
Personal fabrication tools, such as laser cutters and 3D printers allow users to create precise objects quickly. However, working through a CAD system removes users from the workpiece. Recent interactive fabrication tools reintroduce this directness, but at the expense of precision.

Constructable is an interactive drafting table that produces precise physical output in every step. Users interact by drafting directly on the workpiece using a hand-held laser pointer. The system tracks the pointer, beautifies its path, and implements its effect by cutting the workpiece using a fast high-powered laser cutter.
You know what your bike needs? Laser-cut, geared coconut clompers that make it sound like you're riding a horse. That's what it needs.
Bob Coulston, a woodworker and contractor, has a wildly oversubscribed Kickstarter for a laser-cut plywood "shotgun" rubber-band gun that fires tons of rubber bands at once. There are a couple different kits, and both look like good fun.
The Sheriff shotgun kit is 14 pieces of laser cut plywood stacked and held together with binding bolts (no glue required) to form an awesome one of a kind 10 shot rubber band shotgun kit with three methods of firing.

The 3 modes of shooting:

* "Single Shot" - Pull the trigger to launch a single shot and pump the actuator back to reload the next rubber band

* "Rapid Fire" - Hold the trigger back while pumping the actuator rapidly to launch an arsenal of rubber bands that nothing can escape.

* "Shotgun Blast" - Pump the actuator until all rubber bands are at the top and then pull the trigger to fire a scattered blast of rubber bands that will knock over about anything.
Worlds first, multi-action rubber band shotgun in an easy to build kit.
Busted Bricks is selling a laser-cut Marble Machine kit for £12.95. It can be assembled for either left- or right-handed use.
The worlds (sic) first commercially available minature (sic) hand-cranked marble machine with both lifter and track cut on a laser. The #1 kit is an easy to assemble marble machine that will look great on any desk, bookcase or on a plinth in the British Museum. Cranking for a few minutes daily is a great way to relieve stress and improve your fitness level (OK, the last claim might be a bit optimistic but isn't that what advertising is all about?). The motion is geared to efforlessly (sic) lift the 5mm steel balls to a dizzying height from where they will start their journey down the track at break-neck speed. If steel balls could speak I'm sure they would go: "Wheeeeeeee!!"
Marble Machine Kit #1 (Thanks, Graham!)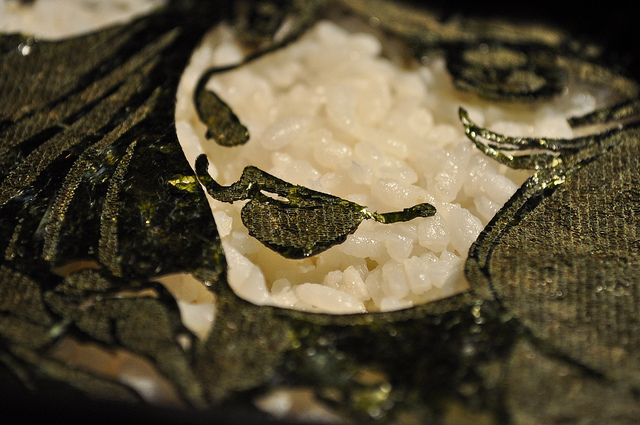 Matthew sez, "I just finished making this bento box featuring laser cut nori and thought you might care for it. The bento box features a scene from Princess Jellyfish (Kuragehime) as well as some good old fashioned tempura shrimp, shu mai, grilled octopus, and tamagoyaki."
Princess Jellyfish Laser Bento, Kuragehime Laser Bento (Thanks, Matthew!)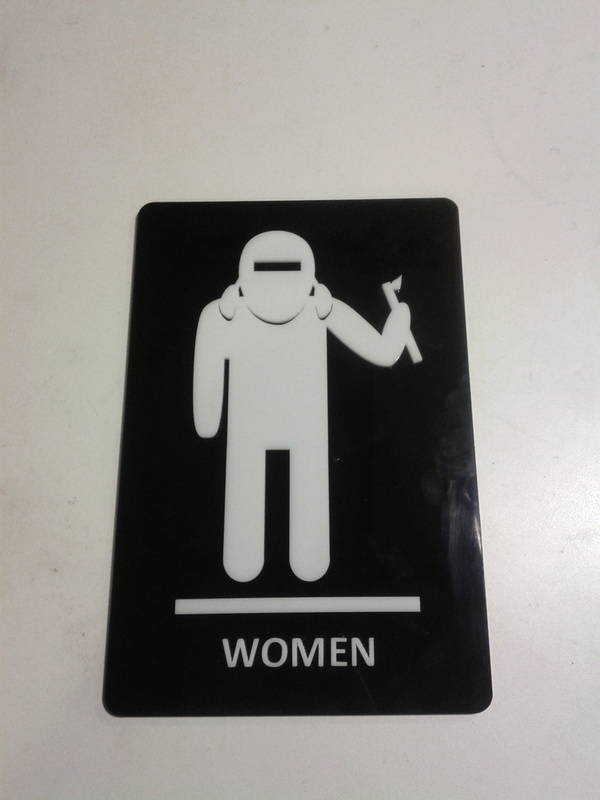 Nick sez, "I designed and laser cut a new women's room sign for my hackerspace (CCCKC/Hammerspace). The files are up on thinigiverse if anyone wants to make their own. It took a long time to figure out something that wasn't a dress to signify that a stick figure is a women. Down pigtails seem to do the job nicely and I noticed that Jackhammer Jill has them as well."
Womens Room Sign Welder (Thanks, Nick!)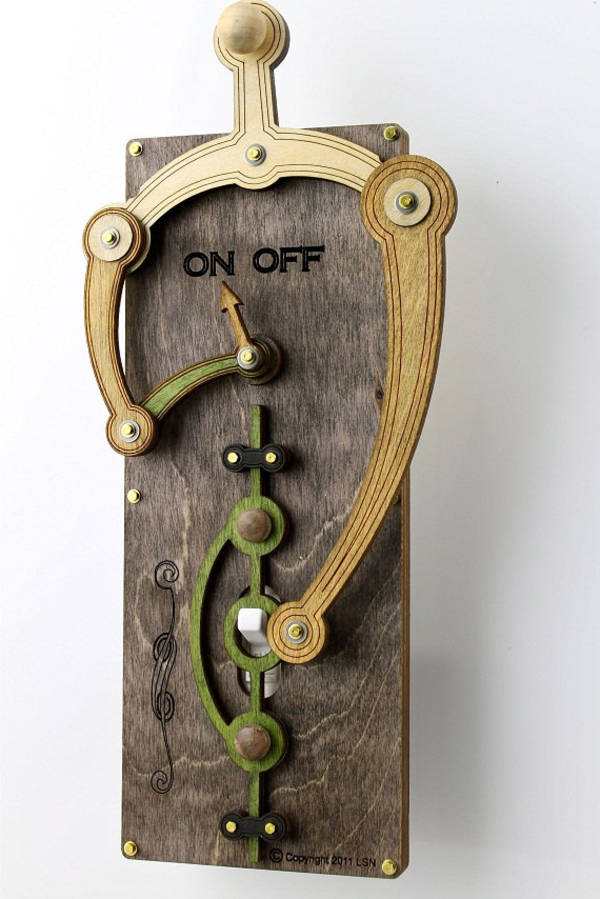 Etsy's GreenTreeJewelry makes these whimsical, rube goldbergian light-switch covers that let you toggle the switch by means of a delightfully superfluous mechanism: "This light switch cover is completely functional. Levered handle toggles back and forth, turning on and off light switch."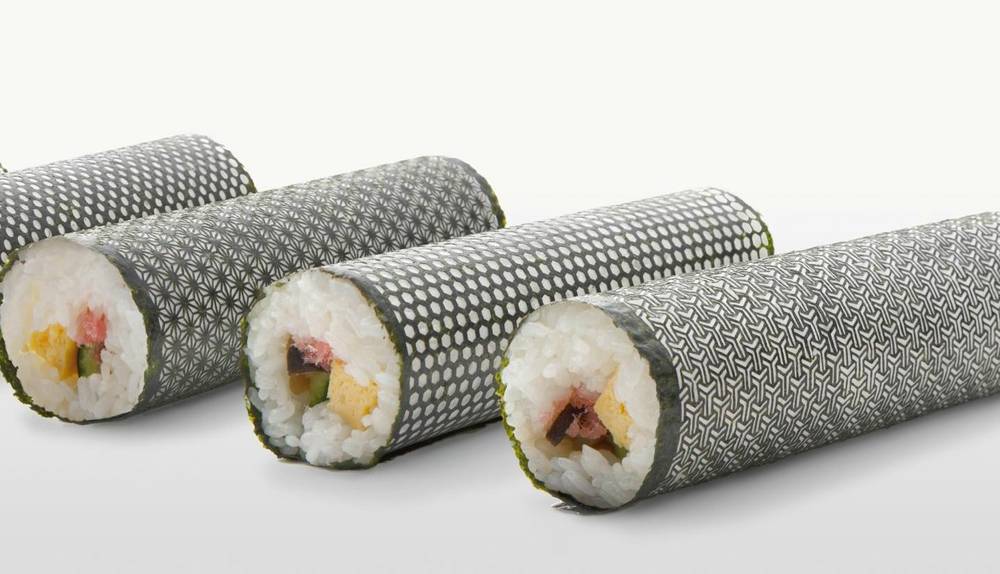 This "designer nori" laser-cut seaweed was created by the Japanese ad agency I&SBBDO for a client whose sushi-wrapper business flagged in the post-tsunami economic trough. Jeannie Huang writes,
Each pattern is meant to symbolize good fortune, happiness, and longevity, etc. and the result is a delicate, unexpected reinvention of the classic Japanese food with a modern twist. The patterns are crisp, and when incorporated into the rolls, they create a sharp contrast between the dark seaweed and the white grains of rice within. They've entered (and won) a number of ad/design contests for this phenomenal work.
Designer Nori: Delicate Laser Cut Seaweed Patterns
UMINO SEAWEED SHOP | SHOWCASE | I&S BBDO [warning: autoplays music]
(via Make)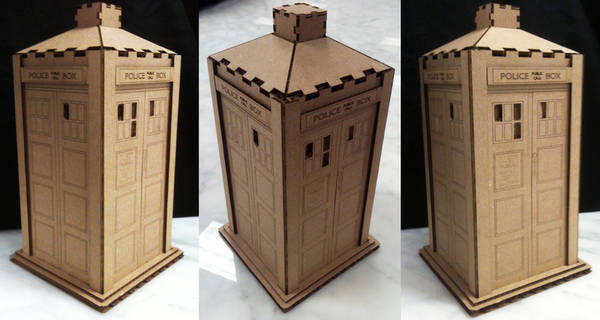 T4obrien has uploaded files to create a laser-cut cardboard Tardis to Thingiverse:
This detailed and thoughtfully laid out laser-cuttable cardboard version of a TARDIS by t4obrien totally qualifies as awesome. I don't own a laser cutter, but I just found the perfect excuse for buying one. And, if you don't glue the pieces together, you could open it up so that it is larger on the inside…