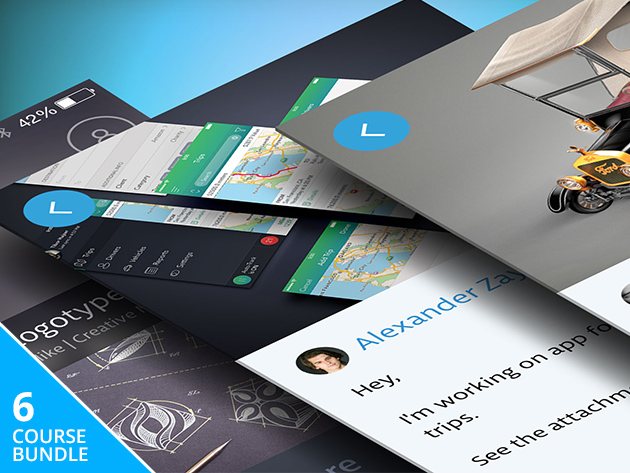 5 Courses, 25+ Hours of UX Training to Delight Your Users: $34.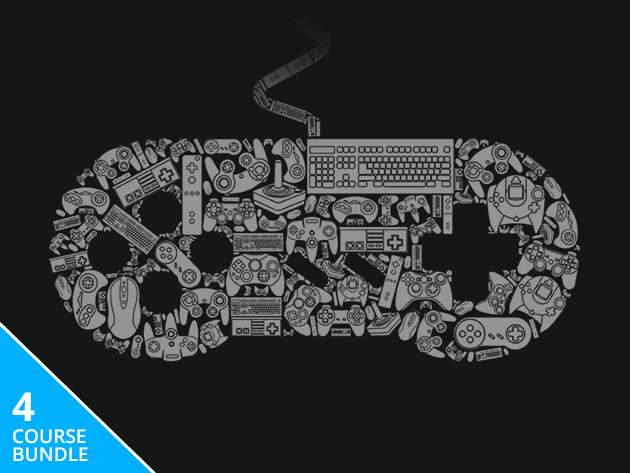 With the Pay What You Want bundles, you can get something incredible for as little as you want to pay while making the world a better place. And if you beat the average price, you'll receive the fully upgraded bundle!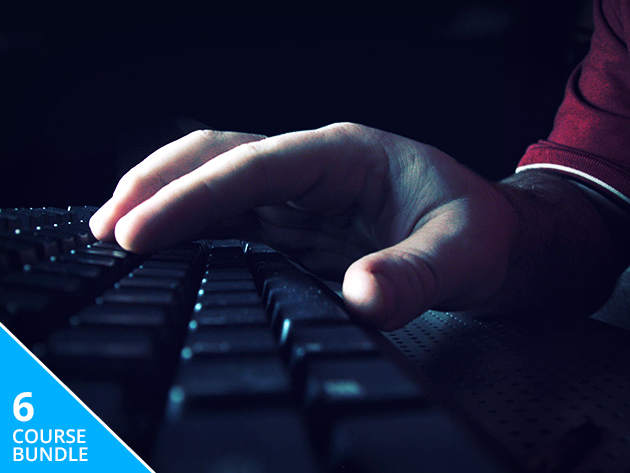 White Hat Security Hacker Bundle: $49. This bundle includes the following online courses:
Web Scraping for Sales & Growth Hackers: Get The Data You Need in Minutes, No Coding Necessary
The Basics of Ethical Hacking & Penetration Testing Course: Be An Ethical Hacker & Penetration Tester from Scratch
Advanced White Hat Hacking & Penetration Testing Tutorial: Test & Protect Your Network w/ Ethical Hacking and Penetration Testing Techniques
Advanced Mac OS X: Technical & Security Skills Course: Unlock The Power of Your Mac: Learn to Secure, Fix & Administrate
WordPress Security Course: Protect Your WordPress from Hackers
Mastering The Linux Command Line Course: Master The Linux Command Line & Customize The Linux Bash Shell
Bloxels lets kids design playable spaces using physical blocks on a grid—that can then be captured by a tablet device and translated into a real digital game. The creator, Pixel Press, says it's like "coding with Lego."

Read the rest
Learn to develop games through seven courses, including 30+ hours of training for creating mobile & desktop games. The entire package is just $49.
The internet is aflood with gratuitous St. Paddy's Irish-ness, so why fight it? My favorite Irishman, who knows where the pots of gold are, is Paddy Hirsch, Senior Producer of Marketplace Radio, by American Public Media. Hirsch is not only the author of the very accessible book, Man vs Markets, Economics Explained, Plain and Simple, he also hosts a series of explainer videos on his YouTube channel.
Like your favorite teacher, he can teach about the complicated levers of our everyday economy, without you feeling like a dunce. He describes the bad news and hard choices of our time with a winking sense of humor, funny doodles, and a winning Irish brogue. He knows his stuff.
It's like sitting down with your smarter friend and learning things you probably ought to know. He refers to himself as "your mate Paddy Hirsch," and typically signs off his discussions of often sour-tasting topics like dark pools, toxic assets and quantitative easing with some reference to grabbing a drink, just like you would with your mate.
At Twitter, Ben Lillie has been collecting Science Sparks — the first experiences with science or some science-related thing that made people connect emotionally with nature, space, math, and wonder.
He's collected them into a Storify
that's worth reading, especially if (like me) you're thinking about ways to get kids engaged with science. My Science Spark: It's a toss-up between
the epic multi-habitat diorama
at the University of Kansas' Dyche Museum of Natural History (a place I visited so frequently as a child that I almost feel more of a connection to it than to any house I lived in) and the adorably illustrated adventures of
Louis Pasteur
and
Marie Curie
from the ValueTales book series.
I'm loving the "Doing Stuff with Crazy Aunt Lindsey" series of hands-on science YouTube videos for kids. I can't find the host's full name on the YouTube page or her website, but she's a fantastic presence and so are the kids that appear with her. The result is a series of videos that are adorable, high-spirited, creative, and fun—full of great, simple projects that pack a surprising amount of science "oomph" behind them.

Our pal Tim Ferriss, author of The 4-Hour Chef: The Simple Path to Cooking Like a Pro, Learning Anything, and Living the Good Life, is joining MAKE executive editor Stett Holbrook for a live video hangout on Google+ at 2pm PST today.
Click here to go to MAKE's G+ page and join the hangout.
(Photo of Tim Ferriss by Susan Burdick)
Previously:
Gweek 077: Tim Ferriss, author of The 4-Hour Chef
Tim Ferriss's new book about learning
Timothy Ferriss: Cheat Sheets for Everything
"A playful brain is a more adaptive brain," writes ethologist Sergio Pellis in The Playful Brain: Venturing to the Limits of Neuroscience. In his studies, he found that play-deprived rats fared worse in stressful situations.
In our own world filled with challenges ranging from cyber-warfare to infrastructure failure, could self-directed play be the best way to prepare ourselves to face them?
In self-directed play, one structures and drives one's own play. Self-directed play is experiential, voluntary, and guided by one's curiosity. This is different from play that is guided by an adult or otherwise externally directed.
A MacArthur Fellow told me that, when he was a teenager, his single mother would drop him off at an industrial supply store on Saturdays while she ran errands. Using library books as his primary resource, he built a linear accelerator in the garage. It wasn't until neighbors complained about scrambled television and radio signals in the hours just after school and after dinner that his "playful" invention was discovered.
Mark and I are both big fans of Timothy Ferriss, author of The 4-Hour Workweek and The 4-Hour Body. Many things that Tim says about fitness, diet, work, and life-hacking have really resonated with me over the years. But beyond the subjects Tim writes about, it's his approach to learning that truly inspires me whenever we see each other or I read his stuff. Like many people I know (including me), Tim is a novelty addict. He's curious about most everything and when he wants to know something, or know how to do something -- like cook, salsa dance, kick-box, speak Japanese, or hold your breath for crazy lengths of time -- he seeks out the experts and immerses himself utterly and completely in the subject matter. That's why I'm excited to read Tim's new book The 4-Hour Chef, due out in a few weeks. I'm sure it has lots of great information about how to cook, but according to Tim it's really a book about how to learn anything. That's perfect because there's a lot I've got to learn. Listen for Tim on a coming episode of our Gweek podcast. Congrats, Tim!
"The 4-Hour Chef: The Simple Path to Cooking Like a Pro, Learning Anything, and Living the Good Life" (Amazon)
The "flow state" is how neuroscience researchers describe that zone you can get into when you're doing something that you've become highly skilled at. It's a zen-like place in your brain — that state where you lose track of time doing something that you enjoy doing for its own sake, and where the job of doing the task seems to become something you don't even have to think about. You just do it, and you do it right.
The catch, of course, is that usually it takes a lot of heavy work to get to the point where the flow can take over. This is where Malcolm Gladwell's 10,000 hours of practice comes into play. But, over the years, scientists have learned that there are some ways around that 10,000-hour rule. Some people just seem to pick up on the flow easier than others, for instance.
If your brain isn't just naturally inclined toward the flow, though, there is the option of zapping it into line. This is called transcranial direct current stimulation—basically running a very small electric current through specific parts of the brain. In some studies, and for some tasks, it's been shown to induce a feeling very much like a flow state, and possibly make it easier for people to get to a high level of skill faster. Last spring, Pesco wrote about some of the research that's being conducted on this intriguing but still-not-proven technique. Recently, New Scientist reporter Sally Adee tried it out, and saw a significant short-term improvement in her ability to spot and hit targets in a video shooter game.
The mild electrical shock is meant to depolarise the neuronal membranes in the region, making the cells more excitable and responsive to inputs. Like many other neuroscientists working with tDCS, Weisend thinks this accelerates formation of new neural pathways during the time that someone practises a skill. The method he is using on me boosted the speed with which wannabe snipers could detect a threat by a factor of 2.3

It's not yet clear why some forms of tDCS should bring about the flow state. After all, if tDCS were solely about writing new memories, it would be hard to explain the improvement that manifests itself as soon as the current begins to flow.

One possibility is that the electrodes somehow reduce activity in the prefrontal cortex - the area used in critical thought, which Csikszentmihalyi had found to be muted during flow. Roy Hamilton, a neuroscientist at the University of Pennsylvania in Philadelphia, thinks this may happen as a side effect of some forms of tDCS. "tDCS might have much more broad effects than we think it does," he says. He points out that some neurons can mute the signals of other brain cells in their network, so it is possible that stimulating one area of the brain might reduce activity in another.
The first thing I thought of when I read this: The way drinking one (but not more than two) beers can change the way I approach a billiards game. It doesn't improve my skills, per se—I don't suddenly become graceful with a pool cue. But when it's a game that I have some skill at already, like table hockey, one beer is often just enough to allow me to stop over-thinking and just play the game ... making it feel like I'm better at it then than I am stone-cold sober. I'd be really interested to know if/how these experiences are related.