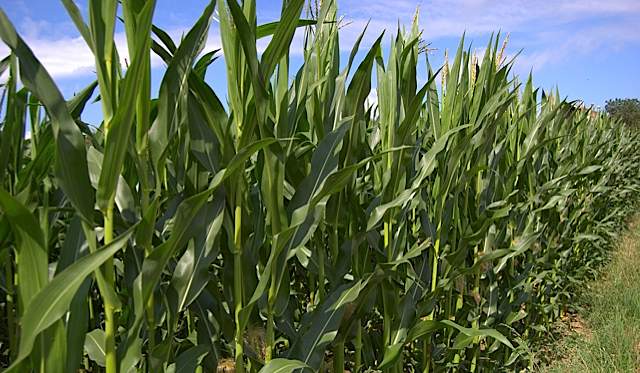 Why care about liquid fuel?
There's a reason we use different forms of energy to do different jobs, and it's not because we're all just that fickle. Instead, we've made these decisions based on some combination of what has (historically, anyway) given us the best results, what is safest, what is most efficient, and what costs us the least money.
In a nutshell, that's why liquid fuel is so valuable. So far, it's the clear winner when we need energy for transportation—especially air transportation and heavy, long-distance shipping—because it allows you to stuff a lot of energy into relatively small amount of storage space, and easily refill on the go. There are other options, of course, like electricity. And that can work quite well, depending on what you're trying to do. Eventually, we may find ourselves in a world where liquid fuel is no longer the best option. But we aren't there yet. And for those forms of transport that take us into the air or move our belongings very long distances, we aren't likely to get there for a good long time.
That's why I care about liquid fuel, and why I'm interested in the future of biofuels. Yes, biofuels do have a future. But what that future will be depends on whether we can control for some very messy variables. Here, in three points, are the big things you need to know about biofuel.
1. Corn ethanol really is flawed. But maybe not as much as you think.
Biofuel is a nice, round word encompassing a lot of tricky, little, oddly shaped dots. You can make biofuel from lots of different things, in lots of different ways. Corn ethanol, cellulosic ethanol, bio-oil, bio-diesel, algae oil—they all have some benefits and some detriments, which means they all have some big backers and some big haters. Right now, any biofuel produced at a big, commercially useful scale is bound to be ethanol, and in the United Sates, that means corn ethanol. But, from what I see, the evidence favors using options that aren't dependent on a dedicated corn crop. That's not to say that corn ethanol is the devil—its bad reputation comes, at least in part, from backlash against some pretty heinous overselling—but it does have some big drawbacks and we might have an easier time making truly Green biofuels another way.
Read the rest