KaomojiApp adds a menu item to your Mac with a huge collection of Unicode emoticons that you can easily select and insert in any text area. The free version has a few basic samples in each emotion category, and you can unlock hundreds more for just $3.
Yay! ☆.。.:*・°☆.。.:*・°☆.。.:*・°☆.。.:*・°☆
Andy Ihnatko, on "
the real reason for BBEdit's endurance
"—"It has the one crucial characteristic shared by every truly great creative work: It has a purpose beyond the way it articulates its immediate function."
(Macworld)
The internets are a-flutter with critics of these new Apple ads. I'm not crazy about them. They feel like they're for Best Buy or something, not Apple. I do wish they'd just bring back John Hodgman. (via @nytjim)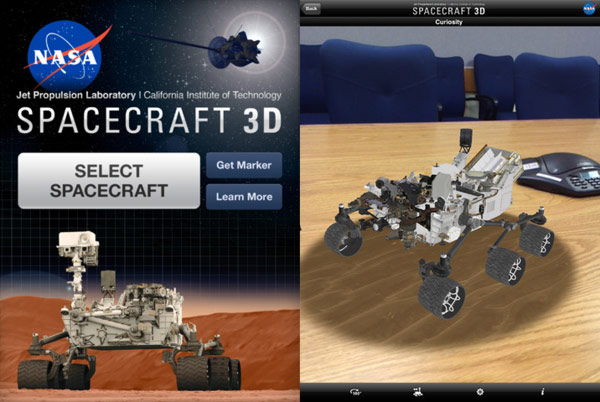 I recently had a chance to visit NASA's Jet Propulsion Laboratory with Miles O'Brien. At the NASA center in Pasadena, engineers are readying for the long-anticipated landing of the Mars Curiosity rover on Aug. 5. During our visit, we met with the team behind a cool new iOS app from JPL: NASA's Spacecraft 3D, an augmented reality application that allows users to "learn about and interact with a variety of spacecraft that are used to explore our solar system, study Earth, and observe the universe."
Using a printed AR Target and the camera on your mobile device, you can get up close with these robotic explorers, see how they move, and learn about the the engineering feats used to expand our knowledge and understanding of space. Spacecraft 3D will be updated over time to include more of the amazing spacecraft that act as our robotic eyes on the earth, the solar system and beyond!
The app is really a ton of fun. You can download it here for free, iPad and iPhone and iPod Touch. Here's the JPL press release announcing its release.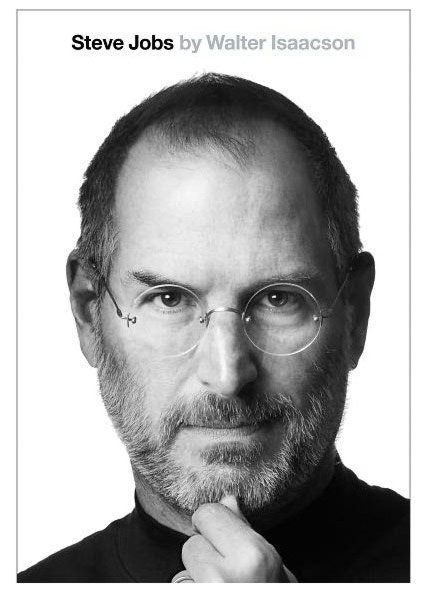 As every blog and news site everywhere has already reported (including Boing Boing), the definitive biography of the late Steve Jobs, by Walter Isaacson, is out today.
Actually, it's out today in paper, but was released yesterday for download via Amazon and iTunes. I'm willing to bet it breaks some sort of download sales record.
Last night's edition of the CBS news magazine 60 Minutes was devoted entirely, 100%, to stories on Jobs and his products.
As Mike Godwin noted on Twitter, Steve Kroft asks during the segment how Jobs, "who dropped LSD and marijuana," goes off to India and returns to become a businessman. LOL @ "dropping marijuana." The show sure does know their demo. At least they didn't say he smoked acid.
Snarking aside, the 60 Minutes pieces are worth watching. Here's part 1, here's part 2, and here's 3 (!), on iPad apps for autism. In other news this week, Obama says we're bringing troops home from Iraq, and Qaddafi's dead.
Related: Dan Lyons, former Fake Steve Jobs, on the backlash.