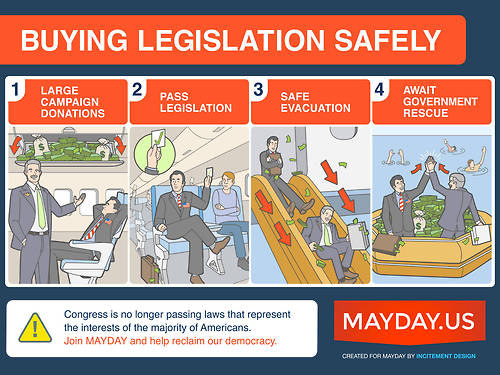 From the Mayday.US super PAC (which backs candidates who promise to abolish super PACs).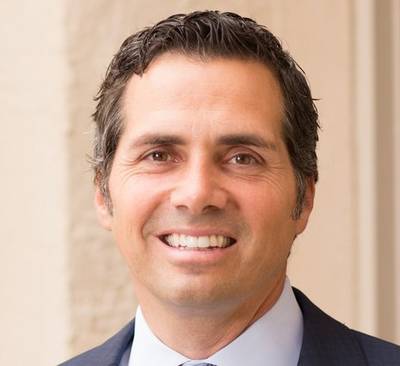 Brian writes, "The Mayday PAC is thinking of supporting the Independent candidate Greg Orman, who is running for Senate in Kansas against a lone Republican opponent. (The Democratic candidate withdrew); but we're only going to if we can raise $200k by midnight Monday."

Read the rest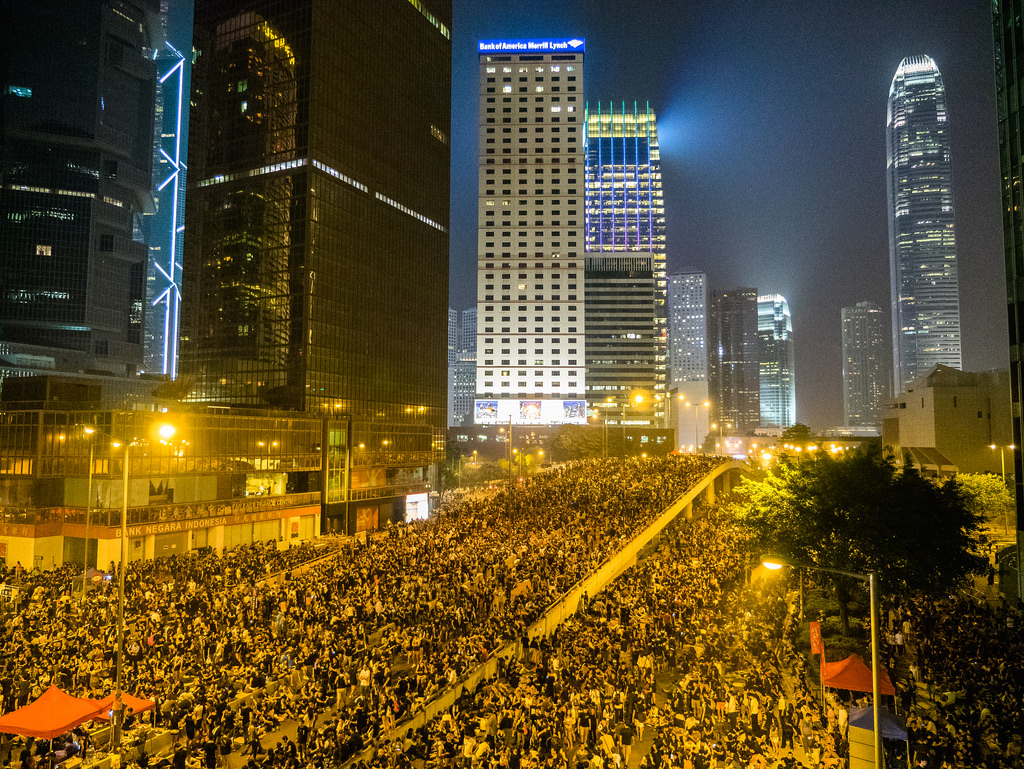 The massive, student led protests in Hong Kong were sparked by the fact that Beijing's political and economic elites get to choose the candidates in its elections ("I don't care who does the electing, so long as I get to do the nominating" -Boss Tweed) -- but is this really any different from America's big money primaries, where corporate elites can spend unlimited sums fixing the race?

Read the rest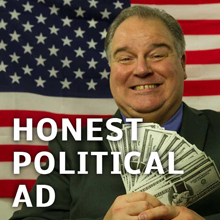 Brian from Mayday.US writes, "Represent.us, a campaign finance reform and anti-corruption group, is running a satire candidate, Gil Fulbright, (though for the right amount of campaign donations, he's willing to change his name to Phillip Mamouf-Wifarts), in the Kentucky Senate race that is expected to cost more than $100 million."

Read the rest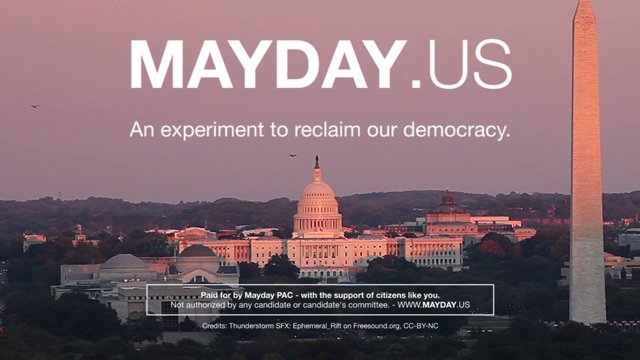 This is the last day for the second Mayday.US fundraiser, where you can help Larry Lessig raise $5M to elect Congressmen who will fight for campaign finance reform and against the corrupting influence of money in politics.

Read the rest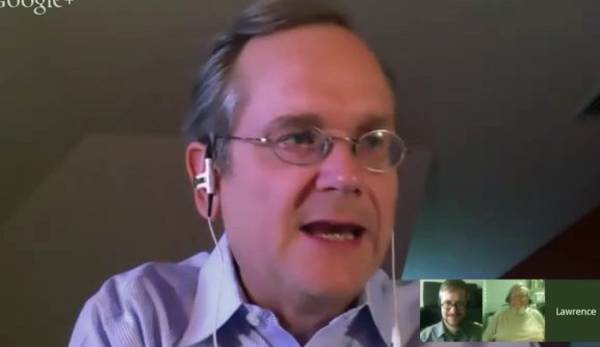 Slashdot recorded a must-watch video with Lawrence Lessig about the Mayday.US anti-PAC that is raising money to elect politicians who'll enact meaningful campaign finance reform.

Read the rest
Joseph Gordon-Levitt has recorded this video message endorsing the Mayday.US super PAC, through which Lawrence Lessig and supporters are raising $5 million in small-money donations to elect lawmakers who will promise meaningful reforms of campaign finance law to curtail the undue influence of money on politics. The cynics say that lawmakers like getting bribes in exchange for bad policy, but the reality is that lawmakers are locked in an awful, brutal arms-race to raise funds for the next election cycle, and devote most of their days in office to sucking up to plutocrats to raise money that they don't get to keep, but will have to blow on ever-more-lavish political campaigns. Limits on campaign spending will force politicians to focus on winning votes by introducing popular, sound policies, not by being puppets of the American plutocracy.
I'm not entitled to contribute to Mayday.US (I'm a foreigner), but if you are, I would consider it a personal favor if you'd kick in a couple extra bucks for those of us who worry about American politics but don't get a direct say.
(via Lessig)
More than 90% of Americans believe that the US government is unduly influenced by money, and the Mayday.US super PAC is raising $5M to fund the election campaigns of politicians who'll pledge to dismantle super PACs and enact other campaign finance reforms. They raised more than $1M in 30 days last month, and this month, the goal is $5M. It's the brainchild of Lawrence Lessig, who's going to prototype the project by running five electoral campaigns in 2014, and use the lessons of those projects to win enough anti-corruption seats in 2016 to effect real change.
Again, I'm not able to contribute to Mayday.US, because I'm a Canadian and Briton. But I ask my American friends to put in $10, and promise that I'll put CAD1000 into any comparable Canadian effort and/or £1000 into a comparable UK effort. We all win when countries embrace evidence-based policy guided by doing what's best for its citizens, rather than lining the pockets of corrupting multinationals.