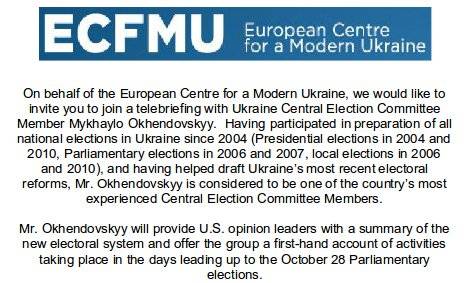 With all the discussion of whether the #Euromaidan protesters are acting on their own behalf or because they've been put up to it by foreign agents, it's worth revisiting an important story from last July. Buzzfeed reported on how the current ruling Ukrainian political party used fronts to pay bribes to American conservative bloggers who posted talking points about its campaign in a hotly contested election
An anonymous whistleblower has revealed that he was paid $500 to post favorable material about the Party of Regions -- the dictatorial Ukrainian ruling party -- during the last election. The payment was allegedly provided by "libertarian media strategist" George Scoville, through a laundering process that allowed the whisteblower and others to conduct their work without registering as foreign agents in DC.
Talking points -- some repeated verbatim -- from the Scoville memos appeared on RedState, Breitbart, and Pajamas Media. Scoville and the writers involved would not confirm or deny that money was changed hands for posts intended to influence the Ukrainian elections.
The writers involved characterize Scoville's memos to them as merely informational, part of the usual mix of material they receive from many sources. I receive a lot of this material, and post some of it -- for example, I have a post scheduled today from the ACLU -- but I always disclose the source of this material, always identify quotes when I use them and do not pass them off as my own words, and I never, ever, ever accept payment for editorial suggestions.

Read the rest