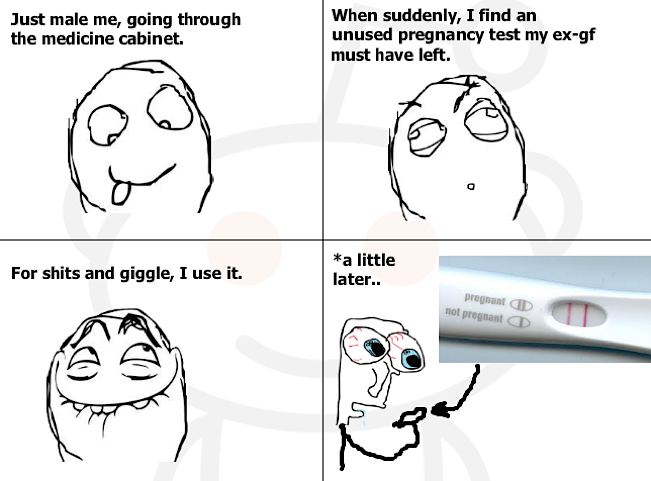 If you are a lady, and you think you might be pregnant, you can take an at-home test to find out. You simply pee on a stick. Whether the results are measured in pink lines, blue lines, plus and minus symbols, or a "pregnant"/"not pregnant" digital readout, all the home pregnancy tests on the market are really looking for the same thing — Human chorionic gonadotropin (HCG).
HCG is a pregnancy hormone. It's produced by the placenta, a temporary organ that only forms in female bodies when an embryo has attached to the uterine lining. And so it was kind of weird when a male friend of a Reddit user known as CappnPoopDeck peed on a home pregnancy test and it came back positive.
Turns out, HCG can show up in men, too. And when it does, bad things are happening. You might have seen this story on Gawker earlier this week, but the science behind it is so crazy that I wanted to discuss it in a little more depth.
Read the rest