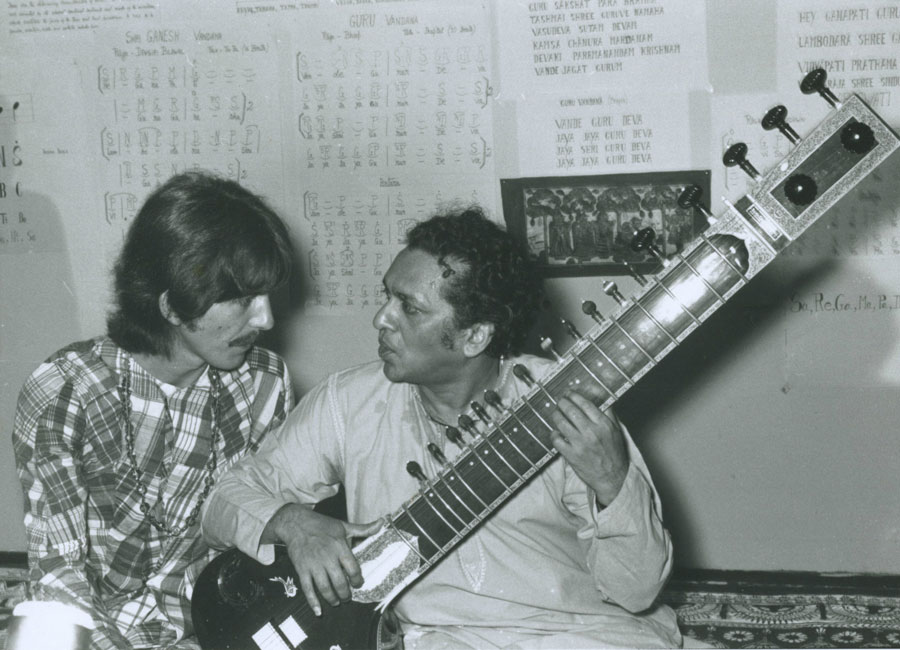 In the clip above, the late Indian music legend Pandit Ravi Shankar (web, Wikipedia, Amazon) performs on the Dick Cavett show, in an episode where his friend George Harrison of the Beatles introduces him to the viewing audience.
His family and his foundation have released a statement on the day of his death (PDF), with an obituary by Oliver Craske, a writer and editor who worked on Raviji's autobiography, 'Raga Mala.' Snip:
It is with heavy hearts we write to inform you that Pandit Ravi Shankar, husband, father, and musical soul, passed away today, December 11th, 2012. As you all know, his health has been fragile for the past several years and on Thursday he underwent a surgery that could have potentially given him a new lease of life. Unfortunately, despite the best efforts of the surgeons and doctors taking care of him, his body was not able to withstand the strain of the surgery. We were at his side when he passed away.
Read the rest here at the Shankar Foundation website. He had upper-respiratory and heart problems, and underwent heart-valve replacement surgery last week. The surgery was successful, but recovery was too much for the 92-year-old musician. His last performance was with his daughter, sitarist Anoushka Shankar, on November 4 in Long Beach, California. It was a celebration of his tenth decade of creating music.
I interviewed him in 2003 at his home north of San Diego for Grammy Magazine. The article is no longer online, but I'll try to dig it up from the old print copy. His home was set up a little like an Indian villa, and I remember feeling like I was back in India as I sat on the floor in the room where he received guests and visiting reporters. He was very patient and attentive; very sweet to this starstruck and stuttering reporter.