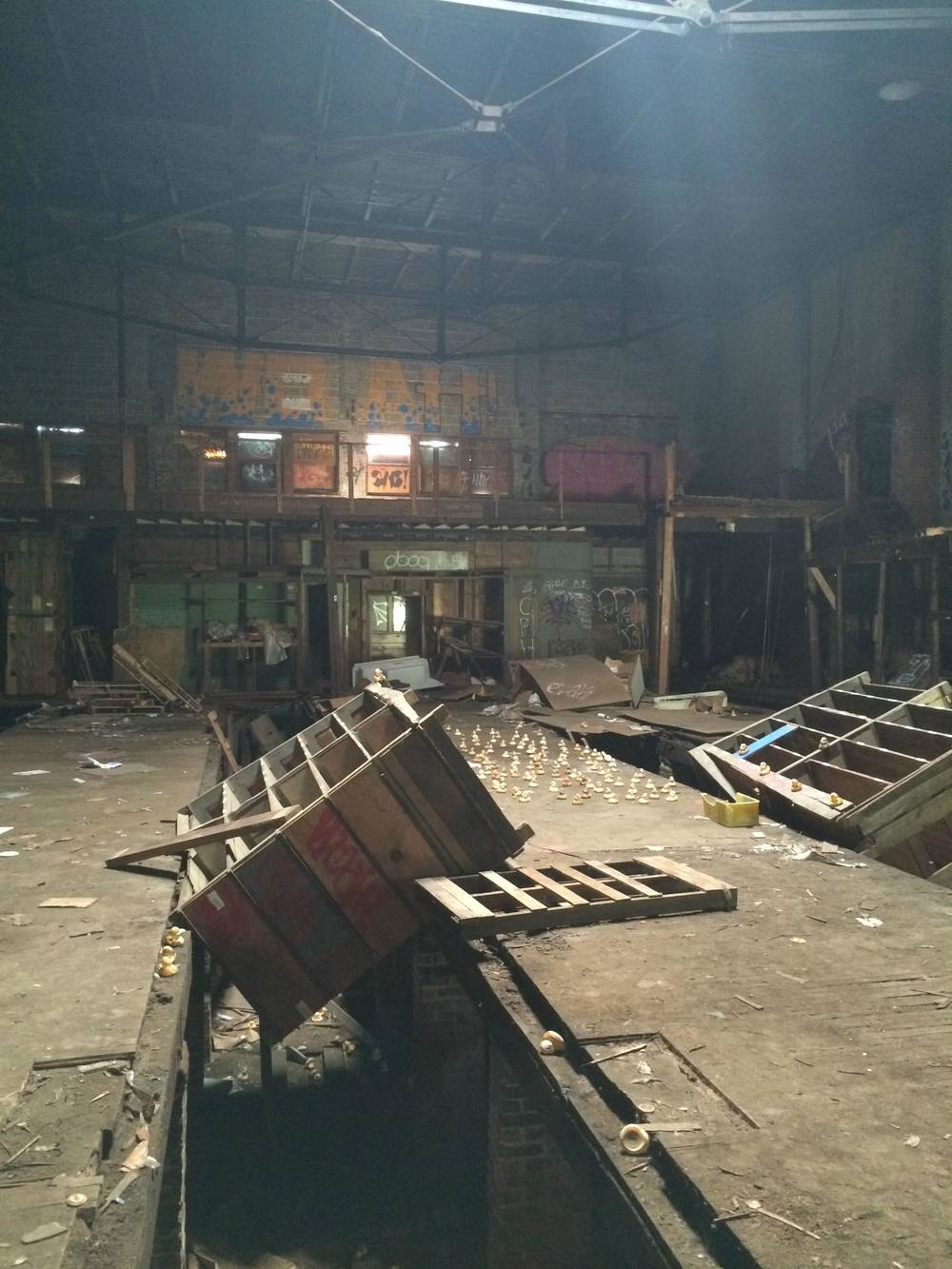 Redditor Heyitsnick discovered an abandoned Cleveland factory filled with rubber ducks, and that's not all:

Read the rest
A grand jury investigating the 2012 rape of a 16-year-old girl in Steubenville, Ohio, has indicted four school employees, including the school superintendent, who faces felony charges, Ohio Attorney General Mike DeWine announced Monday. Steubenville City Schools Superintendent Michael McVey faces three felony counts: one charge of tampering with evidence and two counts of obstructing justice. He also is charged with making a false statement and obstructing official business, both misdemeanors, DeWine said.
After all the 'questions' and victim-blaming and bullshit over this, before and when the rapists were convicted, it's good to see the slow gears of justice finally grind their way into the adults allegedly responsible for covering it up.
Channel 19 in Akron, Ohio was disappointed that it wouldn't be allowed to take cameras into the corruption trial of Jimmy Dimora, a former county commissioner. But when life gives you SARS, you make sarsaparilla: they bring the courtroom proceeding to their viewers' TV sets by re-enacting them with puppets. As Lowering the Bar notes, "I think that all court proceedings should be reported in this way, but would settle for either puppet coverage of arguments in the U.S. Supreme Court or a full reenactment of the Rod Blagojevich trial."
News Team Not Allowed to Film in Courtroom; Turns to Puppetry Instead